Me-36 Review – A Viable Viagra Alternative?
By:
Rob Miller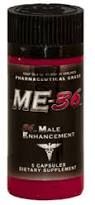 Me-36 Overview
Me-36 is a male enhancement supplement of the "Viagra alternative" type. It is available through several online retailers, each of whom describe in differing degrees of detail, what Me-36 is and how it works. There doesn't seem to be an official website, and we were not able to track down any information about the manufacturer.
What Me-36 promises is that for 36 hours, you'll be able toget bigger, harder, longer lasting erections with absolutely no side effcts. It starts to work in 45 minutes and it may even last up to 72 hours. With the addition of aphrodisiacs, Me-36 also helps increase sexual desire and confidence so you find yourself wanting and having more sex than you thought possible.
Let's see what Me-36 is made of and figure out just exactly how it works as well as how effective it is as a male sexual enhancer.
Me-36 Ingredients and How They Work
The list of ingredients in Me-36 shows mainly solid standards that we look for in male enhancement formulas, though they are in a proprietary formula so we don't know how much of each there is:
L-Arginine and Epimedium specifically work to increase blood flow to the penis. They work because they are precursors to nitric oxide which relaxes the walls of the corpus cavernosa, allowing blood to flow in more freely.
Rou Gui (aka Cinnamon Bark) may also increase blood flow.
Tongkat Ali and Avena Sativa increase free testosterone available for use by the body. This helps improve sexual desire and performance ability.
Agmatine Sulfate is a byproduct of L-Arginine.
Muira Puama is an ancient aphrodisiac used for centuries to increase libido.
Zinc supports proper sexual function and prostate health.
You should take 1 Me-36 capsule about 45 minutes before sexual activity. Again, the effects last from 36 to 72 hours. It is not recommended that you take more than one capsule within that time frame.
Me-36 Pros and Cons
One thing we've learned reviewing supplements is that very few things are all good or all bad. Listing the pros and cons can really help decide which side you come down on.
Advantages of Me-36
It does not require a commitment.
You only take it when you plan to engage in sexual activity.
It contains L-Arginine and not Yohimbe, which can be effective but can also cause side effects.
No side effects have been reported.
Disadvantages of Me-36
There is no website.
We could find no information regarding the manufacturer.
There could be more aphrodisiacs in the formula.
Where to Buy
We found the opportunity to buy Me-36 through several online retailers. You can buy a 1-count blister pack for $6.95, or you can buy a 5 count bottle for $19.85. If you want a 15 count bottle, it'll cost $60.95. Prices seem to be fairly consistent, though there is some variation, so you'll want to look around.
Conclusion
Me-36 looks like a middle of the road product in the Viagra alternative category. They tend to have higher per-pill prices than daily supplements, but you take them less frequently, so it probably works out to be less expensive in the end. We'd have a stronger recommendation if Me-36 came with a money back guarantee, but since it doesn't, we'd recommend you go ahead and try the single pack. If you like it, buy in bulk next time to take advantage of the savings.
It has a great formula that is full of some pretty impressive ingredients that are great aphrodesiacs and can certainly improve blood-flow, so I think that giving it a try is not a bad idea and it just may work out for you.
Have You Used Me-36? Leave Your Review Below!
Top 3 Male EnhancementAffiliate Disclosure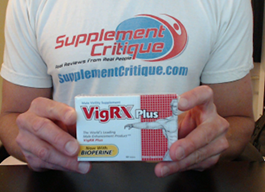 Out of the 100+ male enhancement products Ive tried, Vigrx Plus was the best.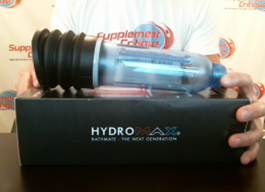 The Bathmate is a proven water-based vacuum pump that can help dramatically increase your size.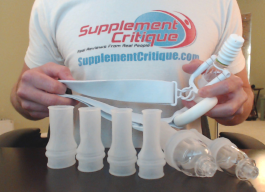 Phallosan Forte is a GREAT option for those looking to grow both length AND girth, permanently.
Honorable Mention/Inexpensive Alternative:Magnum Rings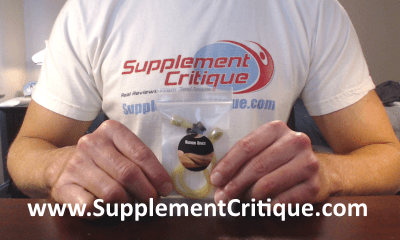 Magnum Rings are a VERY affordable option to getting both girth and length gains, at a fraction of the price of the Bathmate or Phallosan Forte.
Click Here to see our full Magnum Rings review.
User Reviews

5.0 out of 5 Stars (1 Reviews)
Have you used this supplement?
I am 67 yrs old. I have taken Me-36 over the years. There were no side effects. For me it works better than Viagra, however, I take Cialis every 48 hrs. started with the 36 just recently wow this stuff works. My wife is 72 and a real haute and loves to screw. When on tequila, hell they all do. I have had no side effects. I am also HIV positive. Some say the meds can affect performance, not me. Unless its not hard enough to penetrate. Cialis every 24 hrs, Me 36 when you are ready for love. .With me, I can be stimulated all night. This is herbal guys it is nutrition.

Was this review helpful to you?
0 out of 1 people found this review helpful.
---
Want To REALLY Get Bigger?

Click Here To See Products That WORK!
Ask A Question
User Questions and Answers
---

Thank you for the info. Any idea which stores in the U.S. sell the ME-36 product? If not, which online retailer would you recommend? (Amazon???) Many thanks. Al -Al

It's not sold in any chain stores that I know of. I've never purchased it, so I'm not sure which, if any, online retailers might be any more reliable than the rest.  I don't see it for sale at Amazon.- Rob
Was this question helpful to you?
0 out of 1 people found this question helpful.
ASK A NEW QUESTION