MHP Dren Review – Should Your Try It?
By:
Rob Miller
Fact Checked On: 4-26-2013
MHP Dren Overview
When we look into fat burning supplements, in most cases, we're looking at stimulants. This is because stimulants provide two things we're looking for – energy and thermogenics. While they all have different formulas, they pretty much work the same way. There are some exceptions, however. MHP Dren starts with the typical stimulant ingredients, but adds a totally new, patent pending compound called Drenbuterol to the mix. It promises to deliver not only extremely powerful fat burning activity, but an equally powerful "feel good" sensation as well.
MHP Dren Ingredients and How They Work
Drenbuterol starts with caffeine, yohimbine, and 5-HTP, all common ingredients in fat burners. Caffeine provides energy and some thermogenic enhancement. Yohimbine does the same, although with less certainty and possible side effects. 5-HTP encourages serotonin production for appetite suppression.
The last ingredient in the formula is what makes MHP Dren stand out from the pack – Beta Methoxyphenylethylamine (aka Beta-Methoxy PEA). Phenylethylamine (PEA) is found naturally in chocolate, and is a "feel good" chemical that also may have fat burning properties similar to ephedrine. According to MHP, the reason PEA hasn't been effective in other supplements is that it has a very short half-life, so it couldn't stay in your system long enough to have any significant effect on mood or weight loss.
MHP Dren solves that problem with Beta-Methoxy PEA, which it claims resists being metabolized and therefore stays in your system where it can be effective.
This could be exciting new science, but to date, it hasn't been clinically tested for effectiveness or safety. So we're left having to rely on anecdotal evidence from reviews. While some people claim to have had a good deal of success with MHP Dren, others strongly caution us to stay away.
MHP recommendeds that you take 1 pill a day, before a workout, or in the morning on days you don't work out. The bottle lasts for a 30-day cycle.
MHP Dren Pros and Cons
Advantages
You only need to take 1 pill a day.
It could be a cutting-edge, breakthrough formula.
All MHP supplements come with a 100% satisfaction guarantee.
It is reasonably priced and widely available.
Disadvantages
The breakthrough ingredient (Beta-Methoxy PEA) hasn't been clinically tested for safety or effectivess.
Very few users report experiencing the "extreme feel good" euphoria that MHP Dren claims to provide.
Many MHP Dren reviews cite severe side effects, in some cases requiring trips to the hospital.
Where to Buy
If you want to try MHP Dren, you have plenty of options. The MHP website sells it at $39.99 for a month's supply, but you can find it much cheaper at other online retailers like Bodybuilding.com or Amazon where we've seen it for as low as $17. If you prefer, you can also buy it off the shelf at GNC or The Vitamin Shoppe.
Recommendation
While the new special ingredient in MHP Dren may be cutting edge, it may also be ineffective or worse – unsafe. No clinical testing has been done, and the formula hasn't been used long enough, or by enough people, to really know. Some people have had success, but more than a few have had seriousand severe side effects. This product needs to be clinically tested. Maybe the new technology will become the next greatest thing, but it seems like it still needs a little work. We recommend that you wait on this one.
Have You Used MHP Dren? Leave Your Review Below!
Top 3 Fat BurnersAffiliate Disclosure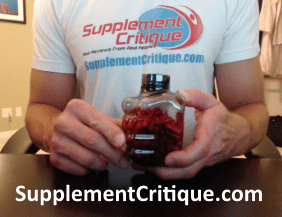 Instant Knockout is actually a new fat burning supplement I just came across, and got great results.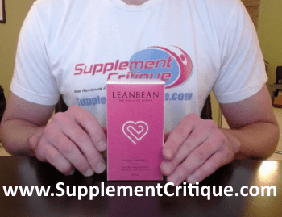 LeanBean Female Fat Burner is the BEST fat burner for women we\'ve ever tested.Read our review here.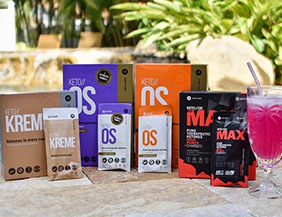 Biohacks your body into instant ketosis to burn fat instead of carbs.

Weight loss, energy, focus, anti-inflammatory, anti-aging.
Ask A Question
User Questions and Answers
No Questions Have Been Answered For This Article.