NitroXpansion Review – Is It Worth It?
Rob Miller | April 29, 2013
---
Product Reviewed:
NitroXpansion
|
OUT OF 5 | Review by:
Rob Miller
|
---
REVIEWS
QUESTIONS
COMMENTS
---
Home » Male Enhancement » NitroXpansion Review – Is It Worth It?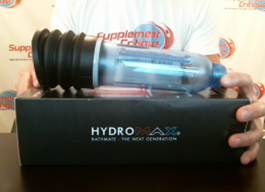 The Bathmate is a proven water-based vacuum pump that can help dramatically increase your size.
NitroXpansion Overview
NitroXpansion is a male enhancement supplement that claims it will make you "Become the Alpha Male in the Bedroom!

"  Using the power of nitric oxide, this supplement promises to get you a bigger physique that will get you noticed in the office as well as in the bedroom in as little as 4 weeks.

Some of the results you can expect are:
A more active libido.
Increased stamina.
More power.
Improved muscularity.


How NitroXpansion Works
The NitroXpansionwebsite is long on promises, but short on information.

While there is no ingredients list, it does seem to indicate that the primary component in the formula is L-Arginine.

This is an ingredient common in both sexual enhancement and fitness enhancements.

This is because L-Arginine is responsible for increasing the amount of nitric oxide in the body.

This allows for an increase in blood flow, which in turn creates both bigger erections and more powerful muscles.


Want To

REALLY

Get Bigger?


Click Here to sign up for my free "Enlargement Exercises" eBook.


Beyond that, there is little we can tell you about NitroXpansion.

There is no list of ingredients on the website, and we couldn't track down this information from third party retailers, because NitroXpansion is only available through the official website.

It is not specified, but the way the site reads, we expect this is a daily supplement that works over time to increase size and performance.


NitroXpansion Pros and Cons
Advantages of Nitro Xpansion
It contains L-Arginine.


It supports erection and overall fitness.


There is a satisfaction guarantee.


Disadvantages of NitroXpansion
There is too little information on the website.


We found no independent NitroXpansion reviews.


There are no clinical studies cited.


The free trial offer comes with a catch.


Where to Buy
If you're interested in NitroXpansion, you can go to their website and sign up for the free trial offer.

You pay only shipping, and they will send you a 1-month supply of the supplement.

You have 14 days from the time of placing your order (not receiving the product, but placing the order) to decide whether or not you wish to continue using it.

If you don't like it, you can call, cancel your subscription, obtain an RMA, and return the product.

If you do all this within 14 days of your initial order, you will not be charged anything more.

If you don't do all this within 14 days, you'll start receiving monthly shipments and paying monthly bills in the amount of $84.98.  This process is briefly explained on the order page when you sign up for the free trial.
This is a common marketing practice for products sold exclusively over the internet, and many consumers have been caught unaware.

There are horror stories of people trying to recoup some of their losses after they've inadvertently signed up for these kinds of free trials.

Interestingly, NitroXpansion, on the Customer Service page of the website, notes that many of their customers have lately filed "fraudulent complaints", and they warn future customers that they have your personal information, and will use it to dispute all complaints.


Conclusion
If you're reading this, you're just looking for a sexual performance boost, not a legal battle.

There are so many herbal male solutions out there.

You don't need to get involved with one that's already warning you against legal action before you even try their product. It's just not necessary.

Nitro Xpansion is bottom on the list when it comes to supporting information about their product and top on the list when it comes to covering their, shall we say, assets. This recommendation is easy.

Stay away from NitroXpansion.


Looking for a better way to enhance sexual performance?


I recently reviewed a popular male enhancement supplement that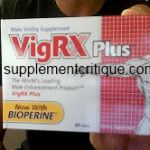 has received a lot of high marks in the community and that guys seem to rave about.

It's called Vigrx Plusand I'd highly recommend you check it out!


Click here for my review on Vigrx Plus.


Our #1 Choice For Male Enhancement – Vigrx Plus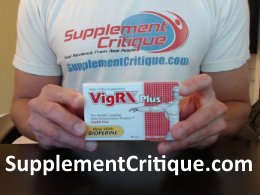 We have personally tested over 100 different male enhancement supplements, and Vigrx Plus stands out as the most effective in terms of results and customer reviews.

Not only is Vigrx Plus designed to help boost overall stamina and libido, but it's also the only product in its category to be clinically studied and PROVEN to work.


Click Here to read more about my specific results with Vigrx Plus
How People Found This Review:
and nitroxpansion, and nitro xpansion, and nitroxpansion reviews, and Asox9, and yhsm-imp1, and nitro xpansion reviews
Want To REALLY Get Bigger?

Click Here To See Products That WORK!
Ask A Question
User Questions and Answers
---
can you take nitroxpansionwith growth factor at the same timeor any other kind of male enhancement -Angelo Smith
It should be fine to take Growth Factor, but you probably don't need to add another male enhancement pill.- Rob
Was this question helpful to you?

ASK A NEW QUESTION
---