Ogoplex Review – Does it Actually Work?
By:
Rob Miller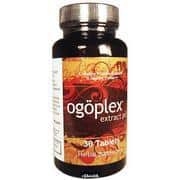 Ogoplex Overview
There are thousands of products available for men who are experiencing sexual difficulties and one of those is Ogoplex. Manufactured by Vianda, the same company that produces Enzyte, Ogoplex claims include improved prostate health, more control, increased semen production, and stronger, more powerful sexual experiences. Does Ogoplex do all it promises?
Ogoplex Ingredients and how it Works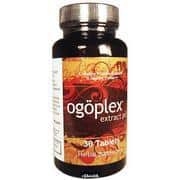 If you visit the Vianda Ogoplex website, you'll find there isn't a great amount of information available. It does tell us that these pills are supposed to enhance your sexual prowess, making the climax of the sex act more intense and powerful. It claims to increase the "ropes", which is what they call sexual contractions in Europe.

There are no clinical trials or testimonials available at this site, however, to back up these claims.
The ingredients are all natural and the main two ingredients in Ogoplex are Saw Palmetto and a Swedish flower pollen extract that supposedly has been used for male enhancement in Europe for centuries. Saw Palmetto is a popular component in many remedies for male enhancement. It increases blood flow, helps reduce enlarged prostate glands, and builds strength and stamina. The Swedish pollen flower extract is less familiar and the website does not specify what flowers the pollen comes from.
The recommended dosage of Ogoplex is 1pill daily taken with either juice or coffee. The manufacture claims that users should see results in about 2-3 weeks and warns that it should not be taken if you also take Prulato.
It is important not to go beyond what the recommended dose is and to monitor how the dosage affects you in the event of it needing to be adjusted.
The Pros and Cons of Ogoplex
Like most male enhancement supplements on the market today, Ogoplex has its pros and cons. Some of the pros include:
All natural formula
Both men and women can use it
All-natural formula
No reported side effects
The list of cons is:
Website is not informative
No clinical trials available
No testimonials on website
Ingredients unclear (Swedish flower pollen extract)
No physician's approval available
Cannot be taken in conjunction with Prulato
No guarantee offered
Where to Buy Ogoplex
Ogoplex is available online at numerous sites, including the manufacturer's website, Amazon, and Walgreen's online. The lowest cost found for 1 bottle of 30 pills was $29.99 at the Walgreen's site.
Conclusion
In review, Ogoplex seems as if it could be a good daily supplement for prostate health, however, due to the lack of information at the website, no guarantees, and no clinical trial reports available, Ogoplex would not be a number one choice for male enhancement. Although it claims to intensify the sexual experience and build "the ropes", there is no proof offered. You might be better off trying a more validated product.
You should not have a hard time finding products that offer the same effects but have more verifiable information to back up actually purchasing it.
Have You Ever Used Ogoplex? Leave Your Review Below
Top 3 Male EnhancementAffiliate Disclosure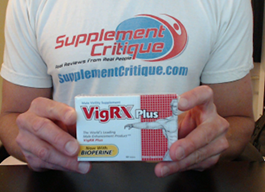 Out of the 100+ male enhancement products Ive tried, Vigrx Plus was the best.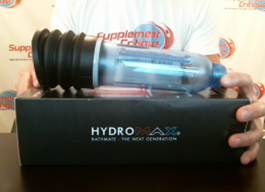 The Bathmate is a proven water-based vacuum pump that can help dramatically increase your size.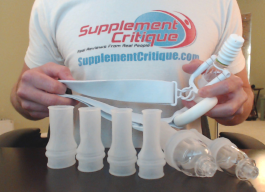 Phallosan Forte is a GREAT option for those looking to grow both length AND girth, permanently.
Honorable Mention/Inexpensive Alternative:Magnum Rings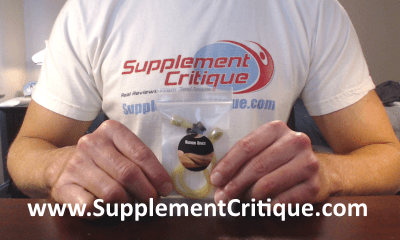 Magnum Rings are a VERY affordable option to getting both girth and length gains, at a fraction of the price of the Bathmate or Phallosan Forte.
Click Here to see our full Magnum Rings review.
User Reviews

3.0 out of 5 Stars (4 Reviews)
Have you used this supplement?
ogoplex
I took this years ago. Found an advertisement in a bikers magazine, so got it for a laugh. The stuff was good had a months supply. Orgasms were great. Only side effect didn't by more. Try the stuff. BANG!

Was this review helpful to you?
6 out of 6 people found this review helpful.
---
Ogoplex
Hi. I'm 62 years of age from South Africa. I first got to know about Ogöplex from an article I've read in a magazine picked up in a street in New York City. Curiosity got me to start hunting for it. I found it at one of the GNC outlets. I cannot compare Ogöplex with VIGRX PLUS but have used Ogöplex. I live quite a healthy life style but thought I'd try Ogöplex as a type of vitamin supplement. I did not finish the 30 day supply as it felt like it "switches me to rabbit mode" every time I use it. My wife is 32 years of age and we enjoy a very healthy sex life without any supplement. I can absolutely recommend Ogöplex to any man who feels he "needs a little help from a friend".

Was this review helpful to you?
5 out of 5 people found this review helpful.
---
By
Michael

,
Dec 22, 2018


In Short:

I would NOT recommend this to a friend.
Save your money. I took Olgoplex for three months and it didn't do a damn thing for me.

Was this review helpful to you?
2 out of 3 people found this review helpful.
---
Don't Waste Your Money
By
Michael Witkowski

,
Oct 22, 2019


In Short:

I would NOT recommend this to a friend.
If I could give zero stars, I would. This stuff is nothing but overpriced snake oil. I blew $60 on what was 2-3 mos. supply and it didn't do s*** for me. Your money would be better spent on Viagra or Cialis.

Was this review helpful to you?
1 out of 1 people found this review helpful.
---
Want To REALLY Get Bigger?

Click Here To See Products That WORK!
Ask A Question
User Questions and Answers
No Questions Have Been Answered For This Article.