OxyElite Pro Super Thermogenic 2011 Review
By:
Rob Miller
Fact Checked On: 4-27-2013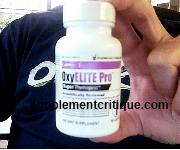 OxyElite Pro Super Thermogenic Review
It's been awhile since we posted a review of a fat burner, so we figured we write about one we have been taking for the past few weeks. OxyElite Pro super thermogenic is a fat burner that is designed to help shed fat quickly and effectively. We got a chance to buy a bottle at our local GNC recently, and have been taking it for about 3 weeks now. This review will encompass our results, and we will talk about things like the ingredients, where to buy, any side effects and more.
Oxyelite pro is a thermogenic fat burner which was developed by a pharmacist to help aid in weight loss. Like alot of other thermogenic fat burners, it relies on speeding up your metabolism and giving you more energy for your workouts. Sold by a worldwide company called USP labs, it is one of the most popular fat burners of 2011, and has been used by thousands of customers.
A one month supply cost me about $38, and I bought it at my local GNC health store. You can find it online a little bit cheaper, but only by a few bucks, and then you end up paying for shipping anyway so its a wash.
My Results From Taking Oxyelite Pro Super Thermogenic
Just before I started taking OxyElite Pro super thermogenic, I weighed in at about 198 pounds. At 6 ft. tall, that puts me about 10 pounds overweight, so I could stand to lose a couple of pounds. I do exercise pretty regularly, about 4 – 5 times a week, but my diet is not the greatest. Too many nights of pizza, beer, burgers, and such.
I decided to try and eat a little bit healthier while I was taking Oxyelite pro, and started to eat more grilled chicken and salad. After the first few days, I noticed that I had alot more energy, and I attribute that to it containing dimethylamylamine, a very popular ingredient in many thermogenic fat burners.
After the first week, I weighed in at about 195 pounds, so i lost 4 pounds that week. Two weeks later, and the end of my test, I had lost the 1o pounds I was looking to shed, and felt great. The only problem I had with Oxyelite pro super thermogenicwere some of the side effects. I don't know if it was from the pills themselves or what, but i did get a few nights where i experienced some light nausea and problems sleeping.
Recommendation
If you are looking for a good fat burner that has very little in the way of side effects, and comes at a reasonable price, I would definitely recommend the use of OxyElite Pro super thermogenic. If you are someone that is looking to lose more than just your spare tire, I would say that there may be some other products out there that may be better off for you. The main reason I say that is because thermogenic fat burners tend to lose their strength the more you take them, so it might be better off if you get a chance to try a phentamine type product. All in all, I think OxyElite Pro Super Thermogenic works great, and you should try it too.
Have You Used OxyElite Pro Too? Leave Your Review Below!
Top 3 Fat BurnersAffiliate Disclosure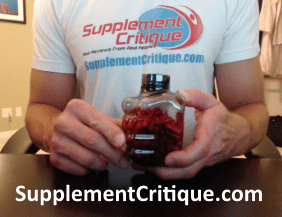 Instant Knockout is actually a new fat burning supplement I just came across, and got great results.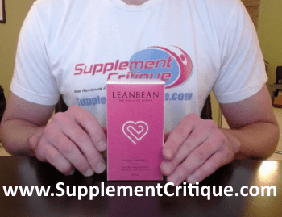 LeanBean Female Fat Burner is the BEST fat burner for women we\'ve ever tested.Read our review here.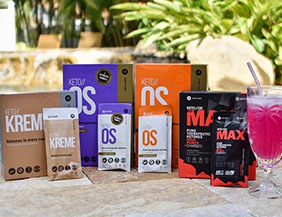 Biohacks your body into instant ketosis to burn fat instead of carbs.

Weight loss, energy, focus, anti-inflammatory, anti-aging.
How People Found This Review:
and oxyelite pro super thermogenic reviews, and super hd vs oxyelite pro, and reviews on oxyelite pro super thermogenic, and oxyelite pro reviews before and after
Ask A Question
User Questions and Answers
---

How can I purchase this? I have tried it before..works great for curving my appetite but I can seem to get it anymore..thanks -Jamie

Unfortunately, it was discontinued because it contained DMAA, which the FDA banned.- Rob
Was this question helpful to you?
1 out of 1 people found this question helpful.
ASK A NEW QUESTION
---

Will instant knockout give me a false positive in a UA ? -Jimmy

Not at all. The only stimulant is caffeine.- Rob
Was this question helpful to you?

ASK A NEW QUESTION