Penis Enlargement Bible Review – Does It Work?
By:
Rob Miller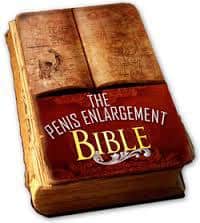 Penis Enlargement Bible Overview
Most guys wish they had a bigger penis.

On the one hand, we always hear that "size doesn't matter," but on the other hand, we know that it does. How could it not?

So we try to pretend we're happy with our size, when secretly we want more inches in both length and girth. But how can we get there?

Pills are great for getting better erections, but they're not going to give you permanent size increases.

Devices may actually work, but they're uncomfortable and you have to wear them a lot if you want to see any results.

Surgery works, but do you really want to go through that?
Penis Enlargement Bible is a potential solution that might just get around the problems of all the others.

It's a two-step penis enlargement program designed by John Collins to gain you 2-4 inches and a whole lot of skill and stamina in just 2 months. Sounds good, no doubt.

So let's dig in and see what we can learn about the Penis Enlargement Bible program, so we can come to a conclusion about whether or not it works.
What Is The Penis Enlargement Bible?
The program comes with the actual Penis Enlargement Bible itself along with a companion Penis Exercise Guide.

No pills, weights, or devices, just a common sense program that anyone can follow.

The method claims to stimulate biochemicals similar to those present during adolescence when your penis is naturally growing.

Along with biochemical changes, the Penis Enlargement Bible program uses exercises to increase the size and capacity of the penile chambers, so they can hold more blood during erection.

The more blood in the chambers, the bigger, harder, and stronger the erection.
How the Penis Enlargement Bible Works
The program consists of the Penis Enlargement Bible and the companion exercise guide.

If you go to the product website, you'll see lots of talk about biochemicals and that they get released into bloodstream, causing the kind of growth you previously only saw in puberty.

But the specifics of how it works are not disclosed.
We know that penis enlargement exercises can help you achieve some permanent growth, but the part we'd like to hear more about is how the biochemicals get released and what they actually do once they are.

Unfortunately, Mr. Collins doesn't really reveal that.
Where to Buy Penis Enlargement Bible
You can purchase the Penis Enlargement Bible program through its official website.

The cost is $47, and there's a 60 day money back guarantee.It comes with the bible itself, the exercise guide, and an additional guide to help you improve your sexual performance techniques.
Penis Enlargement Bible Pros and Cons
Advantages of the Penis Enlargement Bible
There's a money back guarantee.
It's in digital format so you can download the program and start using it immediately upon purchase.
It doesn't require devices.
Disadvantages of the Penis Enlargement Bible
There are no independent Penis Enlargement Bible reviews from customers who've used it.
It's only available through the very salesy website.
Conclusion
Be instinct tells me that the Penis Enlargement Bible is not really more than a penis enhancement exercise program like what you can get here for free.

For that reason, I wouldn't recommend spending your money on it.
Have You Used the Penis Enlargement Bible?

Leave Your Review Below!
Top 3 Male EnhancementAffiliate Disclosure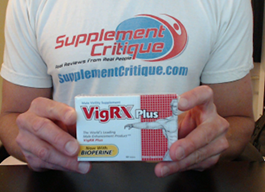 Out of the 100+ male enhancement products Ive tried, Vigrx Plus was the best.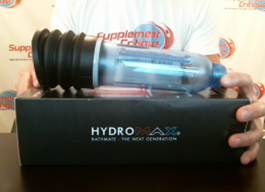 The Bathmate is a proven water-based vacuum pump that can help dramatically increase your size.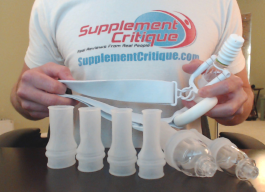 Phallosan Forte is a GREAT option for those looking to grow both length AND girth, permanently.
Honorable Mention/Inexpensive Alternative:Magnum Rings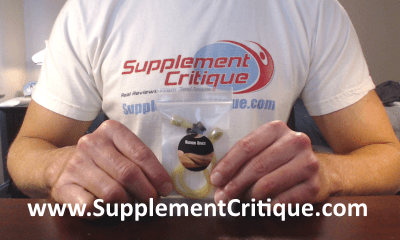 Magnum Rings are a VERY affordable option to getting both girth and length gains, at a fraction of the price of the Bathmate or Phallosan Forte.
Click Here to see our full Magnum Rings review.
User Reviews

1.0 out of 5 Stars (1 Reviews)
Have you used this supplement?
lack of help
i bought the bible and after reading, i send lots of emails to John asking what exactly biochemicals he wants the customers to get. In the bible he mentions a lot of terms but never exactly did he mention what to buy and what to avoid. If anyone can help me please email me what biochemicals John is talking about. In addition the Pebible got the worst customer service because i emailed John over 13 times

Was this review helpful to you?
4 out of 4 people found this review helpful.
---
Want To REALLY Get Bigger?

Click Here To See Products That WORK!
Ask A Question
User Questions and Answers
No Questions Have Been Answered For This Article.