Proactol Plus Real Review and Results
By:
Rob Miller
Fact Checked On: 9-9-2013

Proactol Plus Review
Distributed By: GRT Net Services, Inc.
1204 NE 8th Street
Gresham, OR
97030

I finally got around to trying out a unique natural fat binder called Proactol Plus, and I gotta say it is probably the most effective fat binder I have ever seen. This all natural supplement is very popular throughout Europe, and is finally making some headway in the US and Canada. I originally came across this product on another review site which was comparing various types of fat binding supplements, and this one was named the #1 product. We actually ordered Proactol Plus, and wanted to provide you with our un-biased opinion of it to give you factual and tangible information.
What Is Proactol Plus?
Proactol Plus is an all natural fat binder which purportedly binds to up to 27.4% of dietary fat in the body. It was developed by a woman named Claire Brentwood, who had been struggling with losing weight for years. She developed this product as a weight management supplement, rather that a fancy weight loss pill.
How Does Proactol Plus Work?
The theory is that it will help you regulate the amount of food you eat, and help control hunger pangs. This supplement is dynamically geared towards men and women that have not had much success with traditional fat burning or weight loss control substances. Simply put, Proactol Plus works to bind to the undigested food we eat, and helps to rid it from the body cleanly and effectively. It will make you feel less bloated, cleaned out, and give you the energy your looking for.
The directions on the box state to take 1 to 3 tablets with plenty of water, after each meal. Surprisingly, the ingredient list reads very short, with Calcium being the main component, only 6 calories, 2 grams of Carbs (1 of which is Fiber), and a unique ingredient called Opuntia Ficus-Indica, which is a powdered fiber complex.
My Order of Proactol Plus
I ordered a one month supply of Proactol Plus on a Sunday, and it literally arrived 2 days later by DHL shipping. The price was pretty high when compared to other products of it's kind, and cost a total of $68.77*. The manufacturer even offered me a 10% discount on my next order should I decided to order more.
My order of Proactol Plus actually came with a number of unique bonuses, which I have outlined below.
FREE Bonuses With Every Proactol Plus Order
Unlike alot of other supplements we have purchased, Proactol Plus comes with a number of unique bonuses to help you achieve your weight loss goals. These bonuses were designed for the busy person that has a hard time sticking to a healthy diet and exercise regiment, and are a great addition to the product.
Proactol Plus 60 Recipe Cards
Without a doubt the main reason many of us are fat is that we often don't have the time to cook a healthy meal, but Proactol Plus attempts to change all of that. They have included with every order 60 different recipe cards, which include recipes for sizzling appetizers, great tasting meals, and delicious dessert options.
My personal favorite is the Seasoned Baked Cod, which is prepared and cooked in as little as 20 minutes. Tastes great with old bay seasoning, and is paired perfect with a nice glass of red wine!
FREE Online Aerobic Exercise DVD's
This is like having your own personal trainer, right in the comfort of your own home. The "Tone Up and Go" aerobic DVD's seem to be geared more towards women, but men can of course use them to start off to get comfortable with more challenging exercises. The DVD's are split up into 3 stages, beginner, intermediate, and advanced, and offer a variety of different exercises to help tone and scult your body quickly and effectively.
The only downside to these videos is that you cannot fast forward them to a specific point, but they are only about 2o minutes long each. Other than that though, they provide great instruction to get you started on a great at-home exercise routine, and it's actually quite fun!
FREE 24 Page "My Weight Loss" Ebook
This thorough ebook details the many things you need to do in order to succeed in weight loss. It talks about the various aspects of sticking to a healthy eating plan, weight training does and don'ts, the benefits of strength training, and the truth about weight loss supplements and diet pills.
The part I like most about this particular ebook, which was written specifically for Proactol Plus users, is that they go into great detail about how to successfully fit fitness into your busy schedule. Being a busy guy to begin with, I know exactly how hard it can be to fit a workout into my day. This ebook explains how you can do it quickly and easily.
Quick Delivery (As Quick As 2 Days!)

I live in Florida, and sometimes it feels like the pony express is delivering the mail (for those that don't know, pony express is delivery by horse!). I ordered my package of Proactol Plus on Sunday, and it was delivered by DHL 2 days later!
I actually wasn't even home at the time of the delivery, and the DHL delivery man actually called me on my cell phone to notify me he was at my front door! He said he would just leave the package under the door mat, and sure enough when I got home it was wrapped neatly in a DHL shipping package and placed there.
6 Month Money Back Guarantee
One of the best parts about this particular weight control supplement is that they have an iron-clad 6 month money back guarantee. This is actually one of the longest guarantees I have ever heard of in the supplement industry, and really gives you a chance to try the product out and see if it's right for you.
Proactol Plus Reviews From Other Customers
It can be quite difficult to find an honest and un-biased review of Proactol Plus on the internet, and if you search google you may find yourself more frustrated than usual. The main reason behind this is there are literally hundreds of sites literally dedicated to promoting Proactol through their affiliate program. We here at SupplementCritique.com try to provide our unbiased opinion and tell you about our real results from this product.
You can also check out some of the reviews and Testimonials of Proactol on their official website.
My Results
I have been a pretty active guy to begin with, so I really didn't need to lose a ridiculous amount of weight. My diet has been fairly poor, and usually consists of alot of Pizza, Burgers, etc., but I wanted to make a change for the new year. I started taking the proactol plus the second day after I received it, and i started to feel the effects the next day.
Where I really noticed it most was at the dinner table. I felt like I didn't need to eat nearly as much food as I did before in order to feel full. This is pretty much the main concept of the product itself, and it works very effectively at that. I lost about 5 pounds in two weeks, and that was after following the diet and exercise bonuses that were included with the order.
Recommendation
If you are tired of trying out garbage so called "fat burning" or "weight loss" supplements that produce no results, I recommend you give Proactol Plus a try. It is a completely unique formula that works very effectively, and offers an alternative approach to effective weight loss.
Leave Your REAL Reviews of Proactol Plus Below!
*prices are always subject to change, so don't quote me on this price.
Top 3 Fat BurnersAffiliate Disclosure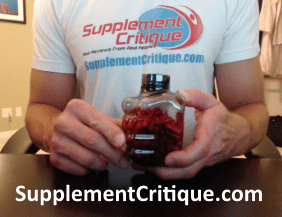 Instant Knockout is actually a new fat burning supplement I just came across, and got great results.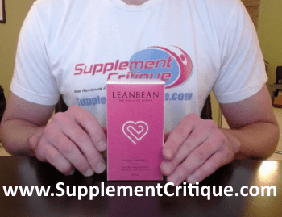 LeanBean Female Fat Burner is the BEST fat burner for women we\'ve ever tested.Read our review here.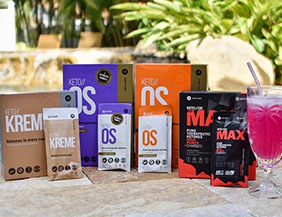 Biohacks your body into instant ketosis to burn fat instead of carbs.

Weight loss, energy, focus, anti-inflammatory, anti-aging.
Ask A Question
User Questions and Answers
No Questions Have Been Answered For This Article.