ProSexual Plus Review– Can It Truly Enhance Sexual Function?
By:
Rob Miller
Fact Checked On: 4-23-2013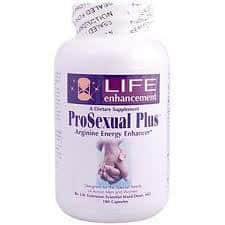 ProSexual Plus Overview
ProSexual Plus is a male enhancement formula that is based on a few key ingredients and endorsed by a health care specialist.

However, more on this specialist's expertise in the field of male enhancement products and their impact on the sexual functions is not known, so this endorsement cannot count as clinical evidence.

The idea ProSexual Plus is based on is that the body needs adequate levels of nitric oxide in order to combat the effects of erectile dysfunction.
ProSexual Plus is not very different from other similar products on the market when it comes to its list of ingredients.

However, it does not seem to contain powerful aphrodisiacs, so it may not be as efficient as other formulas.
How ProSexual Plus Works
ProSexual Plus contains a few important ingredients, such as L-Arginine.

This is an amino-acid that helps improve the levels of nitric oxide in the body, a compound that is responsible for better blood flow.

Body builders usually supplement their diet with this amino-acid, because it helps them sustain increased effort and develop muscles.
As far as sexual benefits are concerned, it is believed that nitric oxide can help the vessels in the penile area relax and receive more blood, therefore improving the quality of erections.

From this point of view, ProSexual Plus may be an effective remedy for ED symptoms.

Besides L-Arginine, it also contains important vitamins, like vitamin B1, B3, B6, B12, vitamin C and folic acid.
ProSexual Plus must be taken three times per day, six pills each time.

This basically means that a 30 capsule bottle will be finished quite quickly, making this male enhancement formula a bit too expensive for prolonged use, as it is intended.
ProSexual Plus Benefits
It is an all natural formula
It may be beneficial for overall health as it contains many vitamins and minerals
It may be helpful for body builders
ProSexual Plus Drawbacks
No powerful aphrodisiacs are included
Excess of niacin (vitamin B3) may cause flashes and itching
It can be expensive, if taken regularly
Where to buy ProSexual Plus
ProSexual Pluscan be purchased from the manufacturer's website, through online ordering.

You can also buy ProSexual Plus from other online retailers, such as Amazon.

ProSexual Plus is not available for sale in brick and mortar stores.
Recommendation
ProSexual Plus is a combination of vitamins and minerals, which may be beneficial for overall health. However, as far as its male enhancement qualities are concerned, it may not be such a good choice.

Besides containing L-Arginine, which is known to produce some benefits in this regard, ProSexual Plus does not include any powerful aphrodisiacs or testosterone boosters in its formula.
Body builders may draw benefits from using this product before exercising.

However, for prolonged use, the product can become expensive quite quickly, since 18 pills of ProSexual Plus must be taken daily, in order to deliver results.
Have You Used ProSexual Plus?

If so, leave your review below!
Top 3 Male EnhancementAffiliate Disclosure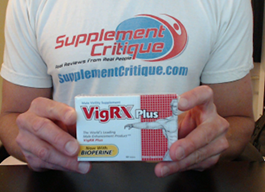 Out of the 100+ male enhancement products Ive tried, Vigrx Plus was the best.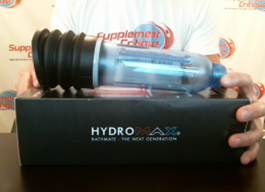 The Bathmate is a proven water-based vacuum pump that can help dramatically increase your size.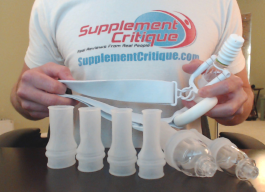 Phallosan Forte is a GREAT option for those looking to grow both length AND girth, permanently.
Honorable Mention/Inexpensive Alternative:Magnum Rings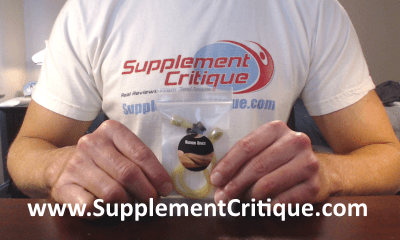 Magnum Rings are a VERY affordable option to getting both girth and length gains, at a fraction of the price of the Bathmate or Phallosan Forte.
Click Here to see our full Magnum Rings review.
Want To REALLY Get Bigger?

Click Here To See Products That WORK!
Ask A Question
User Questions and Answers
No Questions Have Been Answered For This Article.