Prototype IV 33AB Review – Should You Use It?
By:
Rob Miller
Fact Checked On: 7-25-2014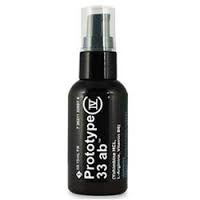 Prototype IV 33AB Overview
There are lots of testosterone gels on the market, but Prototype IV 33AB is a little different.

While most of them contain actual synthetic testosterone and require a prescription (and come with a whole host of negative side effects), Prototype IV 33AB is a non prescription gel that promises to be both safe and effective.

They market it to anyone who feels he could use a testosterone boost, and that includes anyone from the bodybuilder to the aging guy who wants to increase his sex drive.

So let's take a look at what's in this stuff and find out whether or not it works as advertised.
Prototype IV 33AB Ingredients and How They Work
The Prototype IV 33AB website provides a list of ingredients along with explanations of how they work.

They primary actives are:
7 Keto DHEA which stimulates fat burning, converting stored fat into energy by turning on the enzymes that stimulate fatty acid oxidation in the liver.
Tribulus Terrestris which signals the release of increased Luteinizing Hormone or LH.

LH then signals the testicles to release more testosterone.
Yohimbine HCL which is a stimulant that also has aphrodisiac qualities.

It helps increase the flow of blood to the extremities so your muscles get more oxygen and nutrients and your erections are harder and thicker.
L-Arginine which increases blood flow by increasing the amount of nitric oxide in your system.

This opens up blood vessels so blood flows more freely, again both to the muscles and to the penis.
Recommended use involves rubbing about a ½ teaspoon on to clean dry skin with the least amount of hair possible once a day to stimulate testosterone production.

You'll want to try to time your application to 30 minutes before exercise or sexual activity.
Prototype IV 33AB Pros and Cons
Advantages of Prototype IV 33AB
Because it's a gel, it may be more convenient for anyone who doesn't like swallowing pills.
The ingredients are natural and won't pop on a drug test.
There's a money back guarantee.
There are positive testimonials on the Prototype IV 33AB website.
Disadvantages of Prototype IV 33AB
It contains Yohimbe which is recommended against by the FDA because it may cause dangerous side effects for some guys.
It categorizes itself as a testosterone booster, but only one of the ingredients has anything to do with boosting testosterone.

The rest are fat burners and vasodilators which may be helpful,but not for raising testosterone levels.
Where to Buy
You can purchase Prototype IV 33AB at their official website as well as a few other online retailers.

One bottle costs $59.99 at the website, but I've seen it for as little as $49.99 elsewhere, so you'll want to shop around.If you buy through the website, you're covered by a 90 day guarantee that applies to one used bottle and all unopened bottles that you return.
Conclusion
Prototype IV 33AB may be a decent athletic and sexual performance booster, but I wouldn't recommend it as a testosterone booster because I just don't think the ingredients are there to support that claim.

I would also advise that you be cautious with the Yohimbine.

Start off with a very small dose to see how your body will react.
Have You Used Prototype IV 33AB?

Leave Your Review Below!
Top 3 Testosterone BoostersAffiliate Disclosure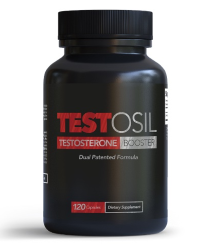 Testosil is the most effective testosterone boosting supplement on the market that I've tested.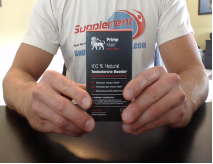 Prime Male is another very effective testosterone booster that uses clinically proven ingredients.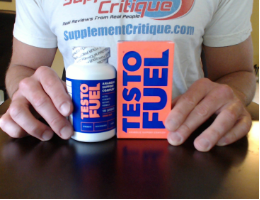 Testofuel is a VERY popular testosterone booster that contains ingredients to help older men.
Check Out My Top Choice For T Boosters - Testofuel

Click Here To Read My Review
Ask A Question
User Questions and Answers
No Questions Have Been Answered For This Article.