T Advance Review – My Personal Results
By:
Rob Miller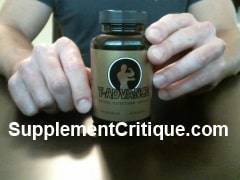 Like most of you reading this right now, you probably learned about T Advance from reading a "Special Report" on Men's Health. In that special report, you also probably read that celebrities and professional athletes have been combining T Advance with other supplements like no2 maximus, muscle factor x, and optimal stack, and they've been getting amazing results. What you probably didn't learn (or at least most of you!) is that this product, like most of the others, is trying to enroll you into what's called a free trial auto-rebill program. What's that you say? You'll learn more about what I'm talking about below, but for now let's talk about this particular supplement.
What is T-Advance?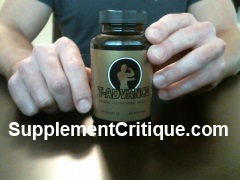 Marketed and sold as a natural testosterone enhancer, T-Advance uses all natural ingredients to supposedly help maximize lean muscle mass, enhance performance, boost your libido, and increase your energy. We assume it's through the use of their proprietary ingredients list, which includes Tribulus Terrestris, Testofen, Milk Thistle, Eurycoma Longifolia, Bioperine, Horny Goat Weed, Aminogen, Bioperine, and Alpha Lipoic Acid.
What's new to this ingredients list, at least something I've never seen before, is Aminogen and Coleus Forskohlii.

I did a little research on Aminogen and learned that it is actually a formula within itself, that apparently helps break down proteins into amino acids. In addition, it also helps to reduce bloating due to increase protein intake, as well as promote the growth of lean muscle mass.
How Did I Take T Advance?
According to the label, your supposed to take 3 capsules once a day, either with or without food.

According to that "special report" I was talking about earlier, your supposed to get the best results by combining T Advance with No2 Maximus, but I knew that was BS so I didn't bother.
I started off "clean", meaning I hadn't taken any supplements for at least 30 days so that the results I got from this were not skewed.
Did I Have Any Side Effects?
Surprisingly, yes I did. I'm not sure which ingredient may have triggered it, but about 3 days into taking it I noticed that I had "loose stools" which is a not-so fancy term for diarrhea. Whether or not it was from the T-Advance I couldn't tell you, but I managed to get through days 3 – 5 with it and then it slowly went away and my dumps returned to normal.
What Were Your Results?
While I only took it for 3 weeks (had a one month supply), I really didn't notice any major differences. I don't know if it was a placebo effect or what, but I did notice that the quality of my sleep had improved. Like, I felt like I was getting a much better nights sleep, and in turn felt like I had a more productive day the following day. Other than that there was no massive gains in strength, I didn't lose weight, and I wasn't "horny as a goat", even though it contains an ingredient by the same name.
Where Did You Buy T-Advance?
The only place that I could find T Advance for sale was on their official website, and that was after searching long and hard on various outside merchant sites like GNC and Amazon. Now, there's 2 ways you can go about ordering it. The first is by getting their "free trial" which in reality is just that….a trial. At the end of that trial, which is typically 14 days, you will be charged the low low price of $84.98 for that bottle which you thought you were getting for FREE!!
Don't believe me? Click Here to see the terms and conditions. Oh, and by the way…remember that "Men's Health" article like this one I was talking about?FAKE! There is no Bryan Stevens working for Men's Health (we already checked), and the ads on these types of sites continually rotate. One week it's T-Advance, the next it will be Hyper Fuel 9X or Test-O-Boost or something else, all with the same "free trial" scam in mind.
The other option, luckily, is to just outright buy a bottle, which comes in at a somewhat more reasonable price of $59.95. You can also buy a 3 months supply and they will send you 2 additional bottles free, with no strings attached other than the shipping charge.
Recommendation
Personally speaking, T-Advance didn't do much for me. While it does contain plenty of the necessary ingredients to help boost your bodies natural production of testosterone, their formula just didn't sit well with me. That being said, if you REALLY think you want to try it out, I suggest you order 1 full bottle, avoid the free trial, and come back here and post your results so the rest of us can see.
Have You Used T-Advanced Testosterone Booster? Leave Your Review Below!
Top 3 Testosterone BoostersAffiliate Disclosure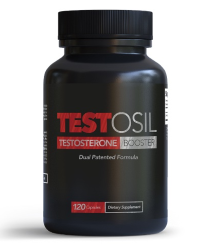 Testosil is the most effective testosterone boosting supplement on the market that I've tested.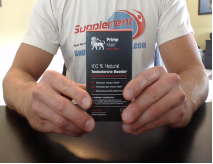 Prime Male is another very effective testosterone booster that uses clinically proven ingredients.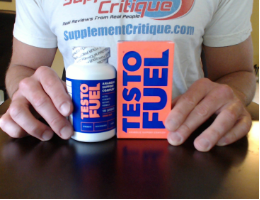 Testofuel is a VERY popular testosterone booster that contains ingredients to help older men.
User Reviews

1.7 out of 5 Stars (3 Reviews)
Have you used this supplement?
H.l. williams's Review
By
H.l. williams

,
Apr 10, 2016
I ORDERED WHAT I THOUGHT WAS A TRIAL DOSAGE FOR 4.95 DIDN'T READ THE FINE PRINT ABOUT THE 14 DAY GRACE PERIOD SO I WAS HIT ON MY CHECKING ACCOUNT FOR ANOTHER 51LEANdot95.
CALLED AN GOT A CANCELLATION #.
OTHER THAN THIS BEING A MAJOR SCAM THE PRODUCT IS WORTHLESS EXCEPT DRAINING YOUR BANK ACCOUNT.
BEWARE.

Was this review helpful to you?
7 out of 7 people found this review helpful.
---
day 4 t advance
Just started my free trial 4 days ago so far ive put on 5 lbs and feel a little better ive changed nothing about my diet or activities beginning weight a imbarising 128 lbs . I will post again at week 3 mabe this is the pill that finally gives me the push I desire but trust me im still sceptic

Was this review helpful to you?
3 out of 4 people found this review helpful.
---
Eric's Review
This product is a joke. The pills actually help retain water. They DONT help you lose weight, you gain approx. 5 lbs of water per every pill.

Was this review helpful to you?
2 out of 2 people found this review helpful.
---
Check Out My Top Choice For T Boosters - Testofuel

Click Here To Read My Review
Ask A Question
User Questions and Answers
---

How and when should I take T-Advance and PowerNo2Max -Shane

The recommended dose for T-Advance is 3 capsules once per day with or without food. I haven't seen a bottle of Power NO2 Max myself so I'm not sure how to take it. I would follow the instructions on the bottle.- Rob
Was this question helpful to you?
1 out of 1 people found this question helpful.
ASK A NEW QUESTION
---

Can i drink T advance 1 a day -Kevin

The recommended dose is 3 capsules a day, but you can start with one and see if it works. If not, add another, and see if it works. I often start off with a low dose. It's a good way to test and see if there will be any side effects without taking too much risk.- Rob
Was this question helpful to you?

ASK A NEW QUESTION
---

How yall gotta cancellation number and it don't work? -Leel

SupplementCritique.com is a review website. We are not affiliated with T Advance. I tried to find a contact number for you, but I didn't have any luck.- Rob
Was this question helpful to you?
1 out of 2 people found this question helpful.
ASK A NEW QUESTION
---

Which of the T-Advance and Power NO2Max is the pre workout supplement? -shane

That would be the NO2Max.- Rob
Was this question helpful to you?

ASK A NEW QUESTION