Testamatol and Vigoraflo Review – Incredible New Stack?
By:
Rob Miller
Fact Checked On: 4-5-2018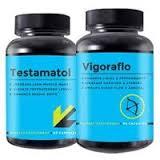 Face it.

We all wish we had the body of a professional athlete, am I right?

They're strong, they're lean, they're, well, athletic.

And when we find out one of them might just have gotten that way by using a substance we can also have access to, we get hopeful.

Maybe we can get a physique like that too.
A couple days ago, I read an "ESPN" article with the headline: "Breaking News: Seahawks Cancel Russell Wilson's 4 Year $84 Million Contract!" Wait Did I read that right?

It goes on to say:
"Russell Wilson may have just lost his 4 year $84 million contract extension with the Seahawks after they discovered he utilized a performance enhancing supplement called Testamatol that the NFL will officially ban within the next few months."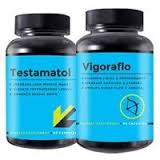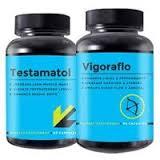 The article goes on to quote Wilson as saying that the NFL believes Testamatol makes football too dangerous because so many players are using it.
Okay, this stuff must be out of this world amazing!And not only that, but if you use it with another supplement, called Vigoraflo, they say your results will be even more incredible.

Richard Mason, the writer of the article, tested out the stack and says he gained 16 pounds of pure muscle in just 4 weeks.

And he did it with "No Special Diet.

No Intense Exercise."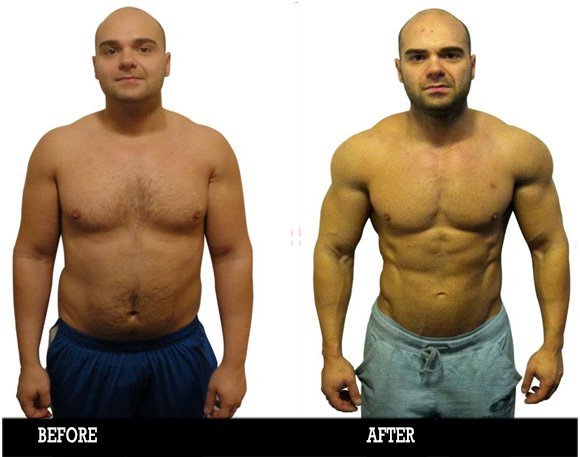 That's when I gotta call bullshit.

No way this guy gained 16 pounds of pure muscle in a month without changing his diet or workout routine.

And the truth is the article is completely fabricated and not really an article at all.

It's got nothing to do with ESPN.

Just look at the website address.
But we'll go ahead anyway and take a look at Testamatol and Vigoraflo separately, see what they actually can and cannot do, and if they're worth trying in the end.
What Is Testamatol?
Testamatol is an HGH (Human Growth Hormone) stimulating supplement.

It doesn't contain any actual HGH. (That would actually be banned from most sports doping authorities).

Instead, it stimulates the body's own natural HGH production.

Increased HGH means:
Increased energy.
Slowed down aging.
Better sleep.
Decreased fat accumulation.
Increased lean muscle development.
How Does Testamatol Work?
The working theory is that if you supplement with certain amino acids in certain combinations, you can increase the amount of HGH secreted by the somatotropic cells of your pituitary gland.

There are currently some scientific studies (CITE https://www.google.com/patents/US6368617) showing that there may be something to this theory, but that doesn't necessarily mean Testamatol works.
The Testamatol formula is proprietary, which means they tell you what ingredients are in it, but they don't tell you how much.

So even though there are studies being conducted, the amount of each ingredient in Testamatol formula is not likely to be the same as what's being used in those studies.
Testamatol Ingredients
The Testamatol proprietary formula includes 3 kinds of L-Arginine as well as L-Citrulline.
L-Arginine Alpha Ketoglutarate (AKG) increases the body's production of nitric oxide.

This improves blood flow to muscle tissue throughout the body.

The increased blood flow delivers greater amounts of oxygen and nutrients, allowing your muscles to work harder and recover faster.

L-Arginine AKG is better and more quickly absorbed by the body than other forms of L-Arginine.
L-Arginine also increases nitric oxide in the body, so you're further boosting the body's nutrient and oxygen delivery.

It's also one of the key amino acids that may increase the body's production of HGH.
L-Arginine Monohydrochoride which is also better absorbed than traditional L-Arginine.
L-Citrulline which enhances the benefits of L-Arginine when it comes to nitric oxide production.

The benefits of nitric oxide in your system are extended out to a longer period of time.
This may or may not be a complete list of the active ingredients in Testamatol.

If it is, there's plenty to increase nitric oxide production, which is helpful for better workouts, but there's really not much to increase the release of HGH throughout the body.
What Is Vigoraflo?
Vigoraflo is the testosterone booster of the stack.

When you start moving through your thirties and beyond, the amount of testosterone produced by your body drops off to a noticeable degree.

You start to notice symptoms like:
Increased tendency to gain fat.
Decreased ability to build and retain lean muscle mass.
Irritability.
Lethargy.
Loss of libido.
How Does Vigoraflo Work
Vigoraflo stimulates your body's natural testosterone production, raising levels back to where they were years ago, and alleviating and in some cases eliminating, the symptoms that come along with testosterone levels falling off.
Vigoraflo Ingredients
There are several herbal ingredients that have the potential to boost testosterone levels, and quite a few of them show up in the Vigoraflo formula:
Horny Goat Week which actually plays more of a role in improving sexual performance by increasing libido as well as blood flow to the penis during erections.

It works a little like Viagra when it comes to improving erections.
Tongkat Ali which increases free testosterone by inhibiting the action of Sex Hormone Binding Globulin (SHBG) which attaches itself to testosterone molecules, making them unusable by the body.

With less SHBG around to get in the way, you'll have more free testosterone doing its job.
Saw Palmetto Extract which supports the health of your prostate.
Sarsaparilla which improves focus and concentration.
Boron which supports healthy cell functioning.
Wild Yam Extract which improves hormonal balance.
Nettle Extract which also supports prostate health.
Orchic Substance which contains zinc, an essential nutrient for many bodily functions, including the production of testosterone.
It's a fairly weak formula all things considered.

You at least want to see D-Aspartic Acid in your testosterone booster.

It's the most clinically successful testosterone boosting ingredient we know of.
Where to Buy Testamatol and Vigoraflo
In the fake article, there are links to the Testamatol and Vigoraflo websites, where you can buy each respective product, though "buy" might not be the right term.

In order to get Testamatol and Vigoraflo, you have to sign up for their free trial offers.
You pay a small shipping fee.

If after 14 days, you have not contacted the companies, they'll charge you full price for both supplements, and you'll be signed up to receive a new full price bottle each month.
If you don't want this to happen, you need to call and cancel your subscription within 14 days of the day you placed your original free trial offer. If you do get charged, be prepared.

Testamatol costs $89.99 per bottle, and Vigoramax is just as bad at $89.95.
Both Testamatol and Vigoraflo are super expensive and that's bad enough.But they hide the terms of their offer in the fine print, so that makes the obscene price that much worse.
Testamatol and Vigoraflow Conclusion
Don't bother. Stay away.

There are tons of red flags when it comes to Testamatol and Vigoraflow.

They're advertised using a completely faked article filled with distorted "facts".

They promise 15 pounds of muscle in a month with no change in diet or workout.

And you can only buy them with a free trial offer which turns out to be nothing even resembling free.

Testamatol and Vigoraflow are not worth your time, your money, or your expectations.
Have You Used Testamatol and Vigoraflow?

Leave Your Review Below!
Top 3 Body BuildingAffiliate Disclosure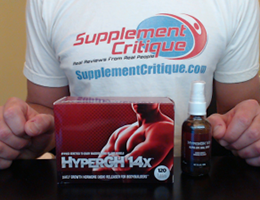 HyperGH 14X is a potent HGH releaser which works great for bodybuilding.

Read more in our review.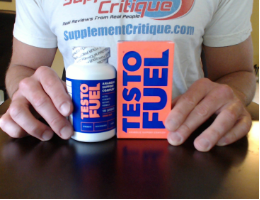 Testofuel is the most effective testosterone boosting supplement on the market that ive tested.

Read my review to learn more.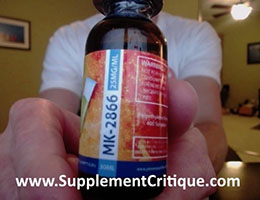 Ostarine is the poster boy for SARMS, and will promote lean muscle tissue growth dramatically.
Ask A Question
User Questions and Answers
No Questions Have Been Answered For This Article.