Testerone Review – Total Testosterone Recovery System?
By:
Rob Miller
Fact Checked On: 11-10-2012

Testerone Overview
After the age of 30, testosterone levels typically decline by 1% per year. It's pretty clear that eventually, you'll be dealing with low testosterone. The effects hit some men sooner than others, but to some degree, we all get there. Symptoms might be undesired changes in sexual function, disruptive changes in sleep patterns, increase in body fat, decrease in lean muscle mass, decrease in strength and bone density, and even trouble concentrating.
Testerone Total Testosterone Recovery System provides a way to return your testosterone to higher levels without doctor visits, prescriptions, or injections. With more testosterone, you'll find yourself performing better both sexually and in the gym, sleeping better, and gaining muscle more easily. Is it really possible to increase testosterone without invasive Testosterone Replacement Therapy? That's the claim Testerone makes. Let's see if it has what it takes.
Testerone Ingredients and How They Work
Testerone provides two different formulas, one for day and one for night. They're designed to work together based on your body's circadian rhythms. The daytime formula works as a aid to normal function and stress reduction, while the nighttime Testerone formula focuses on repair and growth. The two formulas actually have all the same ingredients, but at different levels. The website includes descriptions of each of the ingredients and includes information on clinical studies performed on them. They are:
Maca Root Powder from Peru has been used for centuries as an herbal aphrodisiac. It has been clinically proven to increase sex drive, energy, strength, and stamina.
Epimedium (Horny Goat Weed) improves erectile function. It is believed that it helps increase the flow of blood to the penis during arousal.
Tribulus Terrestris has long been believed to increase testosterone, and has therefore been used as a sexual enhancement for years. There is some clinical evidence that testosterone levels increase when using Tribulus.
L-Arginine is a precursor to nitric oxide which improves vasodilation for better erections.
DHEA is a hormone present naturally in the human body.

It acts as a chemical messenger, and it increases muscle mass. It has also been shown to reduce the occurrence of erectile dysfunction.
The recommended dose is 2 Testerone AM tablets in the morning and 2 Testerone PM tablets before bed. Some users claim they feel the positive effects in as little as one day.
Testerone Pros and Cons
Advantages of Testerone
It is designed to be a complete system.
The ingredients are all natural.
There is a money back guarantee.
The website is very informative.
Disadvantages of Testerone
It is very expensive.
There are no independent Testerone reviews from customers.
There's very little to indicate that it will increase testosterone.
Where to Buy
Testerone is available online at the Testerone website. The regular price is $179.99, but they are currently offering a special at $129. Additionally, there is a Buy 1 Get 1 Free special as well.
Conclusion
Testerone claims to have a formula that increases testosterone levels. This is simply not the case. Testerone is nothing more than an herbal male sexual enhancement supplement. The only ingredient that affects testosterone at all is Tribulus Terrestris, and you can find that in almost every penis pill on the market. The only thing unique about Testeroneis the ridiculous claim that it is a "Total Testosterone Recovery System". Don't be fooled. You can buy the same or similar formulas for much much less, and its only benefit will be found in the bedroom.
Have You Used Testerone? Leave Your Review Below!
Top 3 Testosterone BoostersAffiliate Disclosure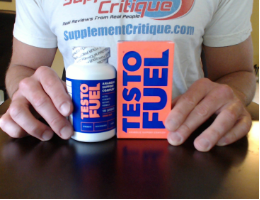 Testofuel is the most effective testosterone boosting supplement on the market that i've tested.It uses a unique blend of effective testosterone boosting ingredients that will help transform your life.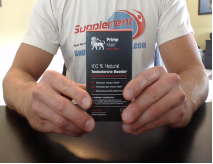 Prime Male is a VERY close 2nd to Testofuel, but contains ingredients to help older men. See why we recommend Prime Male for guys aged 40+, as well as my personal results.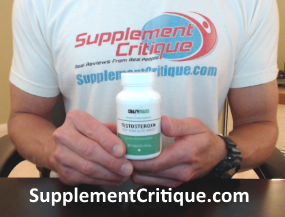 Testoroxyn uses DHEA and other ingredients to help boost free testosterone. See how Testoroxyn is different from Testofuel and Prime Male, as well as my personal results.
Check Out My Top Choice For T Boosters - Testofuel

Click Here To Read My Review
Ask A Question
User Questions and Answers
No Questions Have Been Answered For This Article.