Viberect Review – Vibration Therapy
By:
Rob Miller
Fact Checked On: 12-22-2013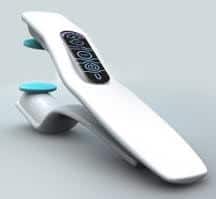 Viberect Overview
While the vast majority of the products we look at here are oral supplements, this one is different. Viberect is vibrating device that works to counteract the effects of erectile dysfunction, especially after prostate cancer and/or surgery has left you unable to perform. It is only available with a doctor's prescription, and it's expensive, so it's not for guys who are just curious about ways they can up their game. But we'll take a look at it in terms of someone who really needs the help.
What is Viberect?
Viberect is a handheld battery operated device that vibrates to stimulate the nerves necessary to increase blood flow and retention in the penis. This way, men who otherwise cannot get erections, can and do. Clinical testint of Viberect shows that it is effective for many, and that it does not cause unwanted side effects.
How Does Viberect Work
The way the maker of Viberect explains it is that men who go through prostate cancer treatment often end up with defective erectile mechanisms on all three important fronts. They have poor nerve conductivity. They have poor blood flow into the penis. And they have poor blood retention making them unable to sustain an erection even if they do achieve one.
Viberect, used daily, speeds the repair of the nerve damage so you can both achieve and maintain the erections you want.

It works by using the correct amplitude of vibration to reach the nerves that do remain intact and to speed up repair of nerves that have been damaged. You can also use it on demand to foster an on the spot erections.
Viberect Pros and Cons
Everything has a good side and a bad side. If you consider both, you'll have a better chance at coming to a correct decision about whether or not to buy a particular product.
Advantages of Viberect
It doesn't require pills or injections.
It works for guys with post procedural erectile dysfunction.
You can use it for immediate help and/or as long term therapy.
Disadvantages of Viberect
It's expensive.
It requires a doctor's prescription.
Where to Buy
If you think Viberect is for you, you should discuss it with your doctor. There's plenty of information online. Once the two of you decide that it's right for you, you can purchase it online for about $300. There's a 14 day money back guarantee and a 1 year limited warranty.
Conclusion
Viberect is not really marketed toward guys who simply want to up their game. It's backed by doctors and requires their participation in the acquisition process. It's a serious device for guys with significant erectile problems. If this is the case for you, Viberect may be a good option for you to discuss with your doctor.
Have You Used Viberect? Leave Your Review Below!
Top 3 Male EnhancementAffiliate Disclosure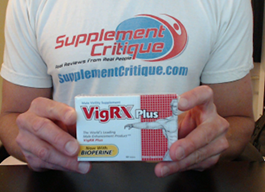 Out of the 100+ male enhancement products Ive tried, Vigrx Plus was the best.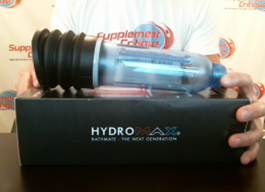 The Bathmate is a proven water-based vacuum pump that can help dramatically increase your size.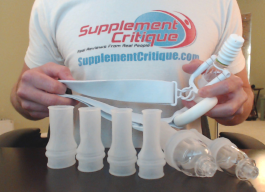 Phallosan Forte is a GREAT option for those looking to grow both length AND girth, permanently.
Honorable Mention/Inexpensive Alternative:Magnum Rings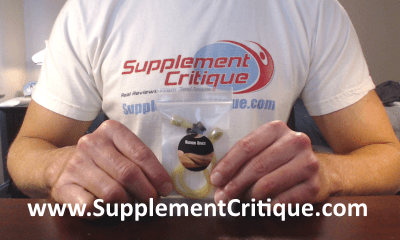 Magnum Rings are a VERY affordable option to getting both girth and length gains, at a fraction of the price of the Bathmate or Phallosan Forte.
Click Here to see our full Magnum Rings review.
Want To REALLY Get Bigger?

Click Here To See Products That WORK!
Ask A Question
User Questions and Answers
---

Am age 84, prostatectomy 10 yrs ago, ED since then, had 4 Coronary artery bypass 3 yrs ago, libido is good, can on occasion manually produce an orgasm....is Viberect an realistic option? -Jack

You seem like a great candidate. It no longer requires a doctor's prescription, but you may want to discuss it with him just to be sure.- Rob
Was this question helpful to you?
2 out of 2 people found this question helpful.
ASK A NEW QUESTION
---

Where can I order a Viborect? -Alfredo

It's available through a few different sources online, including Amazon.com- Rob
Was this question helpful to you?

ASK A NEW QUESTION