Virecta Review – As Good As Viagra?
Rob Miller | December 10, 2013
---
Product Reviewed:
Virecta
|
OUT OF 5 | Review by:
Rob Miller
|
---
REVIEWS
QUESTIONS
COMMENTS
---
Home » Male Enhancement » Virecta Review – As Good As Viagra?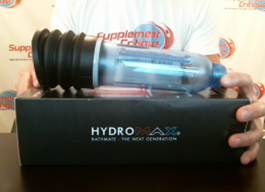 The Bathmate is a proven water-based vacuum pump that can help dramatically increase your size.
Virecta Overview
Viagra, Cialis, and Levitra are household names, but really the vast majority of erectile dysfunction remedies are herbal supplements that don't require a prescription.

There are hundreds of them, and they gain in popularity every day.

But there's yet another category that we rarely talk about.

They are the generic or alternate versions of the prescription preparations that are available through overseas sites.


Virecta is an example of one of these.

It technically requires a prescription, and isn't sold by an American manufacturer, but it's available all over Europe and Asia, and many of its suppliers ship worldwide.

So while we certainly don't advocate illegally buying medications from other countries, we're including a review of Virecta for the sake of completeness.


Virecta is described as a safe and effective treatment for erectile dysfunction.

It enables you to achieve and maintain and erection long enough to have and give a satisfactory sexual experience.


Virecta Ingredients and How They Work
The active ingredient in Virecta is Sildenafil Citrate which is a derivative of the active ingredient in Viagra. It's a PDE5 inhibitor.

A release of nitric oxide opens up blood vessels during an erection, allowing blood to flow in and engorge the penis.

PDE5 then goes to work breaking down the enzymes that help cause the erection.

A PDE5 inhibitor like Virecta prevents that from happening, so you can sustain your erection.


Virecta Pros and Cons
This section of our review for Virecta is very clear cut.


Advantages of Virecta
It's cheaper than Viagra.
Its active ingredient works.
It requires no commitment. You just take it when you need it.


Disadvantages of Virecta
It's not available in the US unless you get if delivered from overseas.

In other words, it's not legal to buy

Virecta

in the U. S.


There are known side effects and contraindications with the active ingredient.

Headaches and visual disturbances are common, especially for anyone with cardiovascular issues.

And if you take Virecta with certain heart medications, you may experience severe blood pressure changes.


You need to seek medical attention immediately if your erection lasts longer than 4 hours.


Where to Buy
There are overseas supplement retailers who sell Virecta, and promise that they'll deliver to any country.


Conclusion
While Virecta almost undoubtedly works, I wouldn't recommend taking it.

Buying a supplement overseas is shady enough, but an actual prescription medication is just a step too far.

With presumably more lax regulations, you never know what goes into it.

Also, without a doctor's supervision, you may unknowingly be among those who should not take Sildenafil.

I suggest you either stick with herbal supplements or see a doctor and get a prescription.
Have You Used Virecta? Leave Your Review Below!


Our #1 Choice For Male Enhancement – Vigrx Plus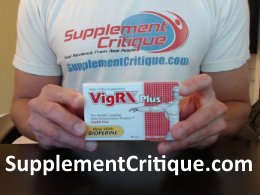 We have personally tested over 100 different male enhancement supplements, and Vigrx Plus stands out as the most effective in terms of results and customer reviews.

Not only is Vigrx Plus designed to help boost overall stamina and libido, but it's also the only product in its category to be clinically studied and PROVEN to work.


Click Here to read more about my specific results with Vigrx Plus
How People Found This Review:
and virecta
Want To REALLY Get Bigger?

Click Here To See Products That WORK!
Ask A Question
User Questions and Answers
---
I need to know wheir i can purcase virecter blue pills cape town S A -shien Cader
It's only sold through online retailers. You'll find one with an online search.- Rob
Was this question helpful to you?
1

out of 1 people found this question helpful.
ASK A NEW QUESTION
---
What are long term effects of using virecta 100mg? -what are the long term effecs of virecta 100 mg
Well, Virecta 100mg contains sildenafil citrate, which as far as I'm aware doesn't have any long term side effects.  In the short term, side effects include headache, upset stomach, flushing, abnormal vision, stuffy or runny nose, back pain, muscle pain, and nausea.- Rob
Was this question helpful to you?
1

out of 1 people found this question helpful.
ASK A NEW QUESTION
---
Come posso comprare virecta senza andare in farmacia. Dove la posso ordinare? -Kamelia
Dovrete trovare un rivenditore on-line all'estero. Non è in vendita negli Stati Uniti, e non so di eventuali rivenditori online.- Rob
Was this question helpful to you?

ASK A NEW QUESTION
---