Viril X Video Review
By:
Rob Miller
Fact Checked On: 4-10-2020
Thinking about trying Viril X? I've actually personally used it. Watch my video review, and learn more about how it works.
Does Viril X hold its own as strong male enhancement supplement or is it just yet another dud?

Let's see.
If you would like to read my written Viril X review, click here.
Video Transcription
Hey guys, Rob here again with supplementcritique.com and in today's review we're going to be talking about a product called Viril X.

I had one of my site visitors send me an email about this about a month ago and finally got a chance to try it out.

I'm gonna talk a little bit about the product first, as always, but if you'd like to skip ahead to my personal results, you can just click on the link below in the description box, it'll take you to my website something critique comm we're going to all my details.

Anyway so, viril X is a male enhancement complex, uses a proprietary blend of ingredients that apparently are supposed to help boost sex drive, improve your sex life, increase your pleasure and promote longer lasting erections.

If you take a look at the label here, you'll see that it contains many of the same ingredients that you'll find in probably dozens of other male enhancement products that I've tested over the years, the key ones that I see in this particular label is l-arginine, Tribulus Terrestris, and Avena Sativa.

I'm not going to go into the details about those particular ingredients but I will make a quick note on l-arginine.

So l-arginine is actually an amino acid that causes a process called vasodilation.

Now, what happens during vascular dilation is, the smooth muscle tissue that surrounds the arteries, the blood arteries, basically relaxes and when it relaxes it gets larger and as it gets larger you get more blood flow, and this is basically what happens when you get an erection, right.

All the blood basically rushes to your penis and it makes it erect and a lot of guys, what happens is, it'll work for a little bit, they'll become a wreck for like say one or two minutes and then over time they have a problem sustaining that and that's because the blood flow just kind of tends to stop, not stop.

I shouldn't really say stop, I should say more like starts to back down a little bit and that's kind of like the reason why they put all these other ingredients in the supplement.

Because they're supposed to help keep the blood flowing during the erection, so basically make you last longer.

When I originally found this, I actually, I think I came across it on Amazon.

And they don't really sell it there anymore as far as I can tell but when you look at the reviews you could see that it's not quite the best supplement that's out there.

Overall is rated three point six out of five stars.

I think there were only about ten people that actually left a review for it but it's very difficult to tell whether or not the reviews are actually real.

If you look at some of the negative reviews, they're actually from verified purchases but if you look at the positive reviews, anything that's like four stars or above, I don't think any of them are actually a verified purchase.

Now, it's kind of difficult to tell the difference between a real and a fake review on Amazon but I actually wrote a pretty good article on how to spot them, especially on Amazon.

I'll put that in the description box below as well.

So as far as my personal results with Viril X, I got a chance to try it out and I got to admit I was actually a little surprised in my results with it.

The directions on the label state that you should take two capsules a day and for the first few days and probably, I didn't really notice any effects.

I think I mentioned this in another video, normally if I don't start to notice any kind of effects within the first few days, I usually end up just trashing the bottle moving on to the next supplement.

For some reason, I just decided to do it a little bit differently this time and I just kind of kept taking it and probably right around the end of, I would say probably in week one beginning week two, it just kind of like kicked in out of nowhere.

I got this, I literally woke up with this massive boner, a boner that I haven't had probably in eight months if I had to guess.

It's one of those things that's very difficult to kind of describe but I could definitely sense a change in like my erection quality control, things of that nature, and kind of a nice thing because the last probably four or five supplements that I've tested in this category have been all complete duds, but um. Did I see any changes in size?

No, I didn't really expect to see any but it was definitely nice to have a little bit of a kick back in my libido.

The only thing I want to know, is one of the side effects was that I got this kind of like weird redness flushing in my face and I noticed that one of the main ingredients is actually Niacin, this is actually called the Niacin flush, it's totally normal, it's something that happens with pretty much every supplement that I've taken that contains Niacin, I've gotten some sort of a flush from it.

So don't be, don't be surprised if something like that happens to you.

As far as I can tell, the only place that you can buy Viril X at this point is on their website.

It's Dignitybiolabs.com a single bottle costs, I think around 60 bucks, and like most other supplements they offer discounts for larger orders.

If you do buy it on their official website, they do offer a 90-day money-back guarantee.

In order for you to exercise that guarantee, that refund, you actually have to give them a call and they'll issue you what's called an RMA number or return merchandise authorization.

So once you get that RMA number, you actually have to send it back to them and you have to write the RMA number on the outside of the package.

It's very common in the supplement industry, I haven't seen any feedback from anybody that had a problem returning the product, so I think it's I think it's legit.

Anyway, that's pretty much all I have for Viril X.

If you have any questions, you can leave them in the comment section below or just send me an email to contact@supplementcritique.com and I'll try to get back to you as soon as possible. And that's all I got.

I'll be back soon for another review.

Take care.
Top 3 Male EnhancementAffiliate Disclosure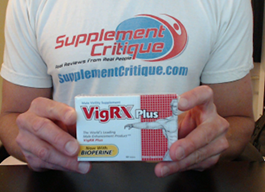 Out of the 100+ male enhancement products Ive tried, Vigrx Plus was the best.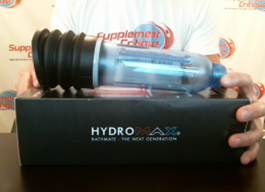 The Bathmate is a proven water-based vacuum pump that can help dramatically increase your size.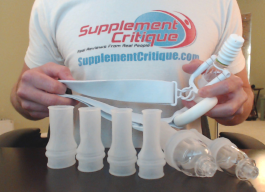 Phallosan Forte is a GREAT option for those looking to grow both length AND girth, permanently.
Honorable Mention/Inexpensive Alternative:Magnum Rings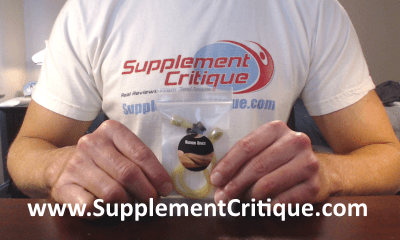 Magnum Rings are a VERY affordable option to getting both girth and length gains, at a fraction of the price of the Bathmate or Phallosan Forte.
Click Here to see our full Magnum Rings review.
Ask A Question
User Questions and Answers
No Questions Have Been Answered For This Article.