Vitalikor Review – The Vavoom You're After?
By:
Rob Miller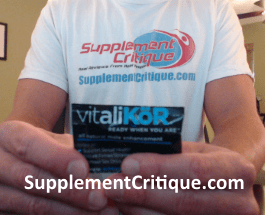 Vitalikor Review
A large number of males are searching for a product that will improve their performance in the bedroom.

VitaliKoR is a product that claims to be able to enhance a male's sexual function, support overall sexual health and improve performance.
VitaliKoR is touted as a fast acting supplement for male enhancement; however, the product also comes in a daily maintenance formula.

The product is manufactured by Vitality Research Labs and there is a risk free trial offered on the product website.

In addition, the website also lists a Dr. Karen Vieira, PHD as an expert that consumers should listen to.

There is a video of Dr. Vieira explaining that VitaliKoR works and it's really quite convincing.
How VitaliKoR Works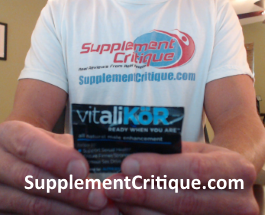 The ingredients in VitaliKoR include Ginkgo Biloba, L-Arginine, Panax Ginseng, Vitamin A, Vitamin C, Vitamin E, B-Vitamins, Selenium and Zinc.

The VitaliKoR ingredients combine to create a formula that works to boost nitric oxide, act as an aphrodisiac to enhance sexual enjoyment, support blood circulation, increase the immune system and promote reproduction and overall prostate health. The product website claims that the result of taking this supplement is a rock hard erection that will keep the user's sexual partner satisfied and provide the user with a mind-blowing orgasm.
VitaliKoR is intended for daily use and has been labeled by the manufacturer as a daily maintenance supplement.

However, the VitaliKoR website states that this product can be taken one hour prior to sex as well.

This additional pill is to increase performance and facilitate the desired results.
Pros and Cons of VitaliKoR

Pros of VitaliKoR:
The product is all natural.
The ingredients in VitaliKor include L-Arginine and Panax Ginseng, both known to have aphrodisiac effects.
The product website provides the list of key ingredients and explanations for each.
An overview of how the product works is provided.
A physician has endorsed the product.
The product website contains a video explaining how VitaliKoR works.
It is fast acting.
A money back guarantee is provided.
Information on the manufacturer, Vitality Research Labs, is available.
Established retailers, such as GNC, carry this product.
Cons of VitaliKoR:
This product works best when taken on an empty stomach.
The VitaliKoR money back guarantee looks a bit misleading, as it states that it is for unopened packages.

Those interested in a refund for unhappiness with the product after use may want to get a more credible guarantee in writing prior to purchase.
The website offers a lot of information, but it is extremely difficult to navigate through it all.
The product website looks more like an infomercial converted to a one page product site, as the main page would take the average reader a minimum of 20 minutes to browse through.
Where to Buy VitaliKoR
VitaliKoRcan be purchased directly from the product website at a price of $49.99 plus shipping and handling charges.However, the product can also be purchased from GNC, a reputable supplement retailer, and a number of online retailers, including Amazon.

The lowest price I've found on VitaliKoR is $39.98 on Amazon, which includes shipping and handling.
Is VitaliKoR Recommended?
A number of customers seem to be reporting positive results with VitaliKoR.In addition, several reputable retailers carry the product and the prices are all within a $10 range of each other.With the ingredients disclosed and a guarantee in place, I feel that VitaliKoR is probably worth giving a shot.
Have you tried this product?

Leave your VitaliKoR review below!
Top 3 Male EnhancementAffiliate Disclosure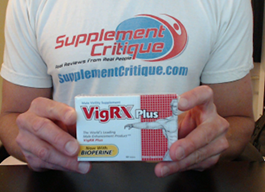 Out of the 100+ male enhancement products Ive tried, Vigrx Plus was the best.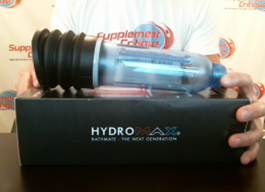 The Bathmate is a proven water-based vacuum pump that can help dramatically increase your size.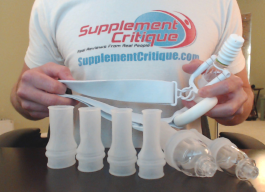 Phallosan Forte is a GREAT option for those looking to grow both length AND girth, permanently.
Honorable Mention/Inexpensive Alternative:Magnum Rings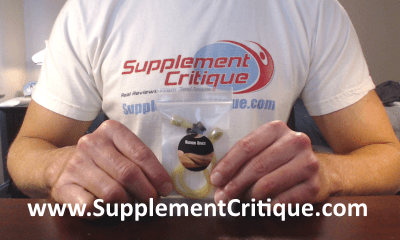 Magnum Rings are a VERY affordable option to getting both girth and length gains, at a fraction of the price of the Bathmate or Phallosan Forte.
Click Here to see our full Magnum Rings review.
How People Found This Review:
and vitalikor dangers, and Why Was Vitalikor Discontinued, and vitalikor customer reviews, and vitalikor test reviews
User Reviews

2.5 out of 5 Stars (2 Reviews)
Have you used this supplement?
From Stud to Dud
By
Jake

,
Nov 1, 2018


In Short:

I would NOT recommend this to a friend.
Here's another one that I wouldn't give any stars if I could figure out a way to zero out that first one. Part of the trouble is the makers know men will take this kind of med whether we really need it or not, and those of us who do need it are likely to try dozens of them to learn which one works best, or at least really works.

Another problem and a major one is that knowing the latter they sneak in unlisted, but very effective ingredients, such as vardenafil, tadalafil, or sildenafil.

These are the active ingredients in Levitra, Cialis, and Viagra respectively. Of course, they work.

If you're like me and consider using a supplement to further enhance the effect of a prescription medication you already take, a supplement with such unlisted ingredients could at the very least send you to the emergency room, at most it could send you to the man who pumps you full of formalin.

For those who don't know, formalin is the 1% formaldehyde solution morticians use as embalming fluid. When experimenting with prescription penis pills and supplements do not combine them!

When the FDA, or FTC, or maybe even the FSIS catches up with the manufacturer, the manufacturer takes the stuff off the market and reformulates it with different ingredients and puts it back on the market.

In my search for effective erection medication and data for this review, I encountered three different lists of ingredients for Vitalikor. Rob gave Vitalikor three and a half stars, which is likely accurate for a man his age taking the particular Vitalikor he took.

He took the one that has Panax ginseng among its ingredients; I did not.

Vitalikor also had two different pills, one formulated to take daily the other 'fast acting' for when the need arises, or more for what you need to rise. Rob's review is probably right as far as it goes.

I took both kinds of Vitalikor. The daily one didn't do much for me as is often the case with men well past their thirties.

The fast acting one worked, worked really well, so well, in fact, I tried more, which didn't work at all. Having experience with both prescription and OTC erection boosters I had taken Levitra.

I decided against using it because while it worked it was difficult to get the timing right for both me and my gal.

On Levitra I would be rocky and ready, but she needed revving up, when she was ready I either still needed stimulation or my rock hard rod had returned to dust. When I took the Vitalikor the first time my initial reaction was, this feels an awful lot like Levitra.

It did last a little longer than Levitra usually did for me. Yep, I was right, the FDA proved I was right.

They forced the manufacturer to take it off the market:. Vitalikor contained BOTH vardenafil and tadalafil, Levitra and Cialis.

That's why it sucked.

I had been intrigued by the ingredients listed on the bottle of Vitalikor as they were not the usual combination of herbal and other preparations usually found in male sex enhancer supplements. Semen ziziphi spinosae, semen allii toberosi, fructus foeniculi, and rhizome dioscoreae among them.

It turns out these are used for everything from peripheral neuropathy to menstrual cramps. Somehow I've never had menstrual cramps.

The lesson in this is that with Vitalikor you can't really expect the contents of the bottle to really contain what the ingredient list says is in the bottle.

Don't buy it, there are better penis erectors out there. Vitalikor also made a cream, about which there are few details, a liquid, and a gel.

The gel often hardened into a muck you couldn't get out of the bottle to save your wanker. Well, let's just stop right there, if they can't get the pills right, what makes anyone think they can get the others right?

My first time it was fine, my erect penis was a steel rod stiff and oozing precum in a little over ten minutes. Yes the Vitalikor worked.

I've already told you why. The next time Vitalikor was a miserable failure, she and I did everything that usually worked, nothing did.

Misery all around. Vitalikor took me from stud to dud.

Don't buy it.

Was this review helpful to you?

---
Works Well
I have used this product on and off for a year and it works very well for a nice sustained erection and even notice if taking it a few time during the same week it helped to increase girth and length a little bit. However it seems the formula is inconsistent or maybe it did not interact with my diet and noticed the note in the review about taking on a empty stomach and would concur.

If you ask me its a little pricey and GNC is out of it quiet often.

Was this review helpful to you?

---
Want To REALLY Get Bigger?

Click Here To See Products That WORK!
Ask A Question
User Questions and Answers
No Questions Have Been Answered For This Article.