Xtra Man Cream Video Review
By:
Rob Miller
Fact Checked On: 3-23-2020
Thinking about trying Xtra Man cream? I've actually used it. Watch my video review here to learn more about my results.
If you would like to read my written Xtra Man cream review, click here.
इस पोस्ट को हिंदी में पढ़ने के लिए यहाँ क्लिक करें
Video Transcription
Hey Guys, Rob here again with Supplement Critique dot com, and in todays review we're going to be talking about a product called Xtra Man Cream.

This is actually one of the most popular creams I have ever come across over the years, and seems to be especially popular in India for some reason.
It's been a real pain in the ass trying to find out where to buy this stuff, I've been literally looking to buy it for the last 6 months or so and I finally found someone that would ship it to the US.
As always, I'm going to talk a bit about the product itself first, but if you'd like to skip ahead to my results you can just click the link in the description box below, it will take you to my website Supplement Critique dot com where you can read all about it.
Of course you can always run a google search and you should find my written review somewhere in the results if you prefer to read all about it.

I actually have my review translated into Hindi as well, which you'll be able to find linked to in my main written review.
So anyways, Xtra Man cream is a REALLY interesting product, in the sense that there is not a ton of information available for it online.
When you google "Xtra Man Cream", you'll see that there's no official website.
There's no "real" reviews, only just a bunch of sites talking about it but of course no one ever used it.
There's conflicting information about what's in it, what it's supposed to do, how much it costs, and where you can even buy it fot that matter.
Since we've finally got a chance to buy it, all of these mysteries are finally revealed.
From the package insert that they included with the package, we can see that Xtra Man is an herbal penis massage cream that's designed to help with harder erections, help to give you a larger and thicker penis, and help to alleviate premature ejaculation issues.
As you can see from the label here, it contains a bunch of all natural ingredients that include herbs like Celatrus Panic U Latus, Cinna momum, Vitex Nigundo, Tribulus Terrestris, and Piper Ny Grum.
Most of these ingredients I've actually never even hear of, but some of them like Tribulus and Ginger are actually very common in all natural herbal enhancement remedies.
I'm not going to go into any great details about how these ingredients work individually, but I do have all of that info in my written review so be sure to check it out there if you're interested.
One of the most common questions I get about Xtra Man Cream is side effects, and whether or not there are any.
I actually did experience a few unpleasant effects myself, which I'll talk about a little later in this review, but by and large creams and gels like this should be safe for you to use.
As with any cream, oil, or gel, some of the most common side effects you might experience include:
Allergic reactions like a rashR
Redness at the application site
Dry or itchy skin
Stinging and or burning sensations.
I always recommend if you're going to use a cream like this that you start off using a REALLY small amount and just put it on a small part of your skin and let it sit there for about 5 – 10 minutes.
Double check with the ingredients list as always to make sure that there is nothing that you are allergic to in the formula as you are not in for a good time applying an allergen to your skin.
Generally speaking if you're going to get any sort of bad reaction from it, you will see it fairly quickly, so rather than just layering this stuff all over your junk you're best bet is to just test out a really small area to see how you respond.
If it extends beyond mild pain or discomfort and becomes extreme, consider going to the ER if necessary and always pay attention to your body's needs, but it doesn't seem like it would get that bad with this one.
Top 3 Male EnhancementAffiliate Disclosure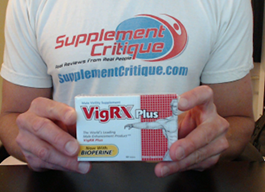 Out of the 100+ male enhancement products Ive tried, Vigrx Plus was the best.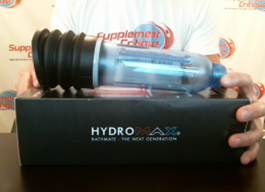 The Bathmate is a proven water-based vacuum pump that can help dramatically increase your size.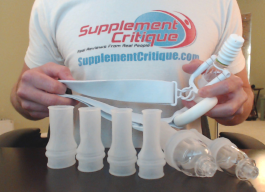 Phallosan Forte is a GREAT option for those looking to grow both length AND girth, permanently.
Honorable Mention/Inexpensive Alternative:Magnum Rings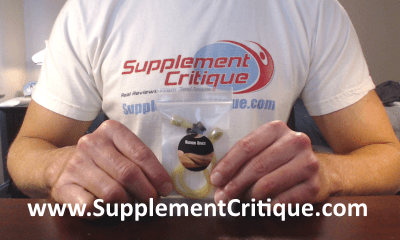 Magnum Rings are a VERY affordable option to getting both girth and length gains, at a fraction of the price of the Bathmate or Phallosan Forte.
Click Here to see our full Magnum Rings review.
Ask A Question
User Questions and Answers
No Questions Have Been Answered For This Article.