You Are Probably Suffering From ED
Fact Checked On: 11-10-2018 By: Rob Miller
Thanks for taking our ED quiz.

Based on your responses, it appears that you may be suffering from erectile dysfunction.

You're probably wondering why you have Erectile Dysfunction, and what you can do about it.

Of course, it's always prudent to visit your physician to be absolutely sure that you have ED, but here are a few of the most common causes.
#1 – A Reduction in Testosterone Levels
One of the most common causes of decreased libido is a reduction in testosterone levels. Right around the age of 30, men start to see a decrease in their overall testosterone levels, at a rate of about 1% per year.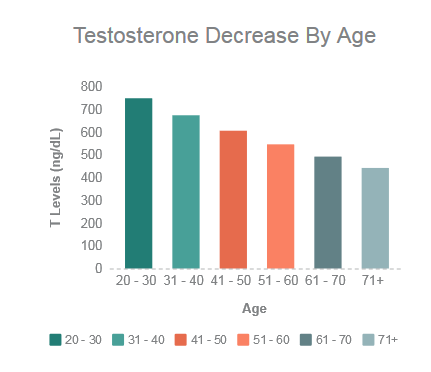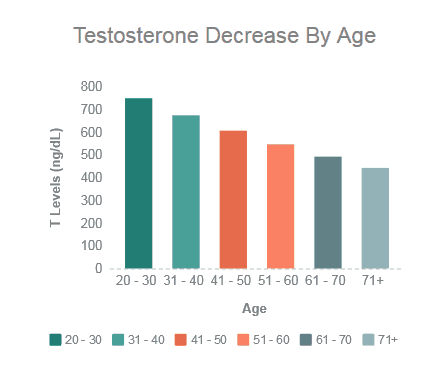 Testosterone levels are directly correlated with sexual function and libido, and the less you have of it, the more severe your symptoms will be.
Reduced testosterone not only affects your libido, but can also cause mood swings, depression, a lack of energy, and much more.
The first thing you should do is visit your doctor to be absolutely sure that you have decreased Testosterone production.
He / She will have you take a blood test which will help to determine that.
There are natural ways to increase your bodies own natural production of testosterone, those of which I have detailed in my free "How To Boost Your Testosterone Naturally" ebook. It's packed with tons of tips on lifestyle choices, the right foods to eat, as well as exercises that have shown to increase testosterone in men.
#2 – An Unhealthy Lifestyle
Your momma said it best when she told you to eat your veggies! A diet heavy in saturated fat and sodium, coupled with a lack of exercise, has been shown to have a noticeable effect on libido. If you are even just a little bit overweight, it can have a huge impact on your libido, and cause erectile dysfunction.
Also, if you drink alcohol in excess, or smoke, this could also be the cause of your ED. Refraining from smoking and limiting alcohol use will have an immediate impact on libido.
#3 – Medications / Drugs
There are certain medications which list erectile dysfunction as one of the chief side effects. These include, but are not limited to diuretics and high blood pressure meds, antidepressants, anti-anxiety, and antiepileptic drugs, antihistamines, muscle relaxants, prostate cancer meds, and chemotherapy drugs.
Other causes include the use of illicit drugs, like cocaine, marijuana, meth, and amphetamines, which for obvious reasons you shouldn't be using anyway.
What Can I Do About It?
There are numerous treatments available for symptoms of erectile dysfunction, both synthetic and all natural.
Erectile Dysfunction Treatments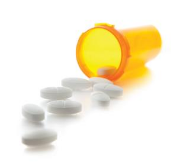 If you visit your doctor and are diagnosed with erectile dysfunction, they will likely write you a prescription for one of the numerous ED pills that are out there.
In addition, like I already pointed out above, most will recommend improving your diet, getting more exercise, and limiting your alcohol and nicotine usage.
Prescription medications like these will help to treat the issue, but they are not a permanent solution. In addition, many of these medications have numerous side effects, some of the most common including facial flushing, headaches, upset stomach, blurred vision, and low blood pressure.
Sometimes the costs outweigh the benefits, but only you and your doctor can determine that.
Natural Supplements That Help With Libido
For those of you who want to skip the prescription medication route, there are natural alternatives. Our team has personally tested dozens of male performance pills, and we've evaluated them based on numerous criteria, including:
Our Own Personal Results
Ingredient Profile
What Others are Saying
Instances of side effects
Cost
Manufacturer reputation
How They Compare to the competition
These supplements use all natural ingredients that have been shown to help men with erectile dysfunction issues, and can be a health alternative to prescription medications that can cause serious side effects.
All of these pills are what are known as "slow acting" male enhancement supplements, which start to work after a few weeks of taking them.
The reason why we choose these over fast acting supplements is that the ones that work within 30 – 45 min. tend to have varying degrees of side effects. Click Here to see our Top 3 Choices.
Summary
Identifying the root cause of your erectile dysfunction is critical, and unless your in you 90's, it is more or less reversible. Whether you choose to go the prescription or all natural route is up to you, but one thing is for sure…an ounce of prevention is worth a pound of cure.
Top 3 Male EnhancementAffiliate Disclosure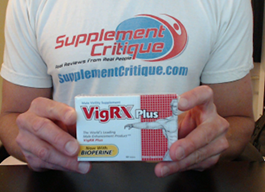 Out of the 100+ male enhancement products Ive tried, Vigrx Plus was the best.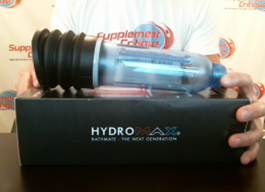 The Bathmate is a proven water-based vacuum pump that can help dramatically increase your size.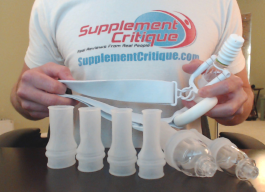 Phallosan Forte is a GREAT option for those looking to grow both length AND girth, permanently.
Honorable Mention/Inexpensive Alternative:Magnum Rings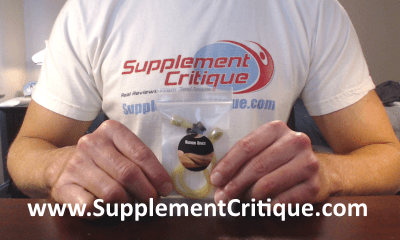 Magnum Rings are a VERY affordable option to getting both girth and length gains, at a fraction of the price of the Bathmate or Phallosan Forte.
Click Here to see our full Magnum Rings review.
Want To REALLY Get Bigger?

Click Here To See Products That WORK!
Ask A Question
User Questions and Answers
---

I do suffer from ED, has a lot to do with PTSD, Marine Corp. I am going to order your Vigrx plus and try it, but how do I stay hard long enough to please her. I have tried Coke on the penis, but then I am stuck with a hard on that last over three hours. I am 60 years old, and wish to go as natural as possible with the wife. I do not want to hurt her, but please her. -Angelo G

VigRx Plus is my number one overall choice, but ProSolution Plus may be a better in your case. It's good for ED, but more specifically, it's been proven to help prevent premature ejaculation so you'll be able to last longer.- Rob
Was this question helpful to you?
3 out of 3 people found this question helpful.
ASK A NEW QUESTION
---

I have tried everything on the market except Cava Forte. I have had four vertebrae in lower back fused when I was 35. I am 68 and want to and have tried pumps and pills and lotions. Help if there is any! -Carl

My top recommendation is VigRx Plus. Give it a try if you haven't already.  You may need to consult your doctor for potential solutions.- Rob
Was this question helpful to you?

ASK A NEW QUESTION