Absolute Nutrition C Block Review
By:
Rob Miller
Fact Checked On: 4-26-2013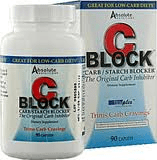 Absolute Nutrition C Block Overview
Whether you're into hardcore bodybuilding or just looking to lose those extra pounds, you know you've got to cut those carbs. But that can be easier said than done. When you limit carbs too much, you start to crave them. Then you binge. And that doesn't do anybody any good. Absolute Nutrition C Block claims to be your solution. By preventing the conversion of carbohydrates into glucose, it allows you to eat moderate amounts of starchy foods without putting on weight.
Absolute Nutrition C Block Ingredients and How They Work
The primary ingredient in C Block is Trim Plex, an extract of the white kidney bean. This contains phaseolus vulgaris which has been clinically tested and shown to prevent carbohydrates from converting into sugar. It works by inhibiting the activity of alpha amylase, the digestive enzyme responsible for the last phase of carbohydrate digestion.

As a result, the carbs are eliminated as waste instead of being stored for energy. Absolute Nutrition C Block also contains chromium and vanadium, which have been shown to help regulate blood sugar levels and possibly lower blood pressure.
While it is recommended that you eat carbs in moderation, taking 2 caplets 15 minutes before meals up to 3 times a day allows you to eat some amount of carbs without the guilt. C Block works with all carbs, but complex carbohydrates like pasta and potatoes seem to get the best results.
Pros and Cons
When deciding on a dietary supplement, it is always helpful to weigh the advantages against the disadvantages.
Pros
Absolute Nutrition C Block

contains no stimulants.
It has no known side effects.
It can be taken with other supplements and fat burners without complication.
Absolute Nutrition offers a 30-day no questions asked money-back guarantee on all their products.
Cons
It is recommended that you eat only moderate amounts of carbohydrates even while taking this product.
Vanadium, in very high doses, may cause liver or kidney damage.
Whether or not carb blockers work is a subject of much debate. There have been studies that show they do and studies that show they don't.
Where to Buy Absolute Nutrition C Block
If you decide to try C Block, you can buy through many online retailers. The Absolute Nutrition website sells a 90-count bottle for $29,50, but a quick search reveals that you can get it for a lot less elsewhere. The lowest we found was $18.16 at Amazon.
Recommendation
If you've been doing everything right but still can't reach your weight loss or fitness goals, you might want to try adding a carb blocker to your daily supplement routine. Since the medical and fitness community is somewhat split on whether or not you'll get results, the only way you'll know for sure is to give it a try. Absolute Nutrition C Block is made with the most popular carb blocking ingredient, is inexpensive, and doesn't have negative side effects. Add in the money-back guarantee, and we think it's a good one to try.
Have You Used Absolute Nutrition C Block? Leave Your Review Below!
Top 3 Fat BurnersAffiliate Disclosure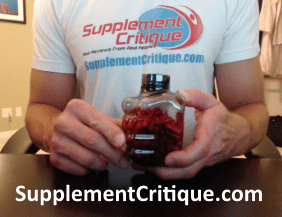 Instant Knockout is actually a new fat burning supplement I just came across, and got great results.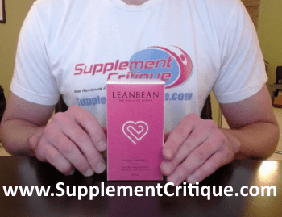 LeanBean Female Fat Burner is the BEST fat burner for women we\'ve ever tested.Read our review here.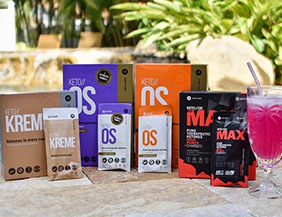 Biohacks your body into instant ketosis to burn fat instead of carbs.

Weight loss, energy, focus, anti-inflammatory, anti-aging.
Ask A Question
User Questions and Answers
No Questions Have Been Answered For This Article.