Advocare Thermoplus Review – Does It Work?
By:
Rob Miller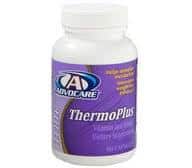 Advocare Thermoplus Overview
If you exercise regularly and eat a healthy diet, you will lose weight, right? Theoretically, this is true.

But what often happens is we lose weight for a little while, then we plateau.

We're practicing the same good habits (for the most part), but the weight just stops coming off.

This is because our metabolisms adjust to the new regimen. It's called "going into starvation mode".

Our bodies know they are getting fewer calories, so they use less energy in order to conserve. And we hit a plateau.

One way to jump start our fat burning mechanisms is to supplement with a fat burner like Advocare Thermoplus.
Advocare Thermoplus Ingredients and How They Work
Unlike many hardcore stimulant fat burners that give you jitters and keep you up at night, Advocare Thermoplus contains natural herbal supplements meant to gently enhance your body's fat burning processes.

The primary ingredient in Thermoplus is sage extract.

With its antioxidant properties, it helps boost energy levels and increase fat oxidation, the way our bodies convert fat cells into energy.

It also works on brain cell receptors to reduce appetite so you eat less without feeling deprived.

A second ingredient is oolong tea extract which releases catechins, the same antioxidants found in black and green teas.

They stimulate metabolism to burn more calories.

Thirdly, Thermoplus contains guarana extract for the proven stimulant and thermogenic effects of caffeine.

It also contains B vitamins niacin and thiamine.
One capsule, taken twice daily 30 minutes before meals, Advocare Thermoplusis said to give you a sustained increase in energy while revving up your metabolism so you can eat less, work out more efficiently, and better burn the calories you take in.
Pros and Cons of Advocare Thermoplus
There's a lot to consider when deciding on a fat burning supplement.
Advantages
Advocare Thermoplus is a safe, botanical supplement that won't cause negative side effects.
The niacin and thiamine in this product are essential B vitamins, though not particularly helpful for weight loss.
Advocare offers a money-back guarantee whether you buy it directly from the company or from an independent distributor.
Disadvantages
Thermoplus doesn't contain any groundbreaking ingredients at the levels needed to produce results.
The Advocare business model is basically MLM which doesn't necessarily mean that the products are no good, but it does make it hard to trust the information you hear about it.
It's difficult to find positive reviewers who have actually used Thermoplus that aren't trying to sell other Advocare products as well.
Where to Buy Advocare Thermoplus
Advocare Thermoplus is available online and through independent distributors.

You can find it on Amazon and Ebay as well as many other online retailers.

Prices range from about $25 to $43 for 90 capsules, which should last about 6 weeks.
Conclusions
Overall, Advocare Thermoplus is a pretty lackluster product in the wide and varied fat burning supplement market.It's ingredients may provide some benefit in terms of energy and appetite suppression, but there really isn't anything groundbreaking to be found here.

That said, the caffeine dose is low, so if you're sensitive to caffeine, but still hoping to find something that works, you might want to give it a try. It's pretty safe and pretty cheap.

If you shop around, you should be able to get it for a small investment.

We all know that different ingredients work for different people.

Maybe Advocare Thermoplus will work for you.
Given the low risk, reasonable price and overall relatively trustworthy, if safe, formula that is full of bits you have probably at the very least familiar with I would say that trying Advocare Thermoplus is worth a shot and has a chance to work for you.
Have You Used Advocare Thermoplus?

Leave Your Review Below!
Top 3 Fat BurnersAffiliate Disclosure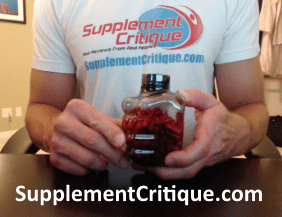 Instant Knockout is actually a new fat burning supplement I just came across, and got great results.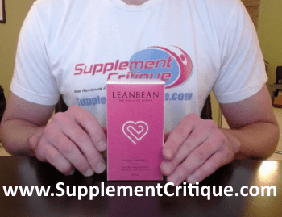 LeanBean Female Fat Burner is the BEST fat burner for women we\'ve ever tested.

Read our review here.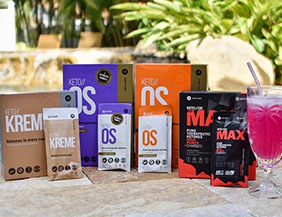 Biohacks your body into instant ketosis to burn fat instead of carbs.

Weight loss, energy, focus, anti-inflammatory, anti-aging.
User Reviews

5.0 out of 5 Stars (1 Reviews)
Have you used this supplement?
Good stuff
I was eating healthy and exercising but stopped losing weight. I switched from coffee in the morning to spark and thermo plus and started to lose weight again and didn't feel sluggish like after a cup of coffee. I feel more energetic and happier. Good stuff.

Was this review helpful to you?
31 out of 31 people found this review helpful.
---
Ask A Question
User Questions and Answers
---

Do this product affects organs inside the body such as heart lungs intestinal movement -Terence

There are no reported side effects with Advocare Thermoplus.- Rob
Was this question helpful to you?
4 out of 4 people found this question helpful.
ASK A NEW QUESTION
---

Can you take a thermoplus before bed -sonja

It does contain caffeine, so it would probably keep you up.- Rob
Was this question helpful to you?
5 out of 6 people found this question helpful.
ASK A NEW QUESTION
---

Do you have to eat before you take the pill or is it safe to skip the meal and take the pill -Tori

The instructions are to take a pill before meals. If you happen to take the pill and skip a meal, you should be fine, though it's possible you might feel a little queasy.- Rob
Was this question helpful to you?
3 out of 3 people found this question helpful.
ASK A NEW QUESTION
---

Does it contain caffeine? -Edith

It contains Guarana, which is a natural source of caffeine.- Rob
Was this question helpful to you?
2 out of 2 people found this question helpful.
ASK A NEW QUESTION
---

So by using thermoplus and slim will I loose weight -Tara

If you exercise, eat a healthy reduced calorie diet, and take Thermoplus, you should lose weight. If you're looking for a stronger fat burner and more energy, go with Instant Knockout.- Rob
Was this question helpful to you?
2 out of 3 people found this question helpful.
ASK A NEW QUESTION