Capsi Extreme Review – Does It Burn the Fat?
By:
Rob Miller
Fact Checked On: 4-24-2020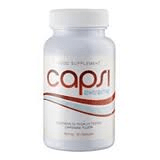 Capsi Extreme Overview
If you're concerned about fitness and your physique, one of the problems with getting older is that your metabolism slows down. Well, there is a thermogenic fat burner that specifically addresses that. Capsi Extreme, made by UK company Healthspark, is one of the chili pepper based fat burners that claims to increase your metabolism. Capsi Extreme uses capsicum, a red pepper extract, to raise your resting metabolism. The result is that you burn more calories, even while doing nothing.
Capsi Extreme Ingredients and How They Work
The main ingredient is a proprietary blend called Capsimax Plus. It includes Capsicum and Bioperine (a black pepper extract) to increase metabolism and energy output, caffeine also to raise metabolism and provide an energy boost, niacin to help extract energy from the carbs you eat, and green tea extract for it's antioxidant and appetite suppressant qualities. While each of these ingredients may provide a benefit to your fat burning efforts, Healthspark doesn't list the quantities, so it is difficult to tell how effective it will be. One ingredient it does quantify is green tea. 40 mg is pretty low. You typically need about 200 mg to be effective.
Use of the product couldn't be more simple. Just take one capsule daily, 30 minutes before your workout. It will give your energy a boost right when you need it most.
Capsi Extreme Pros and Cons
Even when a product looks good at first, it's important to look at both sides of the issue before you buy it.
Advantages of Capsi Extreme
Capsi Extreme

is all-natural.
The addition of green tea may help control cholesterol.
Healthspark offers a no hassle, money back guarantee for all their products.
Capsi Extreme reports a low risk of side effects.
Disadvantages
Capsi Extreme is made in the UK, so shipping charges are a bit steep.
Where to buy Capsi Extreme
Unfortunately for us Americans, Capsi Extreme is made and distributed in the United Kingdom. While it is available in the United States, shipping costs will run you a little more than you're probably used to. Currently, you can get a 30-day supply from Healthspark's website for about $19.50 plus about $15 for shipping. You can also get it from other UK based online supplement stores.Prices vary.
Conclusion
As an all-natural fat burner, you get a few distinct advantages and disadvantages with Capsi Extreme. With it's all natural ingredients, it is much safer than some of the other products on the market. The only ingredient that may cause side effects is caffeine. If you've got a known sensitivity to caffeine, use with caution. On the other hand, Capsi Extreme is kind of a low-functioning fat burner. It works fairly well, but doesn't really pack the punch that some of you are looking for.
When you're choosing fat burning supplements, the field is very wide. There are hard hitting, hardcore products that leave you in a sweaty puddle after a workout. And then there are slow and steady metabolizers that keep you on a pretty even keel throughout most of the day. Capsi Extreme, despite its name, belongs to the second category. If you're looking for super-high voltage energy, this is not your product. If you want something that allows you to feel normal while burning more calories and eating less food, Capsi Extreme could be it.
When it comes it workout supplements, there always seems to be some sort of a trade-off where you have to accept some form of a side effect or something undesirable in exchange for the good results it can provide, and that be just be the case with Capsi Extreme is you don't like stimulant based workout formulas.
Have You Used Capsi Extreme? Leave Your Review Below!
Top 3 Fat BurnersAffiliate Disclosure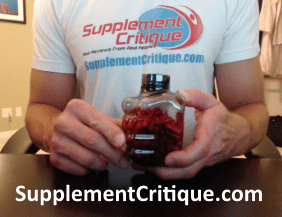 Instant Knockout is actually a new fat burning supplement I just came across, and got great results.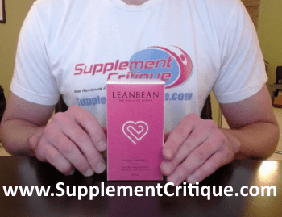 LeanBean Female Fat Burner is the BEST fat burner for women we\'ve ever tested.

Read our review here.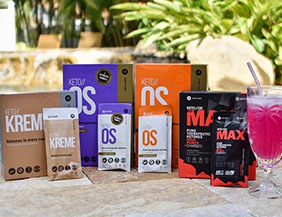 Biohacks your body into instant ketosis to burn fat instead of carbs.

Weight loss, energy, focus, anti-inflammatory, anti-aging.
Ask A Question
User Questions and Answers
No Questions Have Been Answered For This Article.