Force Factor Supplement Real Review
By:
Rob Miller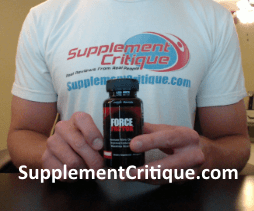 Pre workout supplements have been heavily advertised throughout the internet in recent months, and we had a chance to try out one of the more popular ones called Force Factor. If you have made it to this review, you may have seen our official youtube video review of Force Factor, or come across one of the countless ads you will find on such sites as Yahoo, Weather.com, and Bing. The ads usually contain some massive bodybuilder who looks like some freak of nature, with biceps the size of most human heads. But will this product really give you a massive "pump" in your workouts?
What is Force Factor?
Developed by two Harvard University Rowers (no, not the guys from the Facebook movie), this product has soared in the area of personal nutrition. The main homepage of their site states that they were the best new brand of 2011, as voted by Bodybuilding.com. The primary benefits of using Force Factor include:
Helps to build muscle
Helps to lose weight
Reduces recovery time
Improves health and appearance
Their are a number of well-known celebrities that endorse the product, including Derrick Rose (Chicago Bulls), Vernon Davis (49 er's), and quite randomly, the Greenville Police department in Greenville, Mississippi. The company that makes Force Factor also has a line of other supplements, including the Test X180 line (which includes Alpha, Tempest, Ignite, and Original), as well as a new top of the line testosterone booster called Alpha King.
How Does Force Factor Work – The Science Behind It
Force Factor is a daily supplement that is supposed to release Nitric Oxide. Nitric Oxide is the product of a reaction between a naturally occurring amino acid, L-Arginine, which is present in many of the foods we eat, and the Enzyme catalyst NOS, that helps convert the Arginine to Nitric Oxide.
The nutrients and minerals that are found in Force Factor include calcium, potassium, citrulline, and NAD. Force Factor claims a 2 step process, in which the first step involves a nutrient delivery system, which allows the NO to permeate through the bloodstream. Step 2 involves the nitric oxide reaction itself, which allows a widening of the inner walls of the veins, allowing for increased oxygen and nutrient delivery to the muscles, which is supposed to increase strength and endurance.
This rather complex scientific explanation can really be "dumbed down" into a simple statement: This stuff is supposed to make you ripped, to the point where your veins are popping out of your arms and you look like Ronnie Coleman.
Our Test Results With Force Factor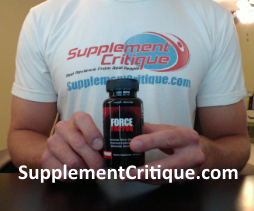 I have actually tried alot of different NO boosting supplements over the past year, and to be quite honest with you, Force Factor was really an exception to most of the others.

Within the first few days of trying it out, I noticed a significant boost in my energy levels, which led to more effective workouts. I could literally feel the blood pumping through my body, and was spending alot more time in the gym than originally thought possible.

After taking it for about 2 weeks, I also noticed (to my suprise) that I was actually getting hornier in the morning. This is in no doubt caused by the increased blood flow, and I there were certainly no complaints from my girlfriend. 🙂
What's Up With The Free Trial?
Well, the good news is, it really is a free trial. Well, it's almost free, you have to pay like $4.99 for the shipping and handling, and then receive the product in a few days. Now for the bad news. 18 Days after you place your order for the trial product, that very same credit card that you used to pay for the shipping and handling is charged. But wait a minute, what gives, I thought this was a free trial!?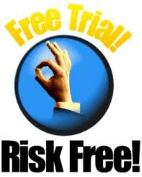 Here is where companies like this get you…They promise you a "Free Trial", not a "Free Sample". Most guys think when they hear "free trial" that they will get the product for free, like a sample. But the word trial means "test out for a little bit and if you like it we will charge you."
So, think about it this way, if you have a 90 day trial of a mattress, if you don't send the mattress back after 90 days your'e gonna get charged for it, right?
Well, this is the same way that Force Factor's free trial system works, and many guys feel kind of pissed off, thinking they have been duped out of their money. The reality of it is, that these companies get away with it because it is deemed as completely legit, mainly because it is hidden in their terms and conditions.
Recommendation
Force Factor could be a decent product, but the sheer amount of bad publicity being generated will not help them in the long run. If you decide to try it out, keep yourself safe and be sure to mark down a cancellation date, save your receipts, and have a copy of their customer service number ready. With any luck, you'll receive your trial of Force Factor within a few days, and really get a chance to use it to see if it can really work for you. Or you could just simply go down to your local GNC and buy a one month supply, and avoid the headache of a auto-rebill nightmare altogether.
Top 3 Pre WorkoutAffiliate Disclosure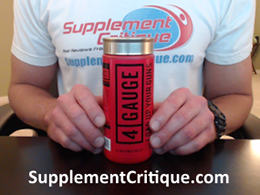 4 Gauge is a brand new pre workout that kicks in FAST and will rev up your workouts.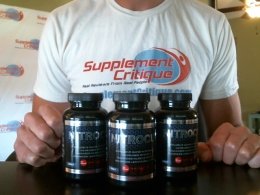 Nitrocut is a VERY effective pre workout supplement for a variety of reasons, see why here.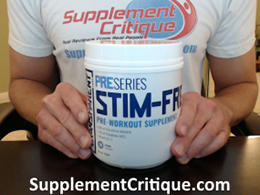 If you're looking for a stim-free pre workout, add Transparent stim-free to your list!
User Reviews

5.0 out of 5 Stars (1 Reviews)
Have you used this supplement?
Force Factor
By
Matt Murphy

,
Dec 15, 2013
I recently tried this product and it really does work. I've recently noticed a lot of people saying it doesn't work but from my experience it actually does. You need to take it as recommended and continue to take it for it foo work a promised. I really like this product and hopefully all the bad reviews will soon be put to rest when others try this product.

Was this review helpful to you?

---
Want To Really Get Ripped?

Click Here To Download My FREE
Ask A Question
User Questions and Answers
No Questions Have Been Answered For This Article.