As a competitive athlete, I'm always looking for something to give me an edge over the competition. In my 30's, I've noticed it's becoming increasingly harder to keep up with the "young" guys in their late teens and 20's, so I research the most effective supplements I can take to keep me on their level. One supplement I came across recently is called Test X180 Ignite. This supplement, which was formulated by the guys over at Force Factor, promises to help "level the playing field" for guys like me and uses breakthroughs in science to do so.
Intrigued, I decided to get a bottle for myself and put it to the test.Below is my official review, which includes detailed information on how it works, the ingredients, potential for side effects, and more.
Note: I'm in the process of personally testing out this supplement. I will post my official review findings at the completion of testing.
Contents
What is TestX 180 Ignite?
Ingredients
TestX 180 Ignite Vs. The Original and Alpha
Side Effects
Customer Reviews
Where To Buy
Pros and Cons
Recommendation
What is Test X180 Ignite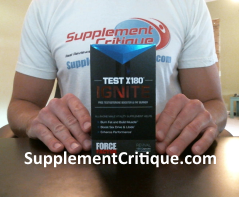 Test X180 Ignite is an all natural dietary supplement that is designed to help burn fat and build muscle, as well as increase sex drive, libido, and performance. It does this through a proprietary blend of ingredients that is broken up into 2 parts. The first part is their Manliness Ignition Matrix, which is comprised of Testofen Fenugreek seed extract, Avena Sativa, Green Tea Leaf extract, and Horny Goat Weed. Most of these ingredients are widely used in a wide variety of performance enhancing supplements, and I can personally attest to their effectiveness.
The second part is the Fat Incineration Complex, which is made up of potent fat fighting ingredients such as white tea extract, Green Coffee Extract, Green Tea leaf extract, and Caffeine for the added energy boost.
Since Text X180 Ignite is a slow acting supplement, best results are generally seen over the course of 1 month or more. As such, it is recommended that you take 2 capsules with breakfast and 2 capsules before working out on your workout days, and 2 capsules with breakfast and 2 capsules with lunch on your "off" days.

A Closer Look at the ingredients in Test X180 Ignite
With both of those blends combined, that's a lot of ingredients crammed in to one supplement.

So, let's take a closer look at each of the ingredients in Test X180 Ignite, including how they perform in a lab and any potential side effects of each.
Testofen Fenugreek – This herb, which can be eaten or steeped into a tea, has been used for generations in the traditional medicine of multiple cultures.

In all those practices, fenugreek was thought to increase vitality and libido in men. And tons of anecdotal evidence has supported this theory.

As it turns out, modern research demonstrates that fenugreek does in fact increase free testosterone.

The fenugreek used here is a high-quality brand, called Testofen, which is standerized to contain 50 percent fenusides (the compound we're really interested in) by weight.
Avena Sativa – Let's cut through the marketing, here: Avena Sativa is really just the fancy name for the common oat.

The same stuff that they make oatmeal and breakfast cereal out of.

Of course, that doesn't mean that oats don't have any benefits.

In fact, oats are used to treat many blood-flow related conditions which is exactly why the common food has found it's way into so many supplements.

According to WebMD, oats could cause sleep disturbances, nausea and nervousness.
Green Tea extract – There are actually two different forms of green tea extract in this supplement, one in each blend.

The first Green Tea extract is standardized to 95 percent polyphenols.

These substances are extremely powerful antioxidants that work to reduce free radical damage, fighting everything from heart disease to cancer.

Honestly, though, I'm not sure what benefit they could possibly lend to this supplement other than looking healthy.

But, their inclusion isn't doing any harm and – although it won't necessarily help your workouts – it will contribute to your overall health. The other form of extract here is standardized for 45 percent of another antioxidants called EGCG.

This substance is widely beneficial but has shown itself to be a powerful fat-burner in test tube studies.
Horny Goat Weed – Another traditional herb that has persisted in use through the years and for good reason.

As it's not-so-subtle name suggests, Horny Goat Weed (more correctly called Epidemium) is a time-tested libido booster that has been shown to increase testosterone in animal studies.
White Tea extract – Many people don't realize it, but white tea and green tea come from the same plant; The only difference is the way it's processed.

White tea is virtually unprocessed and is simply picked and dried before being shipped off.

In contrast to other varieties, white tea is generally made by the young leaves and buds as well.

This preserves many of the naturally occurring substances in the leaves that get destroyed in green, black and oolong teas.

White tea has actually been shown to be more effective than green tea at destroying fat cells by both increasing fat metabolism and shrinking already existing fat cells.
Caffeine – You know what caffeine does; it's everybody's favorite stimulant.

It's also notable that caffeine can act as an appetite suppressant.
Green Coffee extract – Within the past few years, this previously unheard of substance has rocketed to popularity after being hailed by Dr. Oz as a magic bullet for fat loss.

While green coffee is almost identical to standard coffee, it has a much higher concentration of chlorogenic acid – which makes a world of difference.

This substance has been studied for its fat-reducing benefits and shows some real potential.

Some experts caution, though, that the benefits of green coffee extract have by over-inflated and much of the research has been funded by industrial producers of green coffee extract.
Helpful Article: 63 Foods That Boost Testosterone Naturally
Differences Between Test X180 Original, Ignite, and Alpha
There are a few keen differences between the original Test X180 and their new Ignite version. For one, they've introduced a number of new ingredients that the original lacked, making for an overall improved supplement. They've also eliminated many of the ingredients from their original version, including Ginseng and Tribulus Terrestris. The addition of caffeine, also missing from the original version, is definitely going to give you the added boost your looking for.


Seeing that it is a new and improved formula, the price for Test X180 Ignite is a bit more expensive, coming in at around $80 per bottle. As with the original, they are both still available in GNC and on Amazon.
What About Test X180 Alpha?
Along with the other versions of the Test X180 formula, Force Factor also produces a supplement called Alpha.The primary difference between Ignite and Alpha is that Ignite, as the name suggests, contains ingredients designed to give your metabolism an extra boost.

Specifically, Ignite contains caffeine and other fat burners that as missing from the Alpha formula.

It's also worth noting that Alpha is much more expensive, costing around $140 for one bottle containing 120 pills
Just to sum things up, it you're looking to burn some fat, Ignite is probably your best bet.If your focus is gaining strength and muscle mass, though, you should look in to Alpha instead.

Any Adverse Reactions or Side Effects
As with any supplement, there is always the risk for side effects or adverse reactions, and Test X180 Ignite is no exception. However, in our research as well as personal testing, other than the occasional trouble falling asleep (likely from the caffeine), there were few side effects reported. That being said, some men reported developing acne on their body and face. Users also reported extreme moodswings.

Again, though, these side effects are fairly rare and I personally didn't experience them.

Just to be on the safe-side, it would be best to stick with the manufacturers recommendation.

To avoid any sleep problems, though, I recommend taking Test X180 Ignite as early in the day as possible.

Customer Reviews
Scanning reviews from across the internet brings in mixed results, as you might expect.

While some men claim that they have seen positive effects to their performance (both athletic and sexual) others felt little-to-no change.

In all fairness, though, this is to be expected with many supplements.

The way that a specific substance is going to affect you varies from individual to individual.
You may also be interested to know that many of the negative reviews about Test X180 Ignite were actually about the company and not the product.

Specifically, some customers reported difficulty in getting themselves off the auto-refill program.

This problem can be avoided, however, by simply buying the product elsewhere and/or not enrolling in the program.
Looking To

REALLY

Get Ripped?
Click Here to download my FREE "How To Get Ripped Quickly" eBook!!
Where To Buy Test X 180 Ignite
As mentioned earlier in this review, you can buy Test X180 both conveniently on their official website, or if you don't feel like waiting for it to ship you can head down to your local GNC and pick up a bottle. I spoke with one of the reps at the GNC store, and he said that the vast majority of guys that come in on a regular basis were pretty happy with their results.
Alternatively, you can find it cheap on Amazon for as little as $46, plus the cost of shipping.
Our Test Results
Pro's
Boosts Energy
Shortens recovery time
Potent muscle builder
Easy to take, small capsules
Safe and effective formula
Great results from majority of users
Produced by a reputable company
Con's
Not intended for women
A bit on the expensive side at an average price of $80 a bottle
Some men have reported side effects like Acne (which would be typical of increased hormones)
Recommendation
I have personally used many of the products that are made by Force Factor, and can attest to their potential for great results. One thing is for sure, these guys KNOW supplements, and Test X180 Ignite is no exception. If you're looking for something that can not only help bring back the vitality you once had in your 20's, but also act as a potent fat burner and lean muscle builder, then I personally think this supplement may be right for you. Stay tuned for our official test results in the coming weeks.
Based on the strong and reputable track record of Force Factor not only in myself but in a large number of satisfied customers across the world, I can only expect the best out of Test X180 Ignite and cannot wait to test it out for myself.
There are some brands that have consistency in the products that they churn out and time after time are able to create something unique and effective, and Force Factor is one of them.
Have You Used Test x180 Ignite? Leave Your Review Below!
Top 3 Testosterone BoostersAffiliate Disclosure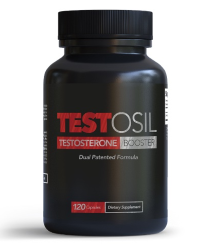 Testosil is the most effective testosterone boosting supplement on the market that I've tested.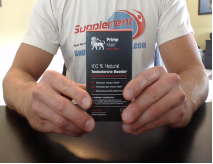 Prime Male is another very effective testosterone booster that uses clinically proven ingredients.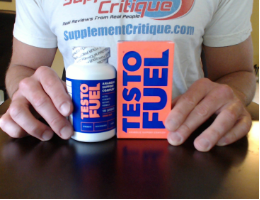 Testofuel is a VERY popular testosterone booster that contains ingredients to help older men.
User Reviews

3.1 out of 5 Stars (7 Reviews)
Have you used this supplement?
scam
By
George Sweat

,
Apr 12, 2016
When I got the free bottle it said I had 18 days to cancel but on the night of the seventeenth day they charged my account and when I called on the eighteenth day the first Rep hung up on me the second was very rude and the manager did nothing. When I actually took the product I had an allergic reaction to it and sent me to the hospital. I wouldn't recommend anyone doing business with force factor

Was this review helpful to you?
70 out of 80 people found this review helpful.
---
x180 ignite
By
Thomas Williamson

,
Feb 15, 2015
Garbage and just another scam. It's just a bunch of caffeine and makes you feel jittery..no extra energy

Was this review helpful to you?
72 out of 90 people found this review helpful.
---
By
Mike Henry

,
Jun 16, 2016
I take this testx180ignite on days I lift. 2 in the morning and 2 right before working out. I am lifting more and heavier weights with it. I'm 60 years old and 4reps of 70lbs on my 3rd set. Also 50lbs on incline bench 4 times on my 3rd set. It makes a difference

Was this review helpful to you?
29 out of 36 people found this review helpful.
---
x-180 ignite
I dont know what these guys are talking about but it helped me tremendously!

Was this review helpful to you?
40 out of 60 people found this review helpful.
---
No Complants
I recently traveled to the USA for a holiday, and instead of packing my test booster I already had I thought I would just get some when I arrived, of all the choices I looked at X180 ignite was the one I chose, lets just say that I have been more than happy with the results and did not leave the leftovers in the bin I am still using it and would recommend it, I am a personal trainer and group fitness instructor so I think it is helping with each workout.

Was this review helpful to you?
35 out of 50 people found this review helpful.
---
Check Out My Top Choice For T Boosters - Testofuel

Click Here To Read My Review
Ask A Question
User Questions and Answers
---

Can I only take 2 capsules per day? Or should I really take 4? I have the sample pack that comes with 8 pills -Joseph

If you want to get the full benefits then I would suggest taking all 4. However, if you're concerned about side effects or something then I would say it's fine to reduce the dosage to 2 capsules per day.- Rob
Was this question helpful to you?
12 out of 12 people found this question helpful.
ASK A NEW QUESTION
---

I had a widow maker heart attack about 4 years ago I am on heart medicine (Plavix) and high blood pressure medicine (Metroprolol, Lisinipril, Atrostatin) is this safe to take with these medications? I am very interested in Test x180 Ignite please respond thank you -Charlie

With your condition and your medications, you should discuss any possible supplements you're thinking of taking with your doctor.- Rob
Was this question helpful to you?
17 out of 24 people found this question helpful.
ASK A NEW QUESTION
---

What is the max age recommended for this supplement? -Peet

There is no maximum age restriction. Anyone over 18 can take it.- Rob
Was this question helpful to you?
15 out of 21 people found this question helpful.
ASK A NEW QUESTION
---

How many do you take a day? -David

On workout Days: Take 1 capsule with breakfast and 1 capsule 30 minutes before your workout. On non-Workout Days: Take 1 capsule with breakfast and 1 capsule with lunch.- Rob
Was this question helpful to you?
5 out of 5 people found this question helpful.
ASK A NEW QUESTION
---

Does test ignite 180 cause high blood pressure? -Casey

Some of the ingredients can cause high blood pressure.  It's definitely a good idea to check with your doctor before taking it.- Rob
Was this question helpful to you?
5 out of 5 people found this question helpful.
ASK A NEW QUESTION