Performix Super T Review – Is It Worth It?
By:
Rob Miller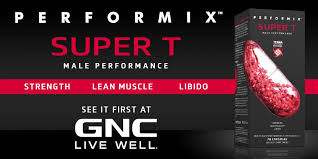 Performix Super T Overview
There's no question that once you're about 35 or so, boosting testosterone levels can yield great benefits in several areas of your life and well being.

As men, our T levels affect just about everything – our weight, our muscle-to-fat ratio, our mood, our energy, our sex drive, our erections – like I said, just about everything.

We have tons of the stuff when we're 20, but as time goes by, nature takes its course, and we have less and less each year.

It's usually not serious enough for testosterone replacement therapy (TRT), but we still want something to help.
Performix Super T is a natural testosterone booster available at GNC.

It combines what they call 10 cutting edge ingredients to create a formula that supports healthy free and total testosterone levels so you can be at your best in all those areas testosterone effects.

The first things that jumps out is the price.

Performix Super T retails at $150, so as we conducted our research, we kept in mind that this product has set a pretty high bar for itself.
Performix Super T Ingredients and How They Work
The Performix Super T formula starts out with a complex the vitamins and minerals important to your body in general as well as the testosterone production process: Vitamin D-3, Vitamin B6, and Zinc.
After that, it's a mix of well known and repurposed testosterone boosting components that make up the Performix Super T Male Performance Matrix:
Furosap Fenugreek Extract which contains a high concentration of protodioscin used to encourage the body to produce increased testosterone.
Testafuranol Extract (Tribulus) which contains a high concentration of saponins to support healthy testosterone levels.
Maca Root Extract which is a powerful herbal aphrodisiac.
Epimedium Brevicornum Extract which can help improve blood flow for better erections.
Eurycoma Longifolia Extract which increases free testosterone by minimizing Sex Hormone Binding Globulin (SHBG).
Bioperine which increases the bio-availability and absorption rate of the rest of the ingredients.
Instructions are to take one capsule with breakfast, one with lunch, and one with dinner, making sure not to take more than 3 per day.Performix Super T uses "Terra Intelligent Dosing" technology to ensure the controlled release of the key ingredients.
Performix Super T Pros and Cons
We like to look at both sides of a product before coming to a conclusion about whether or not to recommend it.
Advantages of Performix Super T
The ingredients are all natural.
Disadvantages of Performix Super T
There are no clinical studies to support the benefits.
There are no Performix Super T reviews from customers except a few odd and unintelligible ones at bodybuilding.com.
It's very expensive.
The formula isn't very impressive.
Where to Buy
You can purchase Performix Super T online or at GNC.

The list price for a bottle that'll last you only 26 days is $159.99. I've seen it available for as little as $115.99 at Bodybuilding.com.
Conclusion
Performix Super Tcosts way too much for what it is – a mediocre, run-of-the-mill testosterone booster.Look for a quality supplement using D Aspartic Acid, the only proven testosterone boosting ingredient.

You can find a good one at about half the price.
Have You Used Performix Super T?

Leave Your Review Below!
Top 3 Testosterone BoostersAffiliate Disclosure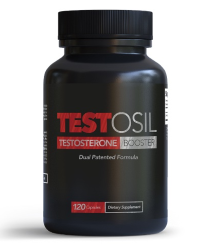 Testosil is the most effective testosterone boosting supplement on the market that I've tested.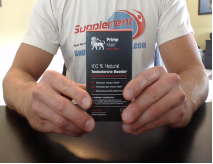 Prime Male is another very effective testosterone booster that uses clinically proven ingredients.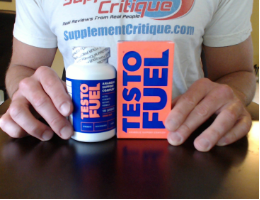 Testofuel is a VERY popular testosterone booster that contains ingredients to help older men.
User Reviews

2.3 out of 5 Stars (4 Reviews)
Have you used this supplement?
Super t effects
Super t hurt my Liver a lot. I was only taking 1 pill a day and after a couple days I had constant major pains. I was told by a bodybuild friend it was common and not to take testo pills. If I took 3 pills a day as recommended then I would surely have been doubled over in pain all the time. The pills did give me a boost in energy but not worth the side effect.

Was this review helpful to you?
8 out of 11 people found this review helpful.
---
Super T
I started taking this product over a year ago for about 4 months. I originally bought this product for a lifting enhancement not for sexual exploitation. I have to say, I started lifting more than I ever could. I would rate this 3 stars because it was expensive.

Was this review helpful to you?
5 out of 5 people found this review helpful.
---
Good
I have taken it on several occasions during my workouts I have notice a slight jump in energy and my muscle did get hard. I only used for a month though.As for my T cell because of my age of 50 they have decline and I notice a more hard response when it came to sexual activity.

Was this review helpful to you?
4 out of 6 people found this review helpful.
---
Scott ramey's Review
By
Scott ramey

,
Jul 8, 2016
I used as directed for the month. Super T is undoubtedly the biggest, most expensive scam on the market today.

Was this review helpful to you?
1 out of 1 people found this review helpful.
---
Check Out My Top Choice For T Boosters - Testofuel

Click Here To Read My Review
Ask A Question
User Questions and Answers
---

Hi please I need some help with question. Can I use the super t performix with my proteins ( nitro tech) thank you for the answer -Xavier

Yes, it's perfectly safe and effective to take a testosterone booster with protein and creatine.- Rob
Was this question helpful to you?
5 out of 7 people found this question helpful.
ASK A NEW QUESTION
---

do you cycle on and off super T ? -eric

You don't technically have to cycle it, but I usually like to take a week or two off every month or two with any supplement. Just to start again with a clean slate.- Rob
Was this question helpful to you?
7 out of 11 people found this question helpful.
ASK A NEW QUESTION