Volume Pills Review – Do They Increase Semen Volume?
Rob Miller | February 7, 2018
---
Product Reviewed:
Volume Pills
|
OUT OF 5 | Review by:
Rob Miller
|
---
Home » Male Enhancement » Volume Pills Review – Do They Increase Semen Volume?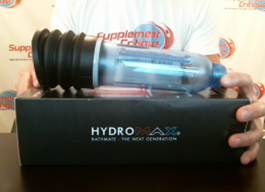 The Bathmate is a proven water-based vacuum pump that can help dramatically increase your size.
Contents
Volume Pills Ingredients and How They Work
User Reviews
My Personal Results
Volume Pills Pros and Cons
Where To Buy
Conclusion
Note:  This is just a review.

Click Here to visit the official Volume Pills website.


Volume Pills are for men who want to increase the amount and improve the quality of the semen they ejaculate.

The website is pretty unprofessional and devoted to making you believe that you can "finish like a porn star".

It explains that you can increase your ejaculate by 500% and as a result you'll see bigger erections, massively explosive orgasms, and you're partner will be duly impressed.

It also says that women are subconsciously attracted to a man who ejaculates a big load because women are programmed to be attracted to the most fertile man around.


The website indicates that Volume Pills are doctor recommended and clinically tested.

There are pictures and quotes from the doctors, but the clinical tests are not specified.

The doctor testimonials are from a Doctor of Psychology and a Marriage and Family Counselor, so that leaves us a little puzzled as to their qualifications in determining whether or not a supplement will increase semen volume.


Volume Pills Ingredients and How They Work
The Volume Pills website does have an ingredients list and provides a bit of explanation as to how they each work:
Solidin increases sexual desire and enhances pleasurable feelings.


Xi Lan Rou Gui and Hong Hua Fen get more blood flowing to the penis to make erection harder and bigger.


Ku Gua elevates testosterone production.


4,5,7-Trihydroxyflavone and Embilica Officinalis supports the health of sexual organs.


San Guo Mu helps regulate blood pressure and heart rate to help you maintain pace and control during sexual activity.


Dong Chong Xia Cao increases testosterone production and sexual desire.


Zinc Oxide and Ling Zhi to support sexual energy and stamina.


Xian Mai works as an aphrodisiac.


Tian Men Dong aids men suffering with erectile dysfunction.


Drilizen helps with both blood flow and testosterone production.


Fucus Vesiculosus supports a healthy metabolism.


Volume Pills are a daily supplement.

Take one pill twice a day, once in the morning and once at night.


User Reviews
While there are literally 100's of Volume Pills reviews posted online, most of them are not credible.

They are written by people who have never used it, and I can tell that because most of them don't describe how it works accurately.


There was one apparently REAL review that I came across on youtube, check it out here:
Most of that video is mainly an advertisement for the product, but he does touch on a few key points that lends credibility to the review.


My Personal Results
I've used Volume Pills a REALLY long time ago, probably about 5 years back at this point.


From what I recall, they did seem to give me an overall increase in semen volume.


I wasn't measuring it or anything, but there was a noticeable difference.


One thing that definitely seemed to happen was I was having REALLY powerful orgasm, much more powerful than they were before.


Was this a result of the Volume Pills?


Well I was also taking it with one of my top rated supplements called Vigrx Plus, so my guess is it was the combo of the 2.
I've tested a handful of these types of pills in the past, and so far this one was the most effective in terms of results and increasing loads.


Volume Pills Pros and Cons
Advantages of Volume Pills
The ingredients are all natural.


There is a money back guarantee.
Shipping is discreet.


Positive customer reviews throughout the web.


Disadvantages of Volume Pills
It's pretty expensive.
It's not sold in stores.


Where to Buy
Volume Pills are available through their official website.

One 60-count bottle, which should last a month, costs $65.  Discounts are available when you buy several months worth at a time.If you buy for the entire year at once, you'll only pay $29 per bottle and you'll get free gifts with your p There is a 60 day money back guarantee.


Conclusion
The bottom line?

Volume Pills work, but only if your looking for increased semen volume and more powerful orgasms.

If you're looking for something to help with lasting power, stamina, and overall libido then I would recommend checking out Vigrx Plus instead.


However, the Volume Pills formula truly does work, and you'll start seeing results in no time.
Have You Used Volume Pills? Leave Your Review Below!


Our #1 Choice For Male Enhancement – Vigrx Plus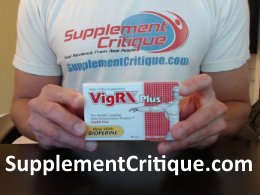 We have personally tested over 100 different male enhancement supplements, and Vigrx Plus stands out as the most effective in terms of results and customer reviews.

Not only is Vigrx Plus designed to help boost overall stamina and libido, but it's also the only product in its category to be clinically studied and PROVEN to work.


Click Here to read more about my specific results with Vigrx Plus
How People Found This Review:
and volume pills review, and volume pills reviews
User Reviews
Fantastic
Have been using volume pills for about 3 months.Previous my ejaculation was watery and just dripped out.

Now ejaculate volume has increased at least by 5X or more, it is thick and creamy and it shoots out several feet.I am 70 years old.

This product makes me feel like a porn star.

Was this review helpful to you?
7 out of 10 people found this review helpful.
---
Want To REALLY Get Bigger?

Click Here To See Products That WORK!
Ask A Question
User Questions and Answers
---
I just compared the ingredients of Volume Pills and Senemax and they are quite different but from what I can see no one ingredient is in both pills so that should indeed be safe and compliment each other. So is it safe to use Volume Pills and Senemax at the same time? Do both pills compliment each other? If so I might be taking both Volume Pills and Senemax but now I am wondering if I can use VigRX Plus together with Volume Pills and Senemax. All three combined? VigRX Plus does have some really nice effects that would also be nice to receive. o my question is Can I use VigRX Plus together with Volume Pills and Senemax. (is it safe to do so??) or am I over doing it this way with the ingredients? And IF I do this can I swallow 3 pills in the morning and evening? or show I begin with half a pill of each in the morning and evening? And what side effects might I experience? -David
It is safe to use them both at the same time. You may want to start with half doses of each, just to make sure if there do happen to be any side effects, they'll be mild.- Rob
Was this question helpful to you?
5

out of 6 people found this question helpful.
---
Any effect when taking volume pill and vigrx plus (www.VigrxPlus.com) at the same time? -Binh
No, and as a matter of fact I recommend it.- Rob
Was this question helpful to you?
3

out of 3 people found this question helpful.
---
Do you now, it is allowed to use volume pills in the same time with vigrx plus? -Cristian
It shouldn't be a problem. You may want to take half doses of each at first, then move up to full doses after a few days, just to ensure that if there are any side effects, they are mild.- Rob
Was this question helpful to you?
4

out of 5 people found this question helpful.
---
Can volume pills give your future kids birth defects? Thanks. -Anonymous
In general, supplements don't go through clinical testing so there's no definitive evidence either way, but there's been no indication that any of the ingredients would have this effect.- Rob
Was this question helpful to you?

---
Where can you buy volume pills in Miami florida? -Gordon
They don't sell it in stores, you'll have to order from their official site.  Here's a link:   https://www.volumepills.com/ct/134391- Rob
Was this question helpful to you?
2

out of 4 people found this question helpful.
---