Volume Pills Review – Do They Increase Semen Volume?
By:
Rob Miller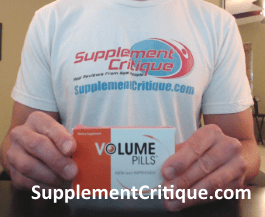 Contents
Volume Pills Ingredients and How They Work
Potential Side Effects
User Reviews
My Personal Results
Volume Pills Vs. Semenax
Frequently Asked Questions
Volume Pills Pros and Cons
Where To Buy
Conclusion
Note: This is just a review. Click Here to visit the official Volume Pills website.
Volume Pills are for men who want to increase the amount and improve the quality of the semen they ejaculate. The website is pretty unprofessional and devoted to making you believe that you can "finish like a porn star." It explains that you can increase your ejaculate by 500% and as a result you'll see bigger erections, massively explosive orgasms, and you're partner will be duly impressed. It also says that women are subconsciously attracted to a man who ejaculates a big load because women are programmed to be attracted to the most fertile man around.

The website indicates that Volume Pillsare doctor recommended and clinically tested. There are pictures and quotes from the doctors, but the clinical tests are not specified. The doctor testimonials are from a Doctor of Psychology and a Marriage and Family Counselor, so that leaves us a little puzzled as to their qualifications in determining whether or not a supplement will increase semen volume.

So let's get to the bottom of this.
The Ingredients In Volume Pills
The Volume Pills website does have an ingredients list and provides a bit of explanation as to how they each work:
Solidin increases sexual desire and enhances pleasurable feelings.
Xi Lan Rou Gui and Hong Hua Fen get more blood flowing to the penis to make erection harder and bigger.
Ku Gua elevates testosterone production.
4,5,7-Trihydroxyflavone and Embilica Officinalis supports the health of sexual organs.
San Guo Mu helps regulate blood pressure and heart rate to help you maintain pace and control during sexual activity.
Dong Chong Xia Cao increases testosterone production and sexual desire.
Zinc Oxide and Ling Zhi to support sexual energy and stamina.
Xian Mai works as an aphrodisiac.
Tian Men Dong aids men suffering with erectile dysfunction.
Drilizen helps with both blood flow and testosterone production.
Fucus Vesiculosus supports a healthy metabolism.
Volume Pillsare a daily supplement. Take one pill twice a day, once in the morning and once at night.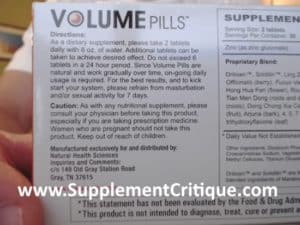 What Are The Side Effects
The two leading ingredients in Volume Pills are Drilizen and Solidilin.

Yep, you'll definitely recognize this duo if you've been around the block with male enhancement supplements.

Both of these all-natural ingredients make up the back-bone(r) of many products on the market. 😉
According to researchers at Volume Pills, "The basic function of Drilizen is to increase the release of nitric oxide, which promotes the dilation of blood vessels.

Faster flowing blood means bigger erections that last longer." Source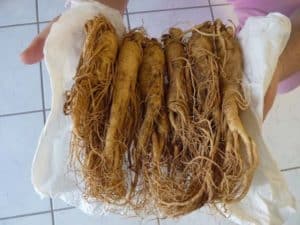 Where Drilizen delivers in the physical department, Solidilin brings it home psychologically.

I mean, we're talking dopamine synthesizing. "One of the substances that make up Solidilin was found to dramatically improve sexual motivation and quality." Source
If you're tracking, that's a 1-2-3 punch.

These two ingredients alone give you the physical, mental, and emotional wherewithal to get down and dirty with some A+ sex, my friends.
Right, but what about the side effects?

Well, the truth is not a whole lot of info can be found regarding the side effects of the formula (unless you consider increased sex drive and performance to be side effects, which I'd take any day).

I did find these potential (and perhaps unsubstantiated) side effects while searching the interwebs:
Dizziness
Headaches
Momentary loss of consciousness
Seizures
Heart attack
Here's my take on it. . .

When I tried Volume Pills I didn't notice any side effects, which is likely the norm.

But again, I'm just one person and your mileage may vary.
User Reviews
While there are literally 100's of Volume Pills reviews posted online, most of them are not credible. They are written by people who have never used it, and I can tell that because most of them don't describe how it works accurately.
There was one apparently REAL review that I came across on YouTube, and you can check it out down in the FAQ section of this review.
My Personal Results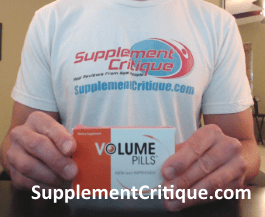 I've used Volume Pills a REALLY long time ago, probably about 5 years back at this point.
In the first week, I didn't notice a thing.
Then right around the 2 – 3 week mark is when things REALLY seemed to take off.
Even though I wasn't measuring (not even sure how I would do that), I would say REALISTICALLY I was pumping out twice the volume of sperm than I normally was.
Another thing that seemed to happen was I was having REALLY powerful orgasm, much more powerful than they were before.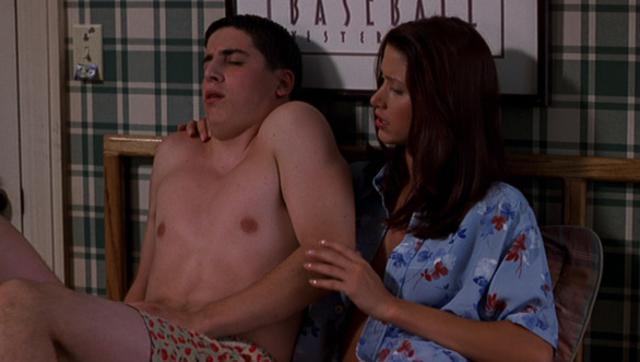 Was this a result of the Volume Pills?
Well I was also taking it with one of my top rated supplements called Vigrx Plus, so my guess is it was the combo of the 2.
I've tested a handful of these types of pills in the past, and so far this one was the most effective in terms of results and increasing loads.
Volume Pills Vs. Semenax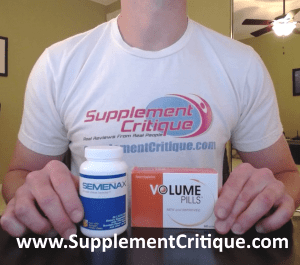 I've tried both of these products, and they both work.

Here's an in-depth Semenax review that I wrote.
For starters, they're both made by the same company (Leading Edge Health).
Leading Edge also makes a wide variety of other supplements, including Vigrx Plus and Prosolution.
I've tried nearly ALL of the products made by Leading Edge, and nearly all of them work great.
Ingredients Differences
Volume Pills and Semenax have similar ingredients, but only Volume Pills contains Drilizen and Solidilin.
The main ingredients in Semenax are:
Swedish Flower Pollen is used as a natural aid for an enlarged prostate.
L-Arginine has been shown to as much as double semen volume.

It also improves erections size and hardness.
L-Lysine and Zinc help increase sperm and testosterone production.
Epimedium Sagittatum increases libido and erection quality.
L-Carnitine improves semen quality with increased sperm concentration.
Catuaba Bark and Maca are powerful herbal aphrodisiacs.
Pumpkin Seed supports prostate health.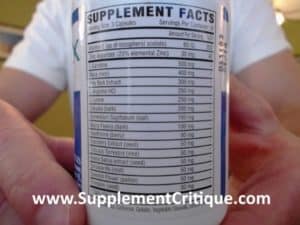 And here's a nifty chart to compare and contrast the main ingredients of Volume Pills and Semenax side-by-side. . .
In my opinion, I prefer Volume Pills over Semenax.

However, I did take Volume Pills for 3 straight months, while only taking Semenax for one month (even though it suggests you take it three times daily for 60-90 days for best results).

So my Semenax results might have been slightly skewed.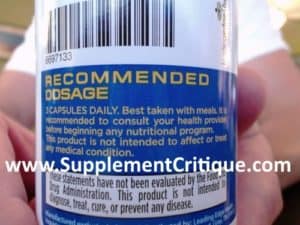 Price Differences
Here's the thing though. . . Volume Pills are cheaper.

You can get them for $32 per box, while you'll be shelling out closer to $60 for Semenax.
Both products offer a solid money-back guarantee, with a slight edge going to Volume Pills (67 day guarantee with Volume Pills, and a 60 day guarantee with Semenax).

If you don't LOVE the results, you get your money back. . .

Both products contain high-quality ingredients, and both companies offer discreet shipping.
At the end of the day though, Volume Pills gets my money.
You can also look into these similar semen increasing products: Maxload and Forta Xpload.
They definitely do not beat out Volume Pills in my opinion, but they're options.
Volume Pills FAQ
Do Volume Pills really work?
Short answer: Yes.
Long answer: Yeeeessssssss
Here is an interesting article on the perceived value of increased semen loads.

And you can read about my personal experience with Volume Pills below.

But in a nutshell, I noticed I was having powerful orgasms and a pretty big improvement in semen volume.
Was it to the tune of a 500% increaselike the company claims? Probably not.

I mean, I wasn't exactly going around with a measuring cup.

But anywho, it worked for me in pulling ahead of the average semen output, so maybe it'll work for you.


You know what they say. . . shoot for the moon and you just might land on the stars.
But it's important to remember, Volume Pills is only intended to increase the volume of ejaculate, not quality or quantity of sperm.

So if you're looking to knock up the ol' lady, this is not the product for you.
How do I take it?
Take Volume Pills twice daily, in the morning and night, and with a meal and a tall glass of water. Do not exceed 6 tablets in 24 hours.

It is a daily supplement, so get in the habit of consistently taking the pills day in and day out.
Oh, and it's important to know that any funny business is prohibited during the first week of taking Volume Pills. Don't shoot the messenger.

It says right on the label, "For best results, and to kickstart your system, please refrain from masturbation and/or sexual activity for 7 days." Take a deep breath.

You can do this.
How long do they take to start working?
There's a bit of a loading period, so patience is a virtue.
But this guy saw "gains" in as little as 2 weeks. . . and by month 2 he was shooting some real results.

Check out this video, which is mostly advertising, but has some decent review thoughts:
[youtube https://www.youtube.com/watch?v=YAJP8q5omBA?rel=0]
Will Volume Pills help me get my wife pregnant?
Short answer: No.
Long answer: Nooooooooooo.
Increase in semen volume does not equal increase in your overall sperm count and to some that will be amazing news and to others, sorry to disappoint you.
Sorry guys, but again, Volume Pills are just that — a way to increase the volume of your semen. They don't increase your lady's chances of becoming preggers.
Is it safe to take if I have a medical condition?
The Volume Pills website really plays up the all-natural formula, but they do not state any warning about the possible dangers of taking it with underlying conditions.

So it wouldn't hurt to seek expert advice on this.
Volume Pills Pros and Cons
Advantages of Volume Pills
The ingredients are all natural.
There is a money back guarantee.
Shipping is discreet.
Positive customer reviews throughout the web.
Disadvantages of Volume Pills
It's not super cheap.
It's not sold in stores.
No sex for 7 Days when starting. 🙁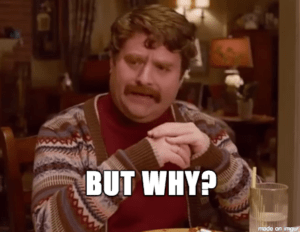 Where to Buy
Volume Pills are available through their official website. One 60-count bottle, which should last a month, costs $65. Discounts are available when you buy several months worth at a time. If you buy for the entire year at once, you'll only pay $29 per bottle and you'll get free gifts with your purchase. There is a 60 day money back guarantee.
Conclusion
The bottom line? Volume Pills work, but only if your looking for increased semen volume and more powerful orgasms. If you're looking for something to help with lasting power, stamina, and overall libido then I would recommend checking out Vigrx Plus instead.
However, the Volume Pills formula truly does work, and you'll start seeing results in no time.
Whether or not it will work for you, I cannot say with 100% certainty but I will say that based on my own experience I would be pretty surprised if it did not.
Have You Used Volume Pills? Leave Your Review Below!
Top 3 Male EnhancementAffiliate Disclosure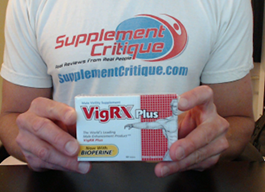 Out of the 100+ male enhancement products Ive tried, Vigrx Plus was the best.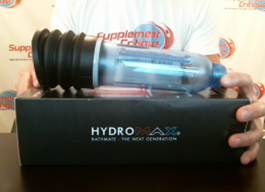 The Bathmate is a proven water-based vacuum pump that can help dramatically increase your size.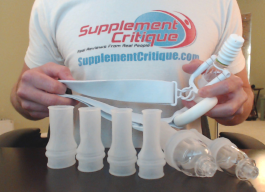 Phallosan Forte is a GREAT option for those looking to grow both length AND girth, permanently.
Honorable Mention/Inexpensive Alternative:Magnum Rings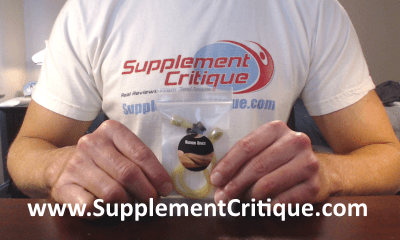 Magnum Rings are a VERY affordable option to getting both girth and length gains, at a fraction of the price of the Bathmate or Phallosan Forte.
Click Here to see our full Magnum Rings review.
User Reviews

5.0 out of 5 Stars (1 Reviews)
Have you used this supplement?
Fantastic
By
Robert Pasquarelli

,
Dec 29, 2016
Have been using volume pills for about 3 months. Previous my ejaculation was watery and just dripped out. Now ejaculate volume has increased at least by 5X or more, it is thick and creamy and it shoots out several feet. I am 70 years old. This product makes me feel like a porn star.

Was this review helpful to you?
11 out of 14 people found this review helpful.
---
Want To REALLY Get Bigger?

Click Here To See Products That WORK!
Ask A Question
User Questions and Answers
---

Do you now, it is allowed to use volume pills in the same time with vigrx plus? -Cristian

It shouldn't be a problem. You may want to take half doses of each at first, then move up to full doses after a few days, just to ensure that if there are any side effects, they are mild.- Rob
Was this question helpful to you?
5 out of 6 people found this question helpful.
ASK A NEW QUESTION
---

I just compared the ingredients of Volume Pills and Senemax and they are quite different but from what I can see no one ingredient is in both pills so that should indeed be safe and compliment each other. So is it safe to use Volume Pills and Senemax at the same time? Do both pills compliment each other? If so I might be taking both Volume Pills and Senemax but now I am wondering if I can use VigRX Plus together with Volume Pills and Senemax. All three combined? VigRX Plus does have some really nice effects that would also be nice to receive. o my question is Can I use VigRX Plus together with Volume Pills and Senemax. (is it safe to do so??) or am I over doing it this way with the ingredients? And IF I do this can I swallow 3 pills in the morning and evening? or show I begin with half a pill of each in the morning and evening? And what side effects might I experience? -David

It is safe to use them both at the same time. You may want to start with half doses of each, just to make sure if there do happen to be any side effects, they'll be mild.- Rob
Was this question helpful to you?
5 out of 6 people found this question helpful.
ASK A NEW QUESTION
---

Any effect when taking volume pill and vigrx plus (www.VigrxPlus.com) at the same time? -Binh

No, and as a matter of fact I recommend it.- Rob
Was this question helpful to you?
3 out of 3 people found this question helpful.
ASK A NEW QUESTION
---

Where can you buy volume pills in Miami florida? -Gordon

They don't sell it in stores, you'll have to order from their official site.  Here's a link:   https://www.volumepills.com/ct/134391- Rob
Was this question helpful to you?
2 out of 4 people found this question helpful.
ASK A NEW QUESTION
---

Are there any side effects? -Todd

I did not experience any when I tested it.- Rob
Was this question helpful to you?

ASK A NEW QUESTION