Vitali-T-Aid Review – Does It Work?
By:
Rob Miller
Vitali-T-Aid Overview
Vitali-T-Aid is a natural male supplement designed to boost testosterone levels in men in order to improve sexual desire and function and as increase lean muscle mass in the entire body. Vitali-T-Aid is made by Naturade, a company that's been making natural supplements for nearly a century.
We look at a lot of male supplements. The most striking difference about this one is its mainstream availability. You'll find Vitali-T-Aid for sale at drugstores like CVS and Walgreens as well as discount stores like Sam's Club. The website is low key, not hyped up and overly sexual like some of its competitors. It simply states that it can help increase testosterone, which will in turn improve your sex life and your ability to build lean muscle mass. Its marketing seems to be targeted toward the older gentleman who's looking to replace some of the testosterone that gets lost with age.
Vitali-T-Aid Ingredients and How They Work
The primary ingredient in Vitali-T-Aid is Testofen, which has been clinically tested in two double blind studies to increase free testosterone by an average of 98% when used in conjunction with exercise.
In addition, the formula includes a proprietary male sexual enhancement blend that includes:
L-Arginine for increased blood flow to the penis, creating better erections.
Tribulus Fruit Extract to further increase testosterone levels.
Ginseng Root Powder for energy and stamina.
Astragalus Root Extract which is good for circulation.
Saw Palmetto to support prostrate health.
Vitali-T-Aid is a daily supplement. The recommended dose is 2 capsules per day on an empty stomach with a full glass of water.
Vitali-T-Aid Pros and Cons
Whenever you're considering purchasing a new product, such as Vitali-T-Aid, it's a good idea to compare the benefits and drawbacks you're likely to encounter.
Advantages of Vitali-T-Aid
It's made by an established manufacturer.
Vitali-T-Aid reviews from customers are primarily positive.
Vitali-T-Aid is easy to find.
The website is informative.
Disadvantages of Vitali-T-Aid
There does not seem to be a money back guarantee.
Ingredient amounts are not listed.
Where to Buy
Vitali-T-Aid, unlike most other male enhancement supplements has broken into the mainstream supplement market and is available at many drugstores as well as online. You can find it at Walgreens, Sam's Club, CVS, and Walmart. A bottle which contains a month's supply of 60 capsules goes for about $35 which puts it at the low end of the typical price range for these supplements.
Conclusion
Along with mainstream availability comes a certain amount of credibility that many other male enhancement products don't enjoy. While this doesn't necessarily mean that it works, it does mean that the company is perhaps a little more concerned with maintaining a good reputation than many of its competitors. We think this makes Vitali-T-Aida product worth exploring.
Its low price also makes it less of a gamble to try and because it is low risk with its formula, there is really nothing to lose with testing out to see if it works for you.
Have You Used Vitali-T-Aid? Leave Your Review Below!
Top 3 Male EnhancementAffiliate Disclosure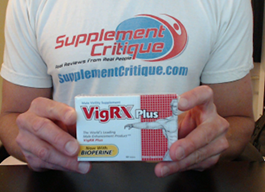 Out of the 100+ male enhancement products Ive tried, Vigrx Plus was the best.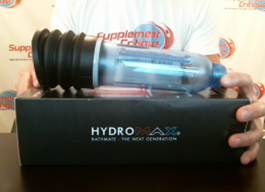 The Bathmate is a proven water-based vacuum pump that can help dramatically increase your size.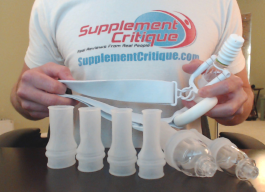 Phallosan Forte is a GREAT option for those looking to grow both length AND girth, permanently.
Honorable Mention/Inexpensive Alternative:Magnum Rings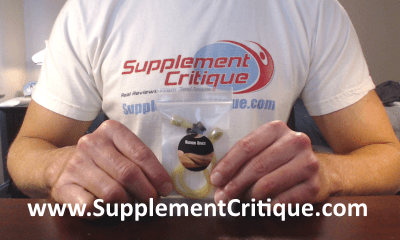 Magnum Rings are a VERY affordable option to getting both girth and length gains, at a fraction of the price of the Bathmate or Phallosan Forte.
Click Here to see our full Magnum Rings review.
User Reviews

2.8 out of 5 Stars (4 Reviews)
Have you used this supplement?
I actually did take two pills the first day at different times. Since then I have taken two pills in the morning on an empty stomach. I eat about 30 minutes after the pills. I am noticing more energy at night than normal, but I am not sure if it is in my head or the pills. I am thinking more about women and sex now too. I will keep you posted. At this point I cannot say one way or the other if this product is working.

Was this review helpful to you?
8 out of 10 people found this review helpful.
---
Truth seeker
By
Steven weir

,
Jul 27, 2014
Excellent product does all it says no real bad side effects just power and lasting ability.... I love it !! Tried several 🙁 this one works !! Thsnks

Was this review helpful to you?
5 out of 5 people found this review helpful.
---
Vitali-T-Aid
Finished my first 30-day supply of Vitali-T-Aid and am a bit disappointed. It was a bit difficult taking the two tablets daily on an empty stomach (had to get up early in the morning and take them before I ate my normal breakfast). What constitutes an empty stomach?

I have had no enhanced performance nor energy. My wife has pointed out that it has left me with bad breath (definitely didn't help the sexual mood)... Will not buy additional bottles.

Was this review helpful to you?
2 out of 3 people found this review helpful.
---
I just started taking this product I will keep you posted. I am only taking 1 pill per day for the first week to see how it goes.

Was this review helpful to you?
2 out of 5 people found this review helpful.
---
Want To REALLY Get Bigger?

Click Here To See Products That WORK!
Ask A Question
User Questions and Answers
---

How do you use it? -Jake

The recommended dose is 2 capsules per day on an empty stomach with a full glass of water.- Rob
Was this question helpful to you?
1 out of 1 people found this question helpful.
ASK A NEW QUESTION
---

If my husband is using Viral T Aide can I still get pregnant? -holly

Yes, it doesn't affect fertility.- Rob
Was this question helpful to you?

ASK A NEW QUESTION