Best Pre Workout Supplements At GNC
By:
Rob Miller
Fact Checked On: 3-23-2020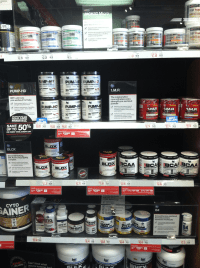 Contents
#1 – Cellucor C4 Extreme
#2 – BPI 1M R
#3 – ACG3
#4 – Force Factor 2
#5 – NitroCM
#6 – ISO N O
#7 – Runner Up – Bullnox Androrush
Honorable Mention – VPX White Heat
Summary
I get a decent amount of guys that come to my site asking which pre workout supplements are the best at local stores like GNC, Walmart, Target, Costco, etc., so I figured I would write up this review real quick.
I understand some guys just don't like buying supplements online, whether they think it's just untrustworthy, or they would rather have something to take right away, rather than wait a week for something to ship.
Pre Workout Supplements At GNC
First off, I want to mention that GNC reps/employees DO get paid a commission on supplements, so they tend to bias some supplements over others. I can't tell you how many times I was hounded by a GNC employee about how great "so and so" a product is and how bad I need it.
Most of the time I would relent and buy the damn thing, and ended up getting no results.
Looking To

REALLY

Get Ripped?
Click Here to download my FREE "How To Get Ripped Quickly" eBook!!
So, use caution when considering their "honest" opinions. That said, here's the top pre workout supplements I have personally tried that are available in GNC:
#1 – Cellucor C4 Extreme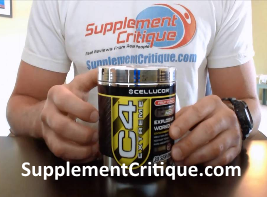 This highly rated pre workout supplement comes in powder form and is meant to be mixed with water 30 minutes prior to exercise.
What makes it so effective?
While it does contain caffeine (about as much as 1 strong cup of coffee), it looks like the combination of caffeine and an ingredient called Synephrine HCL is the key here.
Synephrine HCL (also known as Bitter Orange) is an alkaloid that produces stimulant effects, and when combined with all of the other ingredients in Cellucor C4 Extreme, produces high levels of energy.

Cellucor C4 Extreme is available in GNC for about $59.99 for a 60 serving package. This places it in the top tier when it comes to pricing, but you do get what you pay for.
I personally got a chance to test it out, check Out My Official Review Here
#2 – BPI 1M R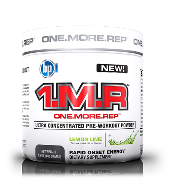 Standing for "One More Rep", BPI's formula will make you feel like doing 5 more reps from personal experience. Unlike Cellucor C4 Extreme, 1MR contains a stimulant called Yohimbine HCL, which when combined with caffeine, produces extreme amounts of energy and focus to power through your workouts. It also contains other ingredients but these seem to be the primary ones.
However, there is somewhat of a danger to taking products that contain yohimbe.
Side effects from this substance range from fever like symptoms to headaches and nausea. It's best to consult with your physician before taking anything that contains yohimbe as well, because it may interfere with certain medications.
Check Out My Official Review Here
#3 – ACG3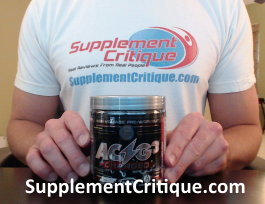 This pre workout supplement is VERY heavily promoted at GNC, and you can often find several shelves dedicated to the stuff. Comprised of a blends such as Magna-3 complex (contains creatine), beta-burn (amino acids), Nitro-flow (various types of arginine), Neuro Transmit (more amino acids), and a G-Force energy blend (caffeine, guarana extract, etc.), it kicks in REALLY quick.
The directions state to take it 30 – 45 min. prior to your workout, but I've found it starting to work in literally 10 min.
There are 2 downsides to ACG3 charged. one is the crash…it's TERRIBLE. and 2, the taste is horrendous.
I only tried the Watermelon flavor (which tastes similar to another pre workout called 4 Gauge), but apparently the Pink lemonade and blue razz flavors are supposed to be pretty good.
One thing is for sure though, you will definitely get one hell of a workout!You can find ACG3 in GNC for as low as $55.99 with a gold card membership.
Related Article:14 Best Weight Loss Pills At Walmart
#4 – Force Factor 2
Another one of the best pre workout supplements at GNC is Force Factor 2. Unlike the others listed above, this supplement is actually in pill form, and takes a bit longer to kick in due to digestion. Force Factor was designed by two Harvard University rowers who were looking to get an edge on the water, and Force Factor 2 is their follow up supplement.
This one actually doesn't contain any stimulants in it, but relies on the production of NO2 through ingredients like L-Citrullin, Lovage Root, and CoQ10. There are tons of rave reviews of Force Factor 2 on a wide variety of sites, including mine.
Check out my official review here
#5 – NitroCM
Another pre workout that comes in pill form is NitroCM, a relatively new supplement on the GNC shelves. Just like Force Factor 2, it doesn't contain any stimulants, is creatine free, and packs a healthy dose of amino acids, arginine, and antioxidants.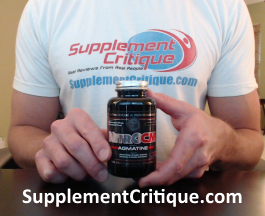 For me, it took a REALLY long time for the effects to kick in. And by that I mean close to 1 1/2 hours.
That's not very effective when you're planning your workouts, so I decided to break open the capsules and mix them in some water.
The taste? Not so great, but of course that's not how it's intended to be taken.
The effects when dumped out of the capsules? It started to kick in after about 20 min., lasted for hours, but didn't come on too strong. Unlike some of the others listed on this page, I didn't experience any hard crash at the end of the day.
This is no doubt because of the lack of stimulants.
The retail price for NitroCM at GNC is $59.99, but you can save 20% if you're a gold card member.
#6 – ISO N O
When I first came across this one, I wasn't sure if it would be classified as a diet pill or a pre workout supplement. ISO N.O. has a relatively modest ingredient list, containing A-AKG, Agmatine Sulfate, GPLC, Norvaline, and a few others.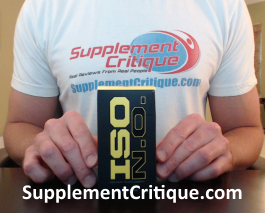 Just like the other 2 listed above, it's a pill and it doesn't come on very fast.
However, the effects seem to last for hours. For me, the most pronounced effect was my vascularity after a gym session. I walked out of the gym after my first dose about 3 hours prior, and my veins were literally BULGING out of my arms.
I was never a big fan of this look, but if that's what you're looking for then it's definitely the right choice for you.
It also seemed to give me a bit of a boost in endurance, especially for my cardio. Typically I'll do a 5 k after one of my shorter lifting sessions (20 – 3o min.), and a lot of times I tend to struggle.
I don't know what ingredient caused it, but I was trotting along on the treadmill like a racehorse on steroids.
The one downside to ISO N.O. is the price, coming in at a whopping $84.99.
#7 – Runner Up – Bullnox Androrush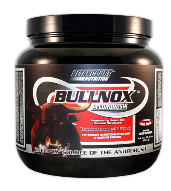 Androrush gets the runner up prize in my opinion, simply because of the price and the effectiveness. Unlike the others, it's way cheaper (around $27 a tub), and still produces fairly good effects. Androrush is actually labeled more as a testosterone booster than a pre-workout supplement, but could work fairly well either way. For me, the after taste was terrible, but some guys seem to like the taste. I guess it's just a matter of individual opinion.
Check Out My Official Review Here
Honorable Mention – VPX White Heat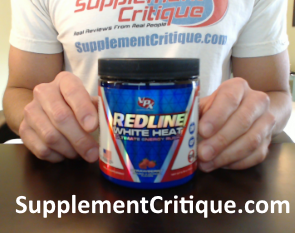 One recent pre workout supplement I got a chance to try is made by VPX called White Heat. If you're struggling to get through a workout, this stuff will AMAZE you. It packs the same punch as some of the most potent pre workout supplements on the market, and is probably one of the most effective products I've tried to date.
HOWEVER, it's an honorable mention here simply because GNC does NOT sell it anymore.
It turns out that a recent study indicated that VPX White Heat contains an ingredient that is structurally similar to that of amphetamine, which would explain the EXPLOSIVE energy I got from it.
From what I understand though it is still available in other local stores like Vitamin Shoppe, Walmart, and a few other retailers. There's no telling how much longer it will be on their shelves, but my guess is they will probably follow suit and remove it sooner rather then later.
Summary
With pre-workout supplements being added to the shelves of GNC everyday, it's possible that this list may change over time. But, from my own personal experience and the experience of my colleagues, these supplements are the best to help you get that lean and ripped physique you've been striving for.
On a side note, you may want to check out my own personal top choices for pre workout. I am personally not a big fan of anything containing stimulants, mainly because of the side effects.
There are enough options that should give you various pre workout remedies best suited for your own taste and needs.
Therefore, in my choices you will not see any that contain them, but they work just as effectively (or better) then anything you will find sold in GNC.
Top 3 Pre WorkoutAffiliate Disclosure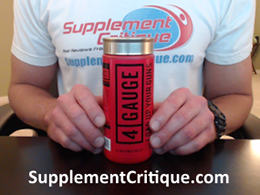 4 Gauge is a brand new pre workout that kicks in FAST and will rev up your workouts.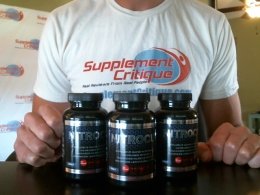 Nitrocut is a VERY effective pre workout supplement for a variety of reasons, see why here.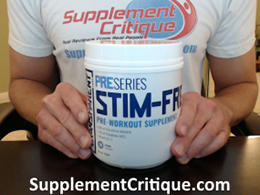 If you're looking for a stim-free pre workout, add Transparent stim-free to your list!
Want To Really Get Ripped?

Click Here To Download My FREE
Ask A Question
User Questions and Answers
---

Can you send me your review on Vigerx -Chris

Sure. Here's the link: https://www.supplementcritique.com/vigrx-plus-review/- Rob
Was this question helpful to you?
1 out of 1 people found this question helpful.
ASK A NEW QUESTION
---

Does GNC carry DSN pre workout -Brian

No, it's only available online.- Rob
Was this question helpful to you?
1 out of 1 people found this question helpful.
ASK A NEW QUESTION
---

Do you carry Cogniflex? -Debra

We have a Cogniflex review, but we don't sell supplements.  You can purchase it through the Cogniflex website.- Rob
Was this question helpful to you?

ASK A NEW QUESTION
---

What do you think about rush -Carmelo

I haven't tried it myself, but from what I understand, it doesn't mix very well.  Here's our full review.- Rob
Was this question helpful to you?

ASK A NEW QUESTION