Jack3d Review – Is It Banned?
By:
Rob Miller
Fact Checked On: 6-8-2013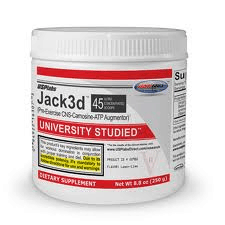 Jack3d Overview
Jack3d is one of the more popular and controversial pre-workout supplements on the market today. There are guys out there who swear by it. They say it gives them energy, mental clarity and focus, and stamina to get the most they can out of their workouts. It's been voted the "Best Pre-Workout Supplement" and the "Best Energy Supplement" by users of Bodybuilding.com. It's a real fan favorite. Guys on forums, and it's been clinically tested to work in 2 peer reviewed university studies. It would definitely seem like this is the stuff you want.
But then there's the controversy. Jack3d contains DMAA (1,3-Dimethlyamylamine HCI) which is banned in several countries and on the FDA's list of potentially unsafe substances. It's still legal to sell and use DMAA and Jack3d, but supplement companies and stores are, for the most part, taking the hint and moving toward other ingredients to try to duplicate the effect. USPLabs, who makes Jack3d, has also begun making a new formula Jack3d Micro that skips the DMAA. It's impossible to know the future of Jack3d and DMAA, but for now, you can still get it.
Jack3d Ingredients and How They Work
The formula is a proprietary blend of Creatine Monohydrate, Caffeine, Arginine Alpha-Ketoglutarate (AAKG), Beta Alanine, and 1,3-Dimethylamylamine.
Creatine increases muscle strenght and energy.
Caffeine gives you energy and gets your metabolism going
AAKG helps boost Nitric Oxide which gets your blood flowing by dilating blood vessels
Beta Alanine increases muscle power and output
DMAA is a central nervous system stimulant that helps you lose fat.
The claim is that Jack3d provides energy and focus without jitters or a crash. According to Jack3d reviews on bodybuilding forums, Jack3d works. But now it comes with a bunch of warnings about starting off slowly and only building up dosage after using it three times without issue. They also say you should check with your doctor before using it, and you shouldn't use it while taking other medications. The problem with DMAA is that it may have the potential to raise blood pressure and cause heart attacks.
Jack3d Pros and Cons
Advantages of Jack3d
It works.
It's reasonably priced.
It tastes good.
Disadvantages of Jack3d
It contains DMAA which the FDA recommends against because of its possible connection with several deaths.
It may not be around forever.
Where to Buy
If you want to see what all the fuss is about, you can buy Jack3d from the USPLabs website for $44.99. If it doesn't work for you, there is a money-back satisfaction guarantee. You can also buy it at GNC who has it on sale for $30.
Conclusion
There is definitely plenty of uncertainty surrounding DMAA and Jack3d. It may cause dangerous side effects, and they may be pretty serious. There is, however, the possibility that DMAA is safe. We tend to prefer to err on the side of caution, especially when you're talking about a potential heart attack. While we certainly don't dismiss the testimony of the users who swear by it, we think you're better off avoiding Jack3d, and maybe trying Jack3d Micro or something else instead.
Have You Used Jack3d? Leave Your Review Below!
Top 3 Pre WorkoutAffiliate Disclosure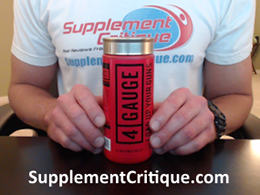 4 Gauge is a brand new pre workout that kicks in FAST and will rev up your workouts.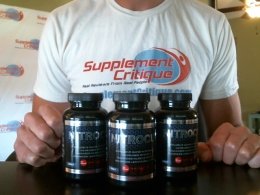 Nitrocut is a VERY effective pre workout supplement for a variety of reasons, see why here.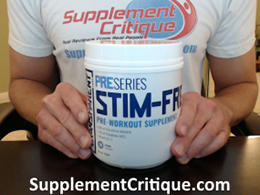 If you're looking for a stim-free pre workout, add Transparent stim-free to your list!
Want To Really Get Ripped?

Click Here To Download My FREE "Get Ripped" Ebook!
Ask A Question
User Questions and Answers
No Questions Have Been Answered For This Article.