Absolute Nutrition Thyroid T-3 Review
By:
Rob Miller
Absolute Nutrition Thyroid T-3 Overview
If you diet and exercise, you will lose weight. This is true… to a point.

At some point, you will reach a plateau and stop losing weight. This is why it's always so hard to lose those last few pounds.
Our bodies have been made to adapt to food scarcity by slowing down our metabolism so we use less energy. When we've been dieting for a period of time, our bodies recognize this as a food shortage. So metabolism slows down and we go into energy saving mode. Until recently, there were only two ways to continue losing weight. Either eat even less or exercise even more. But now there is an alternative.

Absolute Nutrition Thyroid T-3claims to give you a thyroid boost and get your body burning again.
Absolute Nutrition Thyroid T-3 Ingredients and How They Work
Thyroid hormones regulate your metabolism. When levels are high, you're burning more calories. When levels are low, you're storing more fat. You reach a dieting plateau when levels get too low. A thyroid fat burner like Absolute Nutrition Thyroid T-3 claims to raise thyroid T3 levels with gum guggul extract. This 10% gugglesterone concentration has been shown to increase T3 levels both by stimulating the thyroid and by converting inactive T4 hormone into active T3 hormone in the liver.
Absolute Nutrition Thyroid T3 also contains phosphates which use energy to help support T3 levels, and L-tyrosine, an amino acid that supports growth, metabolism, healthy skin, and a positive mental state.
Absolute Nutrition recommends taking 2 capsules 2 to 3 times a day, while maintaining a healthy diet and exercise program, to keep hormone levels continually supported. Because Thyroid T-3 contains no stimulants, it can be combined with your favorite stimulant-based fat burner too.
Absolute Nutrition Thyroid T-3 Pros and Cons
When choosing a dietary supplement, it's important to weigh the benefits and drawbacks before making a decision about what to put in your body.
Advantages
Absolute Nutrition Thyroid T3 contains no stimulants.
It may lower cholesterol.
Absolute Nutrition recommends taking it in conjunction with a healthy diet and exercise program.
It can be taken with other fat burners.
Absolute Nutrition offers an unconditional money-back guarantee on all its products.
Disadvantages
While there have been studies of some of the active ingredients, none have been performed on Absolute Nutrition Thyroid T3 itself.
Most user reviews are negative, claiming that no effects were noticed.
Thyroid and liver functions are very important to your health. It's important to discuss this supplement with your doctor before taking Absolute Nutrition Thyroid T-3.
Many experts worry about the long term effects of altering the functioning of the thyroid.
Where to Buy Absolute Nutrition Thyroid T-3
A 180-count bottle will run you anywhere from $20 to $30, and is available through the Absolute Nutrition website and many online supplement retailers. Some are currently offering BOGO deals on the product as well. Price, tax, and shipping costs will vary, so make sure you do your comparison shopping like you would for any supplement.
Conclusions
The science behind Absolute Nutrition Thyroid T-3 is actually pretty exciting.Gugglesterone could turn out to be a huge breakthrough in the fat burning marketplace. Unfortunately, this product doesn't live up to the promise.

Most people say it just doesn't work. Added to that, there is real concern and uncertainty about the long term effects on the thyroid. There may be a fat burner out there that delivers the results your looking for. But unfortunately, this isn't it.
Have You Used Absolute Nutrition Thyroid T-3? Leave Your Review Below!
Top 3 Fat BurnersAffiliate Disclosure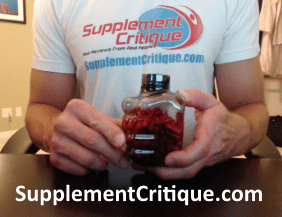 Instant Knockout is actually a new fat burning supplement I just came across, and got great results.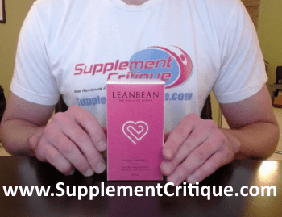 LeanBean Female Fat Burner is the BEST fat burner for women we\'ve ever tested.

Read our review here.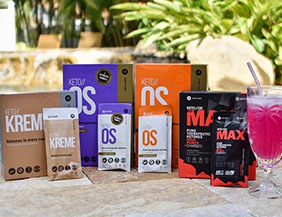 Biohacks your body into instant ketosis to burn fat instead of carbs.

Weight loss, energy, focus, anti-inflammatory, anti-aging.
User Reviews

5.0 out of 5 Stars (1 Reviews)
Have you used this supplement?
it works for me
By
kellyj

,
Oct 19, 2020


In Short:

I would recommend this to a friend.
it made me lose weight and took away the inflammation in my body I felt like I had arthritis in my knees toes fingers hip lower back it took all that inflammation away thank you Jesus I couldn't barely walk to by mailbox now I walk 2 miles a day thanks to absolute T3 thyroid I also take it in the morning with my levothyroxine. I take it twice a day the first month now i'm trying 3 times a day wish me luck oh I had a physical good health no problems with cholesterol anymore my sugar is good

Was this review helpful to you?

---
Ask A Question
User Questions and Answers
No Questions Have Been Answered For This Article.