Labrada Charge ASF Review – Is It for You?
By:
Rob Miller
Fact Checked On: 4-26-2013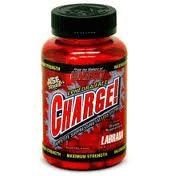 Labrada Charge ASF Overview
When you're trying to achieve your best body, there is really only one place to start. Whether your goal is to lose the extra weight, run the marathon, or bench 350 pounds, the basic strategies for getting there are eating a healthy diet and maintaining an effective workout schedule. We all know that, but it doesn't mean we couldn't use a little help once in a while. When the goal is losing weight, that's where fat burners, like Labrada Charge ASF come in. Charge ASF is touted as an energy boosting, appetite suppressing, fat burning formula that helps you lose weight more quickly than without it. But does it work?
Labrada Charge ASF – Ingredients and How They Work
First of all, Labrada Charge ASFincludes a few different fat burning ingredients that work by aiding metabolism. Pantothenic Acid, a B vitamin, helps metabolize carbohydrates, proteins and fats. Chromium is said to act like insulin by controlling blood sugar. Most of the rest of the active ingredients are stimulants that work by keeping your energy up and suppressing your appetite. Caffeine, guarana, and bitter orange work this way.
The dosage is 2 pills in the morning and 2 more pills 30 minutes before a workout if desired (not to exceed 4 pills per day). Expect best results, of course, when used in conjunction with a healthy diet and exercise program. The standard bottle contains 120 pills so it will last somewhere between 30 and 60 days, depending on how often you choose to take it.
Labrada Charge AFS Pros and Cons
There is good and bad in everything, and it's important to look at them both.
Advantages of Labrada Charge ASF
It's ephedra free.
The ingredients are well known and clearly listed.
Labrada Charge ASF contains several ingredients that are thought to or have been shown to aid in weight loss.
At $20 for a 1 to 2 month supply, it's pretty cheap to try.
Disadvantages of Labrada Charge ASF
It contains a pretty large quantity of caffeine, so it may cause headaches, dizziness, increased heart rate, or other symptoms associated with high levels of caffeine.
Where to Buy Labrada Charge ASF
Labrada Charge ASF is available through many online supplement retailers for about $20 for 120 pills. The recommended dose is 2 pills once or twice a day, so that's $20 for a 1 or 2 month supply. Tax and shipping may vary, so it's probably worth searching for the best total price.
Conclusion
Labrada Charge ASF has got the ingredients that help boost energy, burn fat, and suppress appetite. That's a good start. It's cheap. That's another plus. Unlike with some other fat burners, it doesn't have a lot of reviews complaining of heart palpitations and other extreme side effects from too much caffeine. That's good too. It's got about as much caffeine as 2 or 3 cups of coffee. That's not enough to make you dizzy or keep you up nights. But on the flip side, is it enough suppress your appetite and burn off the fat? I guess at $20 for a 2-month supply, it's worth finding out. I'd say give Labrada Charge ASF a try. There's really nothing to lose but the fat.
Have You Used Labrada Charge ASF? Leave Your Review Below!
Top 3 Fat BurnersAffiliate Disclosure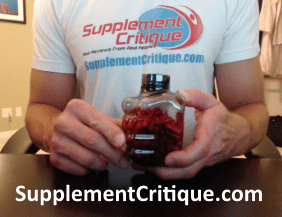 Instant Knockout is actually a new fat burning supplement I just came across, and got great results.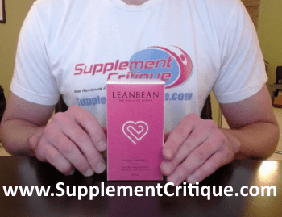 LeanBean Female Fat Burner is the BEST fat burner for women we\'ve ever tested.Read our review here.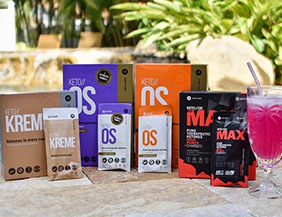 Biohacks your body into instant ketosis to burn fat instead of carbs.

Weight loss, energy, focus, anti-inflammatory, anti-aging.
Ask A Question
User Questions and Answers
---

I am 26 yrs old.. and want to use these supplementfor burning fat. is this product is save for women. or else is there any side effect for women in future. -sona

While no supplement can claim to be completely free of side effects, there's nothing in it that's unsuitable or unsafe for women.- Rob
Was this question helpful to you?
0 out of 1 people found this question helpful.
ASK A NEW QUESTION