EphBURN 25 Review – Not Your Old ECA Stack
By:
Rob Miller
Fact Checked On: 4-26-2013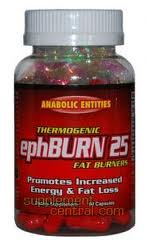 ephBURN 25 Overview
Remember the old ECA stack from before ephedrine was banned? Then unbanned? Then banned again? For a lot of people, they worked. They used thermogenics to burn fat, suppress appetite, and increase energy. And people lost weight. But since the FDA ban on ephedrine, these ECA stack products have been unavailable.

Well Anabolic Entities now makes ephBURN 25 which it claims has the same thermogenic fat burning effects of the old ECA stack products that were around before the ban.
ephBURN 25 Ingredients and How They Work
ephBURN 25contains the proven combination of ephedra, caffeine, and aspirin to produce the powerful thermogenic burn to boost your metabolism, burn fat, and give you the increased energy you need to make the most of your workout. Athletes and fitness experts used this formula to improve performance and results before the ban.
The ephedra (25 mg from the ma huang plant) works by releasing stored fat cells. The caffeine (200 mg from guarana) causes hormone induced fat burning and gives you energy and motivation.

And the aspirin (10 mg from white willow bark) acts as a temperature regulator to allow the other active ingredients time to work in your body. The result is that your body becomes an efficient fat burning machine.
But isn't ephedrine banned by the FDA? The answer is yes and no. Ephedrine alkaloids have been banned, but ephedra made from the rest of the ma huang plant is allowable and used in this formula.

They also claim that the ingredients are combined in the right quantities to get the most benefit from them all. Additionally, chromium is added to enhance fat burning capabilities.
It is recommended that you take 1 ephBURN 25 capsule twice a day, and that you cycle the product 2 days on and 1 day off to get the maximum benefit without developing a tolerance.
ephBURN 25 Pros and Cons
When deciding on any supplement, it is of crucial importance to weight the pros and cons you can expect.
Advantages
ephBURN 25 has ingredients similar to the ECA stackers of the past, and some users say it works in the same way.
It is relatively inexpensive and available at many online retailers.
Disadvantages
Many people have been disappointed with the results, saying that it just doesn't work like the ephedrine of the past.
Ephedra is a controversial product and can have some serious side effects like increased heart rate, increased blood pressure, tremors, and heart palpitations. The product comes with some pretty strong warnings to discontinue use if you experience any of these.
There is no money back guarantee.
Where to Buy ephBURN 25
Several online supplement stores sell ephBURN 25for $38.00 to $39.99. If you buy in bulk, you can usually save a few dollars on each 90-count bottle. As is usually the case, different stores have different shipping policies and deals, so look around for your best bet.
Conclusion
If you used ECA stacks with good results in the past, and you're looking for a replacement now that ephedrine alkaloids are off the market, ephBURN 25 might do the trick. But according to customer reviews, you are likely to be disappointed if you're expecting identical results. The kind of ephedra that is available today just doesn't seem to be as effective.If you want to go ahead and try it anyway, use caution. Pay attention to what your body is telling you, and if you experience any of the known side effects, be smart, stop using it, and consult your doctor.
Have You Used ephBURN 25? Leave Your Review Below!
Top 3 Fat BurnersAffiliate Disclosure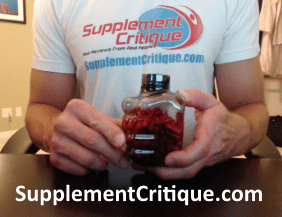 Instant Knockout is actually a new fat burning supplement I just came across, and got great results.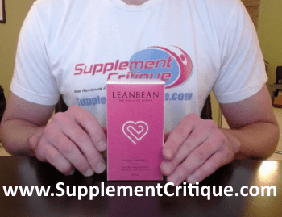 LeanBean Female Fat Burner is the BEST fat burner for women we\'ve ever tested.

Read our review here.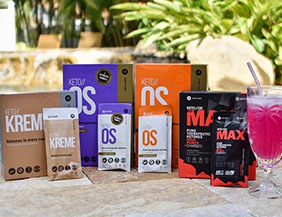 Biohacks your body into instant ketosis to burn fat instead of carbs.

Weight loss, energy, focus, anti-inflammatory, anti-aging.
Ask A Question
User Questions and Answers
No Questions Have Been Answered For This Article.