Adiphene Review – Read Mellisas Review of This Fat Burner
By:
Rob Miller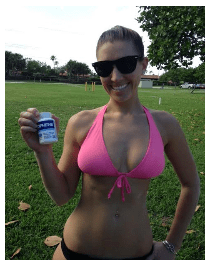 ---
---
Home
»
Fat Burners
» Adiphene Review – Read Mellisas Review of This Fat Burner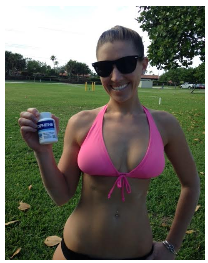 The following was written by Mellissa from Florida, who personally tested Adiphene fat burner. Click here to visit the official Adiphene website
I wanted to try the Adiphene pills because I heard that they could help work as a fat burner and assist with loosing extra weight.

I am a 30 year old female that is 5'10 and before taking the pills I weighed 155lbs. I am an active person that goes to boot camp Monday-Friday at 6:00am.

The boot camp classes run for about 45 minutes and consist of cardio mixed with weights.

On the weekends I play beach volleyball for a few hours a day.

My activity level is consistent and I make sure I do some sort of workout daily.

I try to eat as healthy as possible by keeping my protein, vegetable and fruit intake high and my carbohydrate intake low.
I started taking Adiphene on 9/26/2013. I took one in the morning 20 minutes before breakfast and one in the afternoon 20 minutes before lunch as instructed on the bottle.

I took the pills for 30 days and saw a 5 pound loss.

While taking the pills I didn't feel much of a difference as far as energy levels go.

I felt the same as I did prior to taking the pills.

I didn't experience any trouble with the pills keeping me up at night; I was able to fall asleep just as I did before taking the pills.
I have taken several other diet pills in the past like Garcinia Cambogia.

This is a pill that you are supposed to take 2 three times a day.

Compared to Adiphene I would say that Garcinia Cambogia is very similar as far as how it made me feel.

With Adiphene and Garcinia Cambogia I didn't feel any different with the energy that I had but both pills helped me drop the extra weight that I was looking to loose and Garcinia Cambogia didn't cause any sleeping trouble either.
I have also used Cellucor Super HD.

This pill is promoted as a fat targeting and a sculpting pill.

I would take this pill in the morning and in the afternoon.

When I took this pill I would feel extremely energized and at times shaky.

It felt like it was raising my body temperature because I would sweat a lot more when taking it.

I lost about 10lbs when I took this pill.

The drawback was when I stopped taking it I got headaches because of the caffeine withdrawal I was experiencing.

I also would have trouble sleeping if I took the pill too late in the afternoon.
Out of the three pills that I have taken I would say that Adiphene was a pill that I felt the safest taking because of the ingredients that it contained.

It has a lot of natural extracts that seem to assist with weight loss and doesn't cause side effects like I experienced with other pills.

When I was done with the bottle I didn't have any withdrawal symptoms which are always a good thing.

I would definitely recommend this pill to anyone that is looking for the safer diet pill.

A good diet and exercise is also very important because a diet pill can't do it all.
Sticking to a good regimen of both is the best way to keep and maintain the results that come with Adiphene or any other dietary supplement.
Click Here To Visit The Official Adiphene Website
Top 3 Fat BurnersAffiliate Disclosure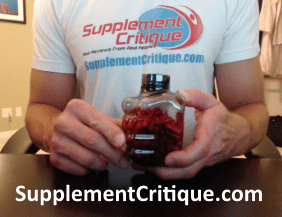 Instant Knockout is actually a new fat burning supplement I just came across, and got great results.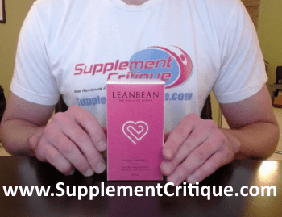 LeanBean Female Fat Burner is the BEST fat burner for women we\'ve ever tested.

Read our review here.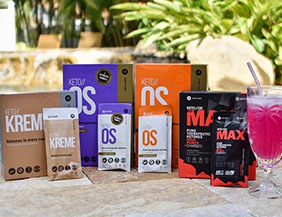 Biohacks your body into instant ketosis to burn fat instead of carbs.

Weight loss, energy, focus, anti-inflammatory, anti-aging.
User Reviews

3.0 out of 5 Stars (1 Reviews)
Have you used this supplement?
By
toponlinereview

,
Aug 13, 2014
The herbal male enhancement product libimax plus is formulated to achieve maximum effectiveness in improving the male libido and female libido. It promotes a healthy sex drive and maximizes penile blood flow allowing men to achieve rock solid erections. libimax plus will give you the maximum satisfaction and ultimate pleasure in lovemaking by increasing penis size and thickness.

Was this review helpful to you?
0 out of 1 people found this review helpful.
---
Ask A Question
User Questions and Answers
---

Does this contain a lot of caffeine? -Mark

It actually doesn't contain ANY caffeine.  However, it does contain a number of stimulants including bitter orange, chromium picolinat, guaranna extract, ginseng, and cacao extract.- Rob
Was this question helpful to you?

ASK A NEW QUESTION