Alpha F1 Review – 4 Big Reasons to Stay Away
Rob Miller | November 2, 2016
---
Product Reviewed:
Alpha F1
|
OUT OF 5 | Review by:
Rob Miller
Last Fact Checked On:
---
REVIEWS
QUESTIONS
COMMENTS
---
Home » Testosterone Boosters » Alpha F1 Review – 4 Big Reasons to Stay Away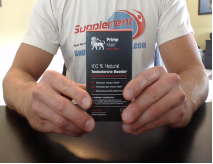 Prime Male is a VERY close 2nd to Testofuel, but contains ingredients to help older men.
Contents
What is it
Total Testosterone v Free Testosterone
Ingredients
How To Use
How Effective is it
Reviews
Where to Buy
Pros and Cons
Conclusion
User Reviews
"New Legal Steroid," "Nature's Steroid Alternative," "used by Hollywood's Elite", and my personal favorite, "Gain 16 pounds of muscle in 4 weeks, No special program, No intense exercise".If these statements look familiar to you, I'm not surprised.

They come from an "article" making the online rounds in what appear to be mens' magazines, but really they're just advertisements.
The one I came across today is for a testosterone booster called Alpha F1 stacked with a pre workout called Xtreme Nitric Oxide Formula.

But let me emphasize that this article is EXACTLY THE SAME as it is for every product and stack of products.

For those of you just hearing about this article and how they use it to sell mostly useless supplements, let's back up.
Here's the headline:

I made some comments right on the image for you so you can see what we're talking about.

Right at the top it says it's an Advertisement, which they probably only do because they have to for legal reasons.

We also noted that the links at the top of the page that are supposed to take you to the different sections of the magazine are fake. They don't link to anything.

They're just there to make it look like a real magazine.

And this one I'll never understand – they say "As Seen On CNNHealth" etc, but it's just not true.I don't know how they get away with that.
Hopefully you're getting the idea that this fake article is just a dishonest way to get you to buy Alpha F1 and Xtreme Nitric Oxide Formula, but I'll give you a few more reason to believe.

Here's an image taken from the article selling Alpha F1 and Xtreme Nitric Oxide Formula: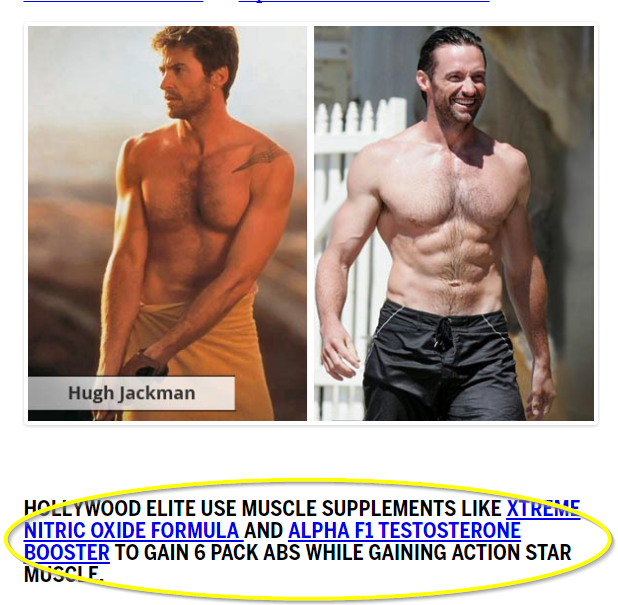 And here's the exact same image in the same article, but selling something called Testo Booster and Nitro Focus NO3: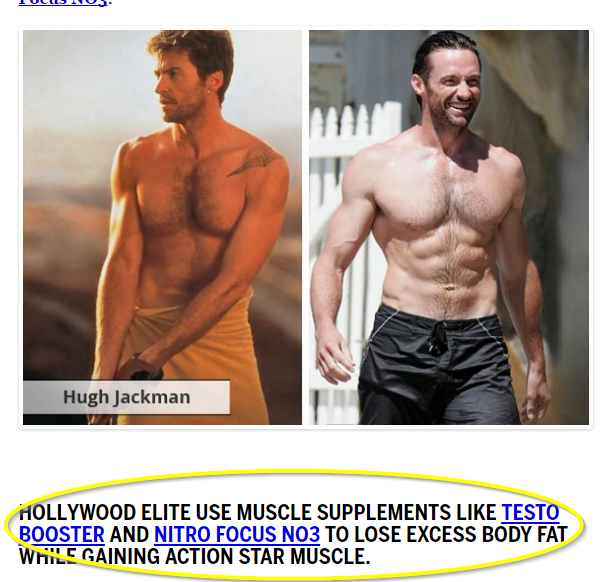 I'm telling you, this article is a scam.

It even says so right a the end of the page:

At this point, we're going to move off the article and focus on the product because lots of companies employ sleazy or semi-sleazy marketing practices.

It doesn't necessarily mean the pills are crap.

So let's dive and find out – are Alpha F1 pills crap?

Our #1 Choice for Building Testosterone – Testofuel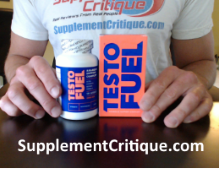 Low Testosterone levels affect close to 50 million American men, and are responsible for weight gain, energy loss, and erectile dysfunction issues.

Testofuel uses a specialized combination of all natural herbs and extracts to help give you a powerful boost in muscle mass and energy.
I recently had a chance to personally test out Testofuel for a period of 3 months, and have written up my full review and results.
How People Found This Review:
and alpha f1
Check Out My Top Choice For T Boosters - Testofuel

Click Here To Read My Review
Ask A Question
User Questions and Answers
No Questions Have Been Answered For This Article.