AmbeSleep Review – Does It Work?
By:
Rob Miller
Fact Checked On: 4-26-2013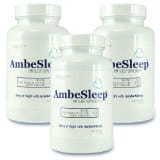 AmbeSleep Overview
It is interesting to note how most people fail to realize that many strong prescription drugs are based on compounds or formulations that might be found in the natural world.

For instance, a lot of sleep aids use chemicals that are designed to copy the patterns of some plants or roots.

This means that there can be some over the counter, herbal sleep aids that are as reliable as prescription medications.

That is what the makers of AmbeSleep offer.
Their product (touted as the #1 rated sleep aid) uses a scientifically proven blend of valerian root, magnolia bark, melatonin, GABA, lavender, chamomile, hops, corydalis, passion flower, magnesium, vitamin B6, and zinc to induce sleep and to help you remain asleep.

The best thing about the list of ingredients in Ambesleep is that it features valerian and melatonin, which are good for supporting sleep, but do not come with that "hangover" feeling that other sleeping products create.
Where to Buy AmbeSleep
Sold mostly through online retailers, the AmbeSleepproduct has a lifetime money back guarantee from the manufacturer.

Our search turned it up in many different online sources, and most had the same pricing. All of the retailers we visited asked for $20 to $30 for the bottle of 120 capsules.There were some opportunities for bulk discounts with the "buy 4, get 2 free offers" providing the best per bottle pricing.

The manufacturer honors the money back guarantee with proof of purchase.
Pro's and Con's
There are very few negative issues associated with the use of AmbeSleep, and far more of the "pros".

For example, among the negatives are:
This will not treat the more serious of the sleep conditions, such as true insomnia.

This is a sleep aid that is going to induce sleep, and help to keep you asleep, but is not a pharmaceutical compound;
There are no clinical studies provided; and
It is available only online.
The benefits are far greater and include:
This uses safe and natural herbs that are incredibly effective and have no side effects;
This is a formula that has persistently received the highest ratings;
There is no morning after drowsiness; and
This is a remarkably affordable product.
Recommendation
We would recommend AmbeSleep to someone who does not have extremely serious sleep problems.

The formula will help someone to fall asleep within one hour, and to remain asleep throughout the night.
Have You Used AmbeSleep? Leave Your Review Below!
Top 3 Sleep AidsAffiliate Disclosure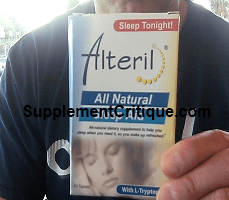 Alteril is a VERY effective, non-addictive sleep aid that will leave you waking up refreshed.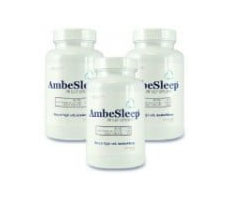 Ambesleep is a fast acting formula that uses all natural ingredients and helps you sleep more deeply.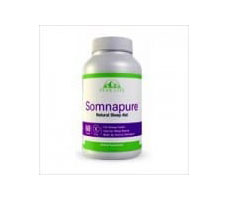 If it wasn't for the free trial billing nightmare, we probably would have ranked it higher.
Ask A Question
User Questions and Answers
No Questions Have Been Answered For This Article.