Peak Life Somnapure Reviews, Ingredients, Side Effects, and More
By:
Rob Miller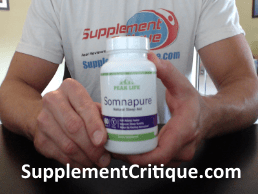 ---
---
Home
»
Sleep Aids
» Peak Life Somnapure Reviews, Ingredients, Side Effects, and More
Contents
What is Somnapure
Reviews
Frequently Asked Questions
Where to Buy
Recommendation
User Reviews
It has been published by several reputable medical journals that the average American does not get the recommended 7 – 8 hours of quality sleep a night. Somnapure, which is manufactured by Peak Life, promises to give you a restful nights sleep, without the side effects of traditional sleep medications. But does this insomnia remedy really work? We decided to review this product for its effectiveness, to give you an insight as to what it does. We explore the ingredients behind these pills, poured through countless customer testimonials, and examined exactly how it works.
Watch Our Video Review Or Scroll Down To Read More
What is Somnapure?
Somnapure is a natural sleep aid designed to help you fall asleep faster, improve the quality of your sleep, helping you wake up feeling refreshed. Made up of all natural herbs and extracts, it is available over the counter without a prescription, and promises no side effects and is not habit forming.
The fact of the matter is that it is hard to trust that any product can be entirely without side effects because that is just not really ever the case, although some can have a very low chance of side effects which is not that uncommon.
You may have originally learned about Somnapure from one of their heavily marketed TV spots:
[youtube https://www.youtube.com/watch?v=2QPlxpqKnbA]
The basis behind this product is the ingredients. Somnapure includes a potent variety of ingredients that have been used for centuries to promote healthy, natural sleep. The ingredients are as follows: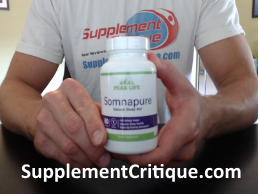 Melatonin -A naturally occurring compound that is secreted in the brain, melatonin has long been used to treat a number of ailments, including circadian rhythm disorders, headaches, mood disorder, and even cancer.
Somnapure contains 3 mg of melatonin, which places it on the higher end of the dose spectrum (1 – 3 mg is recommended).
L-Theanine -Commonly found in green tea, Theanine has been shown to help reduce stress levels as well as produce a calm and soothing effect. However, there has been no research to confirm these findings.
Valerian Root Extract -Valerian root has long been used to treat insomnia, and some have claimed it is a miracle drug. You can find valerian root in many different forms, including sprays, elixirs, even brownies. This is the primary ingredient in Somnapure.
Hops -Hops are actually the primary stabilizing agent in beer, but have also been shown to have the same effects as Valerian root.
Somnapure also includes Passion flower, Lemon Balm, and Chamomile Flower.
Their have been no clinical studies pertaining to the effectiveness of Somnapure alone, but there have been several concerning the ingredients.
Reviews of Somnapure
We searched through a number of websites to find reviews of Somnapure, and the results we found were mixed. It seems to have literally worked for about 50% of the people who took it, and the other 50% got little or no effects from it.
For example, on Amazon you'll see that literally 51% of people rated it 5 stars, while the remaining 49% rated it 4 stars and below.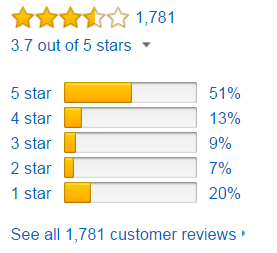 It seems to me that the vast majority of the negative reviews have more to do with the fact that they feel they've been scammed by the free trial of Somnapure, rather than the supplement simply not working. (more on this below)


The reviews on Youtube were generally positive, which you'll note in the few I found below:
[youtube https://www.youtube.com/watch?v=S2iKZpNLxbQ]
[youtube https://www.youtube.com/watch?v=08RC5LBn8fE]
My Personal Results
The directions state that you should take 2 pills about 30 – 45 min. prior to bedtime. In my opinion, I think Somnapure actually does work very well.
I don't typically suffer from insomnia, but like a lot of other people there are a few nights where I have trouble falling / staying asleep.
I only tried it on about 4 – 5 separate occasions, but for me it worked great.
I fell asleep quickly, stayed asleep for about 7 – 8 hours straight, and woke up feeling very refreshed.
The problem with a lot of these over the counter sleep aids is that typically they help you get to sleep, but then you wake up with sort of a hangover that seems to persist for most of the day.
This was not the case with Somnapure.
In fact, the only downside I would note was the smell.
It literally smells like shit, there's really no other way to put it.
After a little bit of research I came to the conclusion that the culprit here was Valerian root, which seems to have a pretty nasty odor.

Frequently Asked Questions
What's the difference between the Original Somnapure and Somnapure PM?
There's some pretty big differences between the original and PM version, most notably that the PM version promises pain relief to help you fall asleep.
Chronic pain is one of the leading causes of insomnia, and they may be on to something here.
So what makes this new and improved formula so different?
While the original Somnapure contains traditional sleep aids like L-Theanine, Melatonin, and Valerian, Somnapure PM contains weird ingredients.
What do I mean by weird?
Well, according to the information gathered from the CVS website, it contains Milk, Egg, Peanut, Tree Nut, Fish, shellfish, Soy, and Wheat.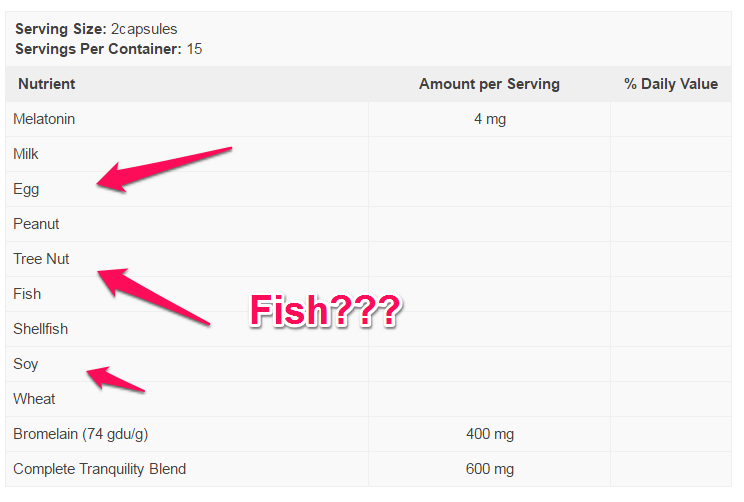 According to the label on the box, it contains 400 mg of Bromelain, 4 mg of Melatonin (giving it 1 more mg than the original), and a complete tranquility blend that consists of Valerian root extract, Hops extract, and Lavender.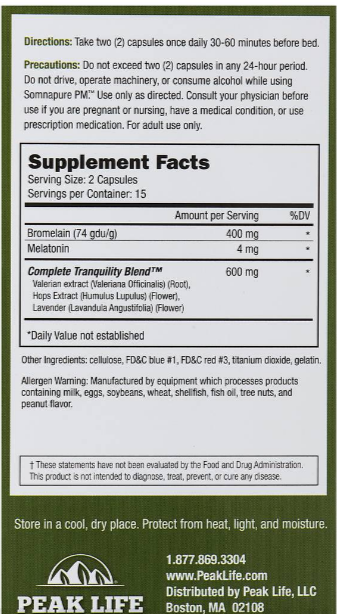 I'm not sure if the CVS website is entirely accurate, but that's what they're telling us.
Price-wise, they're nearly identical. Somnapure PM retails at around $16, while the average price for the original Somnapure hovers around the $14 mark.
Review-wise, the testimonials I'm reading for Somnapure PM are almost identical to that of the original formula. 50% say it works, the other 50% say it didn't do a thing.
My guess is the people that are leaving bad reviews likely have very SEVERE cases of insomnia, that of which prescription medications may be the only thing that may work for them.
Are there any side effects with Somnapure?
They "say" there are no known side effects associated with Somnapure, but as with any over the counter sleep aid it's always possible.
For example, the ingredient melatonin has been well known to cause side effects like headache, depression, daytime sleepiness, dizziness, and stomach cramps.
The ingredient Valerian root also has it's downsides, with commonly reported side effects like dry mouth, anxiety, and thinking problems being quite common.
One reviewer on Amazon said that he developed a rash after 2 days, however I personally feel that is unlikely based on the proprietary formula.

Also, because it contains sedatives, it's recommended that you don't consume alcohol while taking Somnapure, as well as avoid operating heavy machinery.
Is it addictive / cause any withdrawal effects?
I only took it for a few days, and when I stopped taking it I didn't notice any withdrawal or addictive effects from it. With that said, I would imagine your insomnia would return with abrupt cessation.
Is Somnapure gluten free?
According to the manufacturer, somnapure has not been certified as gluten free.
Can I break the capsules open and dump in a cup?
Not recommended, but I'm sure it's possible.

Where To Buy Somnapure
You can find Somnapure both online and in several major reputable retailers. GNC, Walmart, CVS, and Walgreens all sell it, and the price ranges from as little as $11.88 (Walmart, online only) to as much as $69.99 (90 day supply on their official site).
Here's the full list of stores that carry Somnapure: Walmart, CVS pharmacy, Walgreens, GNC, Kroger, Shop Rite, Winn Dixie, A&P, Kinney Drugs, and Meijer.
Ordering online seems to be your best bet as far as price is concerned, and saves you the hassle of having to drive to the store to buy it.
The other alternative is to enroll in their auto-shipment program online. You get a chance to try it out for 14 days, and if it doesn't work for you, can cancel your trial and you won't be billed. Some people find this as a convenient way to purchase, simply because it's a supplement you can take everyday.
However, many people don't realize this when they're signing up for the trial, and are shocked when they login to their bank or credit card statement and see the charges.
You can completely avoid this by purchasing it directly from the Amazon website.
How do I cancel my trial / sample of Somnapure?
Peak Life makes it EXTREMELY easy to cancel. All you need to do is simply contact them at their official customer service phone number (1-877-460-3326) or email them at support@peaklife.com
This is nice because a lot of online stores selling supplements make it quite hard to cancel auto ship programs and you have to jump through a lot of hoops to get it done.
Recommendation
Typically I don't suffer from any type of chronic insomnia, but like most people, I do have my days where falling (and staying) asleep is not that easy. I finally got a chance to try Somnapure out, and I gotta say it was actually a pretty decent sleep aid. It didn't smell like horse manure (like Alteril does lol), and it kicked in about an hour after I took it.
The first couple of nights I tried it I fell asleep pretty quickly (about 30 – 60 minutes or so), and woke up feeling very rested and content. I only used it a handful of times, but each time it seemed to work it's magic. One thing I would definitely recommend is that you refrain from taking it with any alcoholic beverages, as this tends to amplify the "sleepiness" effect, but also seems to amplify hangovers 🙂
All in all, I personally think Somnapure is a very effective sleep aid that could work for just about anyone. If you're on the fence about this product, I say go for it!

Be Sure To Leave Your Review of Somnapure below!
Top 3 Sleep AidsAffiliate Disclosure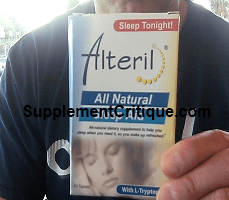 Alteril is a VERY effective, non-addictive sleep aid that will leave you waking up refreshed.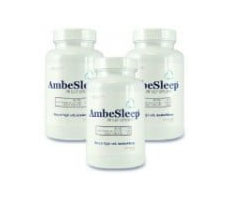 Ambesleep is a fast acting formula that uses all natural ingredients and helps you sleep more deeply.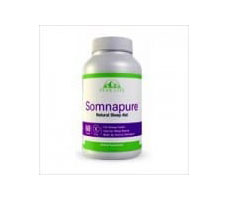 If it wasn't for the free trial billing nightmare, we probably would have ranked it higher.
User Reviews

3.7 out of 5 Stars (55 Reviews)
Have you used this supplement?
Getting some sleep
By
Bobby Towes

,
Sep 17, 2014
Everyone is different, but this has been an awesome sleep aid. I have tried several different types of sleep products and not only do I get sleep but I wake up feeling like a million bucks.

Was this review helpful to you?
57 out of 61 people found this review helpful.
---
Jacque's Review
just started taking SOMNAPURE past few nights. Works great, plus I don't wake up with migraines.

Was this review helpful to you?
42 out of 44 people found this review helpful.
---
Love it
By
David Stephens

,
Jul 13, 2014
for years I have a hard time getting to sleep.I have used Somnapure for a week and I have been sleeping like a baby.

Was this review helpful to you?
43 out of 48 people found this review helpful.
---
I was taking Valerian root almost every night but when i couldn't find it i tried somnapure. It works great for me and my boyfriend. I found it very effective!

Was this review helpful to you?
34 out of 39 people found this review helpful.
---
Kinda works for me
Getting to sleep is not my problem, but Somnapure gets me to sleep within an hour. My sleep problem is that the girl next door has woken me up so many times between 6 and 6:30 that I can't get my 8-9 hours. I am only getting six. I also wake up several times a night. After a few nights of somnapure I am still waking up during the night and still waking up around 6 AM. I am not very happy with this. I bought my 15 day supply from walmart. I would really like to get at least 8 hours sleep. I would feel normal. I like feeling normal. I hate the woman on my floor!

Was this review helpful to you?
32 out of 53 people found this review helpful.
---
Ask A Question
User Questions and Answers
---

I tried they're trial size but didn't realize I was going to be billed $39.98 after 14 days. The product doesn't work for me. They've charged my account now how do I put a stop to this & get my money back? -Mary

You'll have to contact Peak Life regarding your order.  Here's their phone number: 1-877-869-3304.- Rob
Was this question helpful to you?
20 out of 22 people found this question helpful.
ASK A NEW QUESTION
---

If I took more than two a night would it make me more sleepy -Richard

Yes it would. But I wouldn't recommend that you do. To be safe, you should really only take supplements as directed.- Rob
Was this question helpful to you?
12 out of 12 people found this question helpful.
ASK A NEW QUESTION
---

The Somnapure i bought smells bad.I could smell it before i opened it.Isthis normal? -Eddie

Not at all. I've never heard of this before. I would say you got a bad batch.- Rob
Was this question helpful to you?
16 out of 21 people found this question helpful.
ASK A NEW QUESTION
---

is it safe to take somnapure sleep aid if yhou drink beer? -Norma

There are no warnings on the label about not drinking alcohol, but I wouldn't overdo it.- Rob
Was this question helpful to you?
12 out of 13 people found this question helpful.
ASK A NEW QUESTION
---

does Somanapure exfect your vision? -carrie

I haven't heard of that as a side effect.   I recommend you discontinue use and see if it gets better.- Rob
Was this question helpful to you?
8 out of 8 people found this question helpful.
ASK A NEW QUESTION