Anabolic Design Tauro-Test Review – Does It Work?
By:
Rob Miller
Fact Checked On: 12-24-2014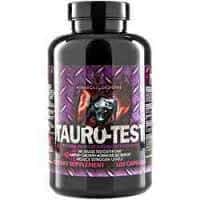 Anabolic Design Tauro-Test Overview
When choosing a natural testosterone booster, you want to go with something that has a good record of success, and you want to make sure that it's safe as well as effective.

There are tons of choices out there, so finding the best can be challenging.

Anabolic Design Tauro-Test is the one we've chosen to look at today.

Here's what they say it can do:
Increase strength.
Boost lean muscle mass.
Reduce fat.
Promote nitrogen retention
Reduce estrogen levels.
So Anabolic Design Tauro-Test includes more than just testosterone boosting ingredients.

It also works on fat burning and includes growth hormone stimulators as well.

Let's take a look at the entire profile.
Anabolic Design Tauro-Test Ingredients and How They Work
The Anabolic Design Tauro-Test formula is split up into blends, each with a different purpose:
Testobullism TM Testosterone Amplification Matrix is the crux of the formula.

It's got Tongkat Ali, Fenugreek Extract, Horny Goat Weed, Methoxyflavone, and 3,4 Divanillyltetrahydrofuran.
Secretophin TM GH Inducing Blend is what encourages the release of HGH.

It includes Alpha GPC and Mucuna Pruriens.
Estocut TM Estrogen Modulation Matrix blocks the conversion of excess testosterone to estrogen, helping to maintain the hormonal balance you want.

It uses White Button Mushroom and Resceratrol.
TauroDrive TM Delivery System Matrix acts as a support player to help the bioavailability of the other ingredients.

It includes Black Pepper, Ginger Root, Cayenne Pepper, Vitamin B6, and Zinc.
Instructions are to take 2 Anabolic Design Tauro-Test caspules 3 times a day.

On workout days, you should take one of those doses about an hour prior to your workout.
Anabolic Design Tauro-Test Pros and Cons
Advantages of Anabolic Design Tauro-Test
The ingredients are all natural.
There are lots of favorable Anabolic Design Tauro-Test reviews from customers who've had great success.
Disadvantages of Anabolic Design Tauro-Test
It appears to only be available in Europe, not in the states.
If you want it in the states, you'd have to pay international shipping.
Where to Buy
You can purchase Anabolic Design Tauro-Testonline through a number of different websites.

The price for a 30 day supply is about $60, plus shipping.
Conclusion
Anabolic Design Tauro-Test looks like a great product.The reviews are overwhelmingly positive, and the addition of growth hormone factors seems to be having great success in this supplement.

The only problem is that it's not available in the US.

So for our European readers, Anabolic Design Tauro-Test is a great option.
Have You Used Anabolic Design Tauro-Test?

Leave Your Review Below!
Top 3 Testosterone BoostersAffiliate Disclosure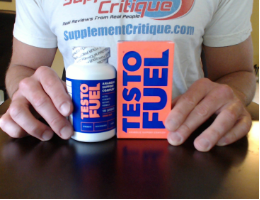 Testofuel is the most effective testosterone boosting supplement on the market that i've tested.

It uses a unique blend of effective testosterone boosting ingredients that will help transform your life.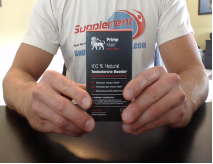 Prime Male is a VERY close 2nd to Testofuel, but contains ingredients to help older men. See why we recommend Prime Male for guys aged 40+, as well as my personal results.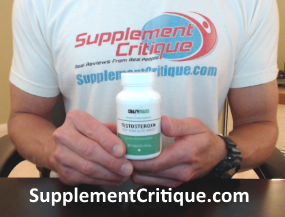 Testoroxyn uses DHEA and other ingredients to help boost free testosterone. See how Testoroxyn is different from Testofuel and Prime Male, as well as my personal results.
Check Out My Top Choice For T Boosters - Testofuel

Click Here To Read My Review
Ask A Question
User Questions and Answers
No Questions Have Been Answered For This Article.