BSc Triandrobol Testo Plus Review – Does It Work?
By:
Rob Miller
Fact Checked On: 12-24-2014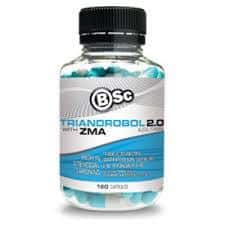 BSc Triandrobol Testo Plus Overview
For our Australian friends, we're taking a look today at BSc Triandrobol Testo Plus.

It's a natural testosterone booster formulated by Australian supplement company Body Science.

The company is fairly well known in the business, as they make several products used by fitness enthusiasts, which is why we thought it a good idea to check out BSc Triandrobol Testo Plus.
BSc Triandrobol Testo Plus promises to not only increase testosterone levels safely and effectively, but it also limits the conversion of excess testosterone into estrogen and DHT, so you're getting the full benefit of the increased testosterone, without the inherent drawbacks of the other two hormones.

So when using BSc Triandrobol Testo Plus, you'll see:
Increased lean muscle mass.
Less fat buildup.
Better mood.
Improved libido.
BSc Triandrobol Testo Plus Ingredients and How They Work
The BSc Triandrobol Testo Plus formula is actually quite comprehensive.

It includes:
Tribulus Terrestris to activate the release of increased Luteinizing Hormone, which signals to the testes to produce more testosterone.
D-Aspartic Acid which has been shown to raise testosterone levels 44% in 12 days.
Ginkgo Biloba which increases blood flow to the brain.
Ginseng which increases energy and endurance.
ZMA which is a combination of vitamins and minerals (Zinc, Magnesium, and Vitamin B6) vital to the production of testosterone within the body.
Yerba Mate which contains a natural form of caffeine to provide energy and focus.
You are instructed to take 1 BSc Triandrobol Testo Plustablet in the morning and one at night before bed.

You should take it for 10 days, following that with a 2 day break before resuming the 10 day schedule.
BSc Triandrobol Testo Plus Pros and Cons
Advantages of BSc Triandrobol Testo Plus
The formula is comprehensive and well-rounded.
The ingredients are all natural.
It stimulates testosterone production as well as energy and fat burning.
There are lots of great BSc Triandrobol Testo Plus reviews from customers who've had success with it.
Disadvantages of BSc Triandrobol Testo Plus
If you're in the US, it needs to be shipped from Australia.
Where to Buy
You can purchase BSc Triandrobol Testo Plus online. The price is about $50 US plus shipping for a one month supply.
Conclusion
BSc Triandrobol Testo Plus is a good product in that it's designed to increase testosterone levels for better performance in the gym and everywhere else.The only drawback for those of us in the US is that it ships from down under.

If that's not a problem for you, then BSc Triandrobol Testo Plus is definitely worth giving a try.
Have You Used BSc Triandrobol Testo Plus?

Leave Your Review Below!
Top 3 Testosterone BoostersAffiliate Disclosure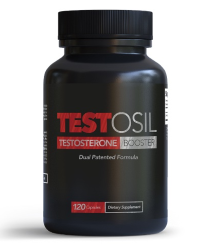 Testosil is the most effective testosterone boosting supplement on the market that I've tested.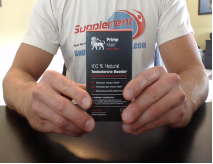 Prime Male is another very effective testosterone booster that uses clinically proven ingredients.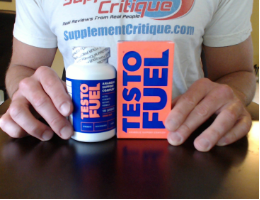 Testofuel is a VERY popular testosterone booster that contains ingredients to help older men.
Check Out My Top Choice For T Boosters - Testofuel

Click Here To Read My Review
Ask A Question
User Questions and Answers
No Questions Have Been Answered For This Article.