Andropenis Review – Genuine Penis Extender?
Rob Miller | October 14, 2016
---
Product Reviewed:
Andropenis
|
OUT OF 5 | Review by:
Rob Miller
|
---
REVIEWS
QUESTIONS
COMMENTS
---
Home » Male Enhancement » Andropenis Review – Genuine Penis Extender?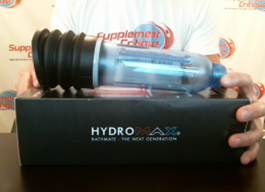 The Bathmate is a proven water-based vacuum pump that can help dramatically increase your size.
Andropenis Overview
Andropenis is a penile extender made by AndroMedical.   This product, and others like it, work on the principle of traction.  The idea is that it gently stretches the penis over time, enabling new tissue to grow into the spaces created by the stretching.  There are numerous studies demonstrating that it works.

In fact, tribal cultures have been stretching and elongating various body parts (such as necks, lips, and earlobes) for centuries.  According to AndroMedical, Andropenishas a 97.5% success rate when used as directed.  Andropenis has also been shown to improve penile curvature issues by 70%.
How Andropenis Works
The key to the Andropenis system is the Andropenis Extender.  You wear this mechanical device on your penis for 4 to 9 hours a day.  It is comfortable and painless, and can be worn under clothes during work or normal daily activities.  Throughout the day, it stretches the penile tissue, allowing room for growth of new tissue.  This new tissue amounts to additional length and girth.

You can expect a length increase of up to 1.5 inches in six months.  Gains will be most noticeable in the flaccid state, but will be present in the erect state as well.  And they are permanent.
The Andropenis packages also include comfort bands and all the tools and instructions you'll need to use the device.
Andropenis Pros and Cons
This could be an expensive purchase.  You'll want to weight the pros and cons before going ahead with it.
Advantages of Andropenis
Its mechanism of action is based on solid principles.
There is a money back guarantee.
It is safe and effective.
Disadvantages of Andropenis
It is expensive.
You may need to buy one of the more expensive packages to get what you need.
Some Andropenis reviews reveal that they needed to upgrade to a more expensive package in order to make the product work.
Where to Buy Andropenis
Andropenis is available through the AndroMedical website as well as several other online outlets.  The basic extender costs about $160.  The next package, called AndropenisGold goes for $250.  And the ultimate Andropenis Gold Premium is available for $300.  Amazon, on the other hand, sells the Gold Premium edition for $222, though there are complaints about the particular seller.  If you buy through AndroMedical, you'll get a 60 day guarantee, which may be worth it given the size of the purchase.
Conclusion
It would appear that Andropenis can indeed increase the length of your penis.  The real question is by how much, and is it worth it.  If you end up paying $300 for an effective growth of ½ an inch in the flaccid state, is that worth it to you?  If it is, then we think Andropenis is a reliable, reputable product.
Have You Used Andropenis?  Leave Your Review Below!
Our #1 Choice For Male Enhancement – Vigrx Plus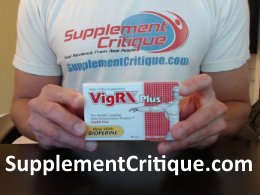 We have personally tested over 100 different male enhancement supplements, and Vigrx Plus stands out as the most effective in terms of results and customer reviews.  Not only is Vigrx Plus designed to help boost overall stamina and libido, but it's also the only product in its category to be clinically studied and PROVEN to work.
Click Here to read more about my specific results with Vigrx Plus
User Reviews
Rene lombard's Review
I have this contraption.I have tried it 3 or 4 times.

Unfortunately I am dissapointed.It it very difficult to put on and the rubber strap pinches my skin.

Chalk another one up as a gimmick.

Was this review helpful to you?

---
Want To REALLY Get Bigger?

Click Here To See Products That WORK!
Ask A Question
User Questions and Answers
No Questions Have Been Answered For This Article.