Androx Review – Is This The One For You?
By:
Rob Miller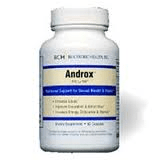 Androx Overview
Androx is a male enhancement supplement made by BioCentric Health Inc., a research based supplement company founded by 4 doctors out of Pennsylvania. BCH makes all kinds of supplements, from multivitamins to cognitive support. Androx is a product in the men's health category, as it claims to increase the body's natural production of male hormones and thereby provide nutritional support for sexual health and vitality.
Androx is a daily supplement. As the key ingredients build up in your system, you begin to notice the sexual effects taking hold:
Enhanced Libido
Improved Circulation and Blood Flow (ie Better Erections)
Increased Energy, Endurance, and Stamina
Additionally, the increase in natural testosterone can lead to some other benefits like:
Improved Muscle Tone
A More Positive Frame of Mind
Increased Energy in All Areas of Life
Better Memory
Stronger Heart and Immune System
Androx Ingredients and How They Work
The marketing information for Androx emphasizes the hormone production benefits of the product, and the active ingredients generally support that notion. There's:
Eurycoma Longifolia (aka Tongkat Ali) provides a boost in free testosterone, by not allowing it to bind with SHBG. All the testosterone in the world is useless to the body if it is bound up and rendered inactive. Tongkat Ali frees testosterone to make it available for use.
Cordyceps Sinensis helps the brain transform sexual thoughts and images into hormonal impulses, making your body more able to carry out its romantic intentions. It also improves mental clarity and memory to boot.
Epimedium Sagittatum acts as a precursor to nitric oxide, which increases blood flow to the penis for better, harder, longer-lasting erections.
Tribulus Terrestris increases the body's own testosterone production by first stimulating the secretion of luteinizing hormone. The luteinizing hormone then signals the testes to start producing more testosterone.
The recommended dose is 1 to 2 capsules daily. You should cycle on for 5 days, then off for two. After adhering to this schedule for 8 weeks, cycle off for 2 weeks before resuming the original regimen.
Androx Pros and Cons
Advantages of Androx
The formula is all natural.
It's made by a comprehensive supplement company with the support of doctors.
There is a generous 90 day money back guarantee.
Discounts and free gifts are offered with purchases of multiple bottles.
Disadvantages of Androx
It requires commitment.
The dosing schedule can become complicated and difficult to adhere to with all the cycling on and off.
It does not contain L-Arginine.
We found no independent Androx reviews or feedback from customers (aside from testimonials on the website).
Where to Buy
You can purchase Androx from the BioCentric Healthe website. A single bottle which is presumably a 1 month supply, costs $39.95 plus shipping.You can save considerably if you buy 6 bottles at a time. Your per bottle cost decreases to $29.99, and you get free shipping and 2 free reports as gifts. If you're not satisfied, Androx comes with a 90 day money back guarantee.
Conclusion
Androx seems like a fairly typical male enhancement supplement with nothing really more to offer than any of the other typical products out there. Some of the ingredients we look for are present, and some are absent. While Androxmay work for you, we see no compelling reason to recommend it over any of the other hundreds of supplements you have to choose from.
Have You Used Androx? Leave Your Review Below!
Top 3 Male EnhancementAffiliate Disclosure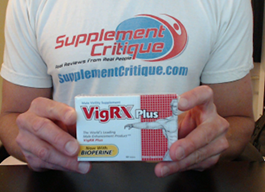 Out of the 100+ male enhancement products Ive tried, Vigrx Plus was the best.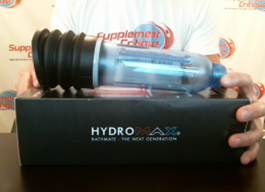 The Bathmate is a proven water-based vacuum pump that can help dramatically increase your size.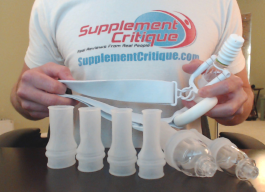 Phallosan Forte is a GREAT option for those looking to grow both length AND girth, permanently.
Honorable Mention/Inexpensive Alternative:Magnum Rings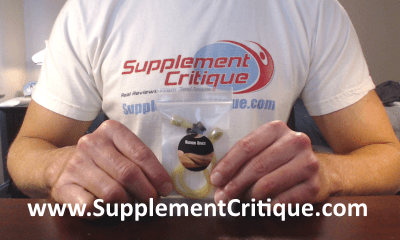 Magnum Rings are a VERY affordable option to getting both girth and length gains, at a fraction of the price of the Bathmate or Phallosan Forte.
Click Here to see our full Magnum Rings review.
User Reviews

5.0 out of 5 Stars (1 Reviews)
Have you used this supplement?
Androx testimonial
I started taking Androx about 3 years ago, at age 52. There was no real noticeable effect until after my 2nd week, into the third. I noticed a faster arousal taking place when confronting sexual thoughts or images. After 4 weeks, it was much easier to get an erection and stay hard. From then on out, ejaculation volume increased tremendously, so I know sperm production had increased. My mood and energy levels climbed, and after 6 to 8 weeks performance peaked. However, I made a mistake that I believe many men do, and that is, not cycling off long enough. Your body's own production of testosterone and LH begins to fall off as it gets accustomed to the herbs stimuli and after a few months, your semen, your T-levels, Luetinizing Hormone all fall way off, and the efficacy of the product fails. In retrospect now as I have tried different cycle intervals, as a man in his 50's I will say this: Any product with Tribulus or Tongkat Ali must be cycled off for 2 full weeks after 8 weeks of usage! It's hard to follow with calendar markings, but it's worth it. This gives your body the chance to renew it's own hormone production, and gives you the opportunity to feel the strong effects of the herbs all over again every 10 weeks. When I rebought the supplement in 2013, they had reduced the dosage amounts to ridiculous new low levels, hence there was little effect from what was once a great product. I agree with Rob on this, you need at least 1000mg a day of Tongkat Ali while you are using it to feel it's full effects.

Was this review helpful to you?
8 out of 9 people found this review helpful.
---
Want To REALLY Get Bigger?

Click Here To See Products That WORK!
Ask A Question
User Questions and Answers
---

I sent you a money order on 01 19 2018 for$119.85 have not received product. When can I expect the shipment? -Edward kendall

SupplementCritique.com is a review website. We have no connection to the product you ordered. You'll need to contact the company directly.- Rob
Was this question helpful to you?

ASK A NEW QUESTION