Aspartalone Review – Revolutionary Testosterone Booster?
By:
Rob Miller
Fact Checked On: 5-8-2013
Aspartalone Overview
In the world of bodybuilding, there's a never ending discussion regarding which are the best supplements you should be taking for pre-workout, post-workout, shredding, cutting, bulking up, and anything else you can think of. One thing that's pretty settled business is that the more testosterone you have flowing through your body, the better you'll do. And everybody also knows that there are libido and sexual performance benefits as well. What's not necessarily agreed upon, however, is how to get the testosterone you want.
You could get testosterone injections, but in order to do that legally, you'd require a prescription from a doctor, and if you don't technically have a deficiency, you shouldn't really be taking such serious measures. So then there's supplementation. Okay, but which kind? Most of what's out there is based on Tribulus Terrestrs, which has been shown to have some ability to increase testosterone.
Aspartalone is different. This supplement, from Primal Muscle, relies on something else, D-Aspartic Acid, which has been taking the supplement world by storm with it's claims that it raises free testosterone levels by 40% in just 12 days time.
Aspartalone Ingredients
The product page for Aspartalone on the Primal Muscle website does not offer a full list of ingredients. The only one mentioned is this D-Aspartic Acid, or DAA. DAA is a non-essential amino acid. It affects testosterone levels in a sort of roundabout way.

It signals the brain to release Luteinizing Hormone (LH) which then signals the testes to produce more testosterone. Like we mentioned above, tests have shown DAA to be quite effective at a dose of just over 3 grams a day.
Unfortunately, the amount of DAA in Aspartalone is not revealed online. Nor are any other ingredients in the formula divulged. This makes it pretty much impossible to predict whether or not Aspartalone will work. We also couldn't find any real reviews of testimonials from actual guys who've used it, so no help there either.
Aspartalone Pros and Cons
Advantages of Aspartalone
It contains tested testosterone booster DAA.
Disadvantages of Aspartalone
It's expensive.
The ingredients list and amounts are not disclosed.
We found no positive Aspartalone reviews from customers.
Where to Buy
You can purchase Aspartalone from the Primal Muscle website or a few other online retailers. The 120-count bottle has a retail price of $189.99, but the site sells it currently for $69.99. We don't know how long that bottle will last since we don't have any recommended dosage information.
Conclusion
The promise of DAA is exciting, but we just don't know enough about Aspartalone to recommend it. The website is big on hype and small on real, usable information. The retail price before discount is extremely high. These are all red flags that lead us to not recommend using Aspartalone.
Have You Used Aspartalone? Leave Your Review Below!
Top 3 Testosterone BoostersAffiliate Disclosure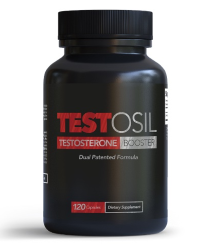 Testosil is the most effective testosterone boosting supplement on the market that I've tested.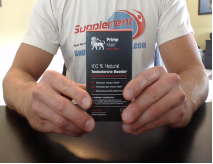 Prime Male is another very effective testosterone booster that uses clinically proven ingredients.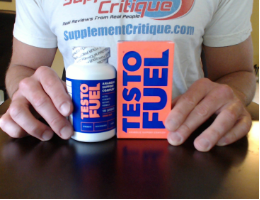 Testofuel is a VERY popular testosterone booster that contains ingredients to help older men.
Check Out My Top Choice For T Boosters - Testofuel

Click Here To Read My Review
Ask A Question
User Questions and Answers
No Questions Have Been Answered For This Article.