Aspire 36 Review – Aspire 36 Recalled?
Rob Miller | November 1, 2014
---
Product Reviewed:
Aspire 36
|
OUT OF 5 | Review by:
Rob Miller
|
---
REVIEWS
QUESTIONS
COMMENTS
---
Home » Male Enhancement » Aspire 36 Review – Aspire 36 Recalled?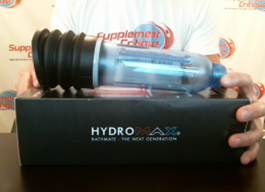 The Bathmate is a proven water-based vacuum pump that can help dramatically increase your size.
Aspire 36 Overview
Everybody wants that magic pill that's natural, safe, effective, and you only have to take it when you think you'll be needing it.

That's why I get asked over and over to recommend a fast-acting male enhancement pill.

Who wouldn't want a pill that he can take a few minutes before having sex that would make his erection harder and his performance better than anything his lady has every seen or experienced?

Well, this fast acting superstar product is hard to find. In fact, it may just not exist.

But we keep looking so if it does, we'll find it.


Aspire 36 claims very clearly and boldly that this is the one you've been looking for.

You only take it when you're expecting activity, it makes you horny, it makes you hard, and you'll be able to go again and again for up to 36 hours.


Aspire 36 Ingredients and How They Work
According to the official Aspire 36 information we found, the ingredients list is all natural and includes:
Oleic Acid
Mineral Oil
Ophiglossum Thermale Extract
L-Arginine CHL
Huang Qi
Schizandra
Danshen
Vitamin E
Vitamin C
These are actually pretty uncommon ingredients for a male enhancement formula. Not at all what I would expect to see.


Aspire 36 Reviews
There are lots of positive Aspire 36 reviews out there from customers who've had great success with it.

But a common theme among these positive reviews is a complaint of headaches.

When it comes to fast acting male enhancement pills, this is a red flag because headaches are a side effect often caused by prescription ED medication.

Over the years, there have been several fast-acting male enhancement pills recalled by the FDA for containing these prescription medication.

The FDA does random formula testing, and pretty frequently, they find these undisclosed, potentially dangerous, ingredients.


Aspire 36 Recall
Unfortunately, Aspire 36 was one of those supplements.

The FDA issued a recall because Aspire 36 contained an undisclosed ingredient that requires a prescription.

The problem here is that guys with heart conditions, high blood pressure, and guys who take medications to control these conditions may experience dangerous side effects when they use these prescription medications.

So it's unethical to say the least to put these medications in their "natural" product and not tell anyone. It puts their customers in danger.


Aspire 36 Pros and Cons
Advantages of Aspire 36
Disadvantages of Aspire 36
It was recalled by the FDA and is no longer on the market.


Conclusion
The fact that so many fast-acting male enhancement pills get recalled for containing undisclosed ingredients is really strong evidence that it's difficult to make a natural fast-acting pill that competes with the prescription stuff.

Unfortunately, Aspire 36 is just another example of this failure.
Have You Used Aspire 36? Leave Your Review Below!


Our #1 Choice For Male Enhancement – Vigrx Plus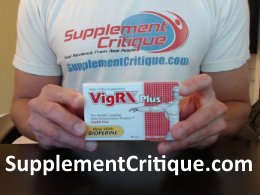 We have personally tested over 100 different male enhancement supplements, and Vigrx Plus stands out as the most effective in terms of results and customer reviews.

Not only is Vigrx Plus designed to help boost overall stamina and libido, but it's also the only product in its category to be clinically studied and PROVEN to work.


Click Here to read more about my specific results with Vigrx Plus
Want To REALLY Get Bigger?

Click Here To See Products That WORK!
Ask A Question
User Questions and Answers
No Questions Have Been Answered For This Article.