Befar Review – Is It Right For You?
By:
Rob Miller
Fact Checked On: 5-2-2018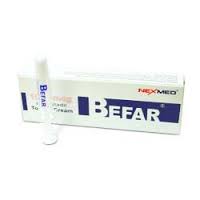 Befar Overview
The universe of male enhancement products is both deep and wide. You've got the prescription drugs you take orally, the herbal supplements, the extenders, the pumps, the numbing creams, gels and sprays. You've even got the injectibles.

That's right. There are medicines you can inject into your penis to solve erectile dysfunction problems. And it's something related to these that we're going to talk about today.
Befar is a product made by Chinese company NexMed. It's essentially the same as the injectible erectile dysfunction remedy, Caverject. Only rather than requiring injection, Befaris applied semi-topically. Allow me to explain.
Befar Ingredients and How They Work
The primary active ingredient in Befar is Alprostadil (the same as what's in Caverject). What it does is open up and widen the blood vessels of the penis, allowing blood to rush in an create an erection. That's the internal mechanism of action. Now we'll talk about how to use it.
Befar comes in individually pre-loaded syringe style tube appicators. (Not syringes with needles for administering injections, but syringes like for administering oral medication to a toddler.) About 15 minutes before having sex, you grasp the penis, hold it upright, open up the opening to the urethra, and apply the cream using the applicator. You should continue to hold your penis upright for a good 30 seconds so the cream spreads as it should.
Befar Care and Precautions
There are a number safety and efficacy warnings and procedures you'll need to note. First of all, you need to keep Befar in the refrigerator if you want it to last. Secondly, the company puts out a statement that you shouldn't "be alarmed" if you can't see the cream in the applicator. It's just that the dose is extremely small.
Befar works with condoms, and in fact, they say it is necessary to use condoms if your partner is pregnant or lactating, or if you will be engaging in oral sex. This is to prevent harm to your partner and/or baby.
There are also some side effects caused by Befar. Some of the common ones are urinary tract pain, redness at the application site, burning, flu symptoms, headaches, and palpitations.
Befar Pros and Cons
Advantages of Befar
It can be an erectile dysfunction solution for anyone who cannot or will not take pills.
The active ingredient has been used to treat erectile dysfunction by injection for years.
It does not require an actual injection.
Disadvantages of Befar
There are potential side effects, including penis pain.
Using it may be uncomfortable for some.
It require a prescription in the US.
It's expensive.
Befar does nothing for libido or stamina.
Where to Buy
Befar is sold online in many countries. In the US, the main ingredient requires prescription. A single tube (one application) is sold online for about $30-35.
Conclusion
The reason there are all kinds of ways to get erectile dysfunction help is because there are millions of guys who suffer from it, each with his own quirks and needs. If the idea of a "topical suppository" is attractive to you, by all means, talk to your doctor, and see if Befar or something similar is what you should be using.
Have You Used Befar? Leave Your Review Below!
Top 3 Male EnhancementAffiliate Disclosure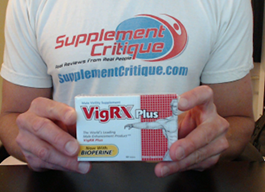 Out of the 100+ male enhancement products Ive tried, Vigrx Plus was the best.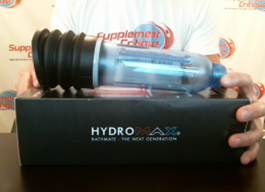 The Bathmate is a proven water-based vacuum pump that can help dramatically increase your size.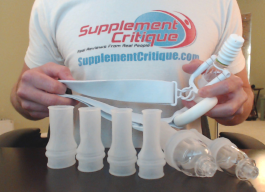 Phallosan Forte is a GREAT option for those looking to grow both length AND girth, permanently.
Honorable Mention/Inexpensive Alternative:Magnum Rings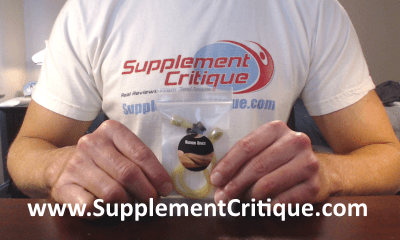 Magnum Rings are a VERY affordable option to getting both girth and length gains, at a fraction of the price of the Bathmate or Phallosan Forte.
Click Here to see our full Magnum Rings review.
Want To REALLY Get Bigger?

Click Here To See Products That WORK!
Ask A Question
User Questions and Answers
No Questions Have Been Answered For This Article.