Belly Blaster
Product Reviewed:
Belly Blaster
OUT OF 5
RECOMMENDED
Belly Blaster Overview
There are several things to look for when you're choosing a supplement to help you lose weight,
several aspects to consider.

There are supplements that help boost your metabolism and burn fat.


There are supplements that give you energy to stay motivated to eat right and work out.

There are
supplements that suppress your appetite so you're just not thinking about eating quite so much.


And there are supplements that actually make your stomach feel full so when you do eat, you don't
eat quite so much.

Some of the best weight loss supplements use a combination of these effects
to help you take off the weight quickly and efficiently.

Belly Blaster chooses to go with
appetite suppression,
Of course, when it comes to weight loss, there's always at least a few trendy fads going on.


They're usually based on a celebrity endorsement or something like that, making people think that
"if so and so uses it and looks like they do, then imagine what it can do for me!

"
Belly Blaster is available online and it capitalizes on three fads: Raspberry Ketones, Green
Coffee Bean, and Garcinia Cambogia.

The trouble with fads is that it's difficult to tell the
difference between what's real and what's just hype. Difficult, but not impossible.


Belly Blaster Ingredients and How They Work
There are 4 active ingredients in the Belly Blaster formula.

We briefly mentioned 3 of them
above.

Now we'll get into them a little deeper, and talk about how they work.


Green Coffee Bean Extract contains a high concentration of Chlorogenic Acid which can regulate blood sugar, control appetite, and support metabolism.

The roasting process removes the chlorogenic acid, so that's why you need the green coffee beans (before they're roasted).


Raspbery Ketones can help regulate fat metabolism by modulating the hormone Adiponectin.

This process also reduces appetite and increases general metabolism.

It also increases the release of
Hormone Sensitive Lipase which helps release fat stored in fat cells and use it for energy.


Garcinia Cambogia Extract is all the rage for its Hydroxycitric Acid which inhibits the body's
ability to store carbohydrates as fat.

Additionally, it increases Serotonin levels which elevate
mood and suppress appetite.


Caffeine Anhydrous is used in most weight loss supplements because it can increase energy,
suppress appetite, and boost metabolism.


Instructions are to take 2 Belly Blaster at a time with breakfast and lunch.


Belly Blaster Pros and Cons
Advantages of Belly Blaster
It's much less expensive than many weight loss supplements.


There are lots of positive Belly Blaster reviews from customers who've used it, many specifically
mentioning the appetite suppression.


It also comes in a PM version with no caffeine to keep you up.


Disadvantages of Belly Blaster
The doses of the active ingredients are below what is considered necessary to lose weight.


The negative reviews mainly talk about how Belly Blaster just doesn't work, but some mention side
effects like headaches and nausea.


The product advertising talks about targeting belly fat, but it can't really do that.

Fat comes
off where it wants to come off.


Where to Buy
Belly Blaster is available to purchase through Amazon.

The 60 capsule bottle currently sells for
$19.95.
Conclusion
Although it's light on most of the components, it's a decent ingredient profile, and the number
of side effects I've seen reported is pretty small.

In a lot of ways, a weight loss supplement
is what you make of it.

Judging from the reviews, it's likely that if you take Belly Blasterand
follow a healthy diet and exercise program, you'll lose weight.

And perhaps the best part is if
it doesn't work, at least you didn't pay a fortune for it.
Have You Used Belly Blaster? Leave Your Review Below!
User Reviews
There are no user reviews for this post.
User Questions and Answers
User Questions and Answers
No Questions Have Been Answered For This Article.
Sign Up For Our FREE 44 Page Ebook
"How To Lose Weight Quicky and Effectively"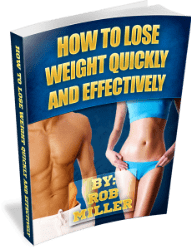 X
Sign Up For Our FREE 44 Page Ebook
"How To Lose Weight Quicky and Effectively"