Biotivia BioForge Review – Should You Use It?
By:
Rob Miller
Fact Checked On: 12-13-2014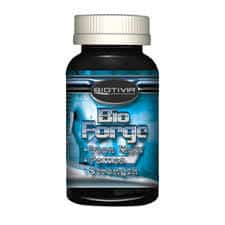 Biotivia BioForge Overview
When it comes to natural testosterone boosters, the options are almost endless.

The good thing about that is obviously we should be able to find something effective and affordable.

The bad thing about it is we may have to wade through product after product after product to find out.

And that's probably what brings you here.

You've heard of Biotivia BioForge, whether it be good things or bad things, and you want more information before you take the plunge.
Biotivia BioForge is a natural testosterone booster.

As we age, it's completely normal for our testosterone levels to drop.

In most cases, it's not enough to be a real issue, but it is enough to feel sluggish, to put on belly fat more easily, to make it harder to gain lean muscle mass, and to see a drop in sex drive.

Biotivia BioForge uses natural ingredients to combat these problems without doctor visits or prescriptions.
Biotivia BioForge Ingredients and How They Work
Biotivia BioForge prides itself on being able to replace not just your testosterone booster, but your entire bodybuilding stack.

Here are the ingredients they use in attempt to achieve that goal:
Sensoril is a proprietary name for a compound based on Ashwagandha Roots and Leaves.

It maintains healthy (low) levels of cortisol because higher cortisol levels mean lower testosterone levels.
Primavie is a proprietary form of Shilajit which contains minerals that support blood flow, energy, immune function, and the secretion of testosterone.

It's highly anabolic in that it accelerates protein synthesis, and it increases ATP to increase muscle strength.
EuryGold is a proprietary form of Tongkat Ali which increases free testosterone by lowering SHBG levels to block its ability to bind to testosterone molecules, making them unusable.

It's been tested and shown to increase lean muscle mass.
Zinc which has been shown to have a direct correlation with testosterone levels.

You need proper zinc levels to achieve and maintain optimal testosterone levels.
Cholecalciferol (Vitamin D) which also has a direct correlation with testosterone levels.
Piperine which improves the absorption of the rest of the ingredients in the formula.
You are directed to take 1 Biotivia BioForge capsule with a glass of water 3-4 times a day, about 20 minutes before meals.

It's recommended that you use it for a 4 to 12 week cycle for best results.
Biotivia BioForge Pros and Cons
Advantages of Biotivia BioForge
The ingredients are all natural and it doesn't require a prescription.
There are some very positive Biotivia BioForge reviews from customers who've used it.
It can be used by both men and women.
Disadvantages of Biotivia BioForge
There are just as many very negative reviews as there are very positive ones.

It seems like this is either a love it or hate it supplement.

There's very little in between.
Where to Buy
You can purchase Biotivia BioForge online at the Biotiva website and some other retail sites as well.

The 90 capsule bottle sells for $59.95 which puts it pretty much in the middle in terms of average pricing.I was unable to find any indication of a money back guarantee.
Conclusion
The Biotivia BioForgeformula seem a little narrow compared to a lot of the other products I've tried.

Given that, and the very mixed reviews from people who've used it, I'd say you can and should do better for your money.
Have You Used Biotivia BioForge?

Leave Your Review Below!
Top 3 Testosterone BoostersAffiliate Disclosure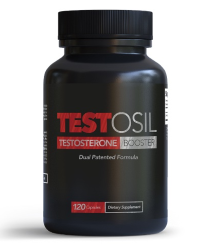 Testosil is the most effective testosterone boosting supplement on the market that I've tested.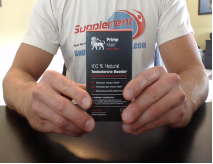 Prime Male is another very effective testosterone booster that uses clinically proven ingredients.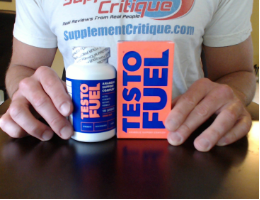 Testofuel is a VERY popular testosterone booster that contains ingredients to help older men.
Check Out My Top Choice For T Boosters - Testofuel

Click Here To Read My Review
Ask A Question
User Questions and Answers
No Questions Have Been Answered For This Article.