Universal Nutrition ZMA Pro Review – Does It Work?
By:
Rob Miller
Fact Checked On: 12-14-2014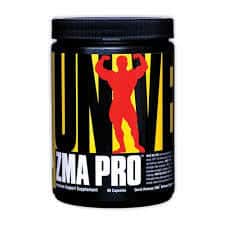 Universal Nutrition ZMA Pro Overview
If you spend any time at the gym, you've no doubt heard of about guys using natural testosterone boosters to stem the tide against declining levels and help them get in great shape.

That's because as we age, T levels drop, workouts get harder, and gaining fat gets easier.

So if there's a natural way to combat this process, guys are going to use it.
There are all sorts of ancient herbal and newer fangled ingredients that supplements use to raise levels, but there's on particular combination that's been used with great success for years and years. And it's very simple.

Universal Nutrition ZMA Pro uses that combination, and judging from the positive feedback I've seen, it works – sort of.
Universal Nutrition ZMA Pro is a natural testosterone booster, but its most talked about benefit is its ability to help you get a great night's sleep and to have vivid, lucid dreams while you do.

So lets take a look at this formula and see what it can tell us.
Universal Nutrition ZMA Pro Ingredients and How They Work
The Universal Nutrition ZMA Pro ingredient list is short and to the point.

It includes:
Vitamin B6 (as Pyridoxine HCL)
Zinc (as L-Monomethionine and Aspartate)
Magnesium (as Aspartate)
It has long been known that Zinc Magnesium Aspartate (ZMA) can increase natural testosterone levels, and the addition of Vitamin B6 increases the effect.

The instructions are to take 3 Universal Nutrition ZMA Pro capsules for men or 2 capsules for women on an empty stomach about 30-60 minutes before bedtime.

It's recommended that you don't take it with dairy or calcium since this may cause digestive discomfort.
Universal Nutrition ZMA Pro and Sleep
In addition to boosting your body's natural testosterone production process, Universal Nutrition ZMA Prohelps you sleep more restfully so you can achieve better muscle recovery during that time.

In fact, most of the Universal Nutrition ZMA Pro reviews from customers talk mainly about the benefits to your sleep.

And almost everyone says the same thing – that they get a more restful sleep, wake up fewer times, and have vivid dreams they can remember.
Universal Nutrition ZMA Pro Pros and Cons
Advantages of Universal Nutrition ZMA Pro
It's all natural.
I contains nothing but vitamins and minerals.
Its formula components have been shown to increase testosterone.
There are tons of favorable Universal Nutrition ZMA Pro reviews.
It's affordable.
Disadvantages of Universal Nutrition ZMA Pro
You're probably going to want to stack it with something else for your best bodybuilding results.

It seems to do its job, but it's scope is limited.
Where to Buy
You can purchase Universal Nutrition ZMA Pro online through several sources.

The 90 capsule bottle sells for prices between $12 and $16.
Conclusion
Lots of guys swear by ZMA as part of their supplement regimen. Universal Nutrition ZMA Pro is an effective brand that you can trust to get results from.Consider it as an add-on to your current routine, to help you get the rest you need to recovery properly from even your most rigorous workouts.
Have You Used Universal Nutrition ZMA Pro?

Leave Your Review Below!
Top 3 Testosterone BoostersAffiliate Disclosure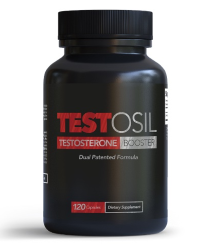 Testosil is the most effective testosterone boosting supplement on the market that I've tested.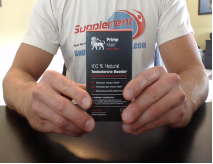 Prime Male is another very effective testosterone booster that uses clinically proven ingredients.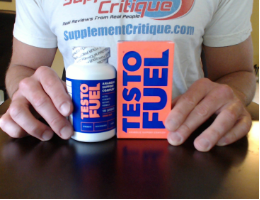 Testofuel is a VERY popular testosterone booster that contains ingredients to help older men.
Check Out My Top Choice For T Boosters - Testofuel

Click Here To Read My Review
Ask A Question
User Questions and Answers
---

My dear friend. My body is slim. Hight 5'11inch.24yeRs old. Can I use this supplement. Tell me. Comment on my mail I'd. Thanks -Vijay

This supplement is perfectly safe for you to take.- Rob
Was this question helpful to you?

ASK A NEW QUESTION