Muscle Pharm Z-Core PM Review – Does It Work?
By:
Rob Miller
Fact Checked On: 12-15-2014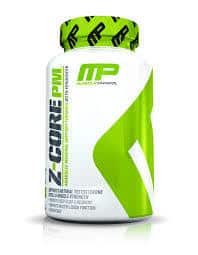 Muscle Pharm Z-Core PM Overview
ZMA stands for Zinc Magnesium Aspartate, and it's long been known to increase testosterone levels naturally and to help you get deeper sleep and better rest and recovery after even your toughest workouts. There are lots of ZMA supplements.

Some have nothing but ZMA. Others have additional ingredients for additional promised benefits.

The one we're looking at today is called Muscle Pharm Z-Core PM, and it falls in that second category.
The promise of Muscle Pharm Z-Core PM is that supports testosterone levels (for increased muscle strength and improved libido) naturally, while it promotes deep sleep and muscle recovery.

The focus in the case of this supplement, however, is clearly the improved sleep and recovery, as you can tell from the vast majority of customer reviews.
Muscle Pharm Z-Core PM Ingredients and How They Work
As is standard for ZMA supplements, the primary ingredients in Muscle Pharm Z-Core PM are Zinc Aspartate, Magnesium Aspartate, and Vitamin B6.

This is a well-known combination of vitamins and minerals to support testosterone production within the body.
Additional ingredients in the case of Muscle Pharm Z-Core PMare:
Copper which supports the anabolic state.
Fenugreek which increases the body's natural testosterone production process.
Melatonin which is an antioxidant, widely known to help you reach a deeper sleep state.
Men are instructed to take 1-2 Muscle Pharm Z-Core PM capsules, preferably on an empty stomach, about half an hour to an hour before bedtime.

It's recommended that women take 1 capsule.
Muscle Pharm Z-Core PM Pros and Cons
Advantages of Muscle Pharm Z-Core PM
There are lots of positive Muscle Pharm Z-Core PM reviews, mainly discussing how it helps with sleep.
The ingredients are all natural.
It doesn't require a prescription.
Disadvantages of Muscle Pharm Z-Core PM
There's really no talk of its muscle building and testosterone boosting properties in the numerous reviews I've seen.
Where to Buy
You can purchase Muscle Pharm Z-Core PM online or in stores, like GNC.

The price varies pretty widely, so you'll want to make sure you shop around.

I've seen the 60 capsule bottle sell for as little as $16 as as much as almost $30.
Conclusion
A ZMA supplement could be a good add on to your current supplement regimen. Muscle Pharm Z-Core PM is a good choice with one exception.If you don't react well to, or just don't want to use, melatonin, you'll want to choose something else.
Have You Used Muscle Pharm Z-Core PM?

Leave Your Review Below!
Top 3 Testosterone BoostersAffiliate Disclosure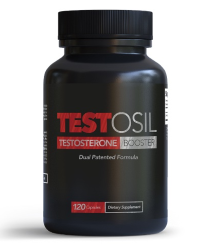 Testosil is the most effective testosterone boosting supplement on the market that I've tested.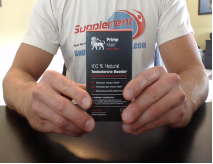 Prime Male is another very effective testosterone booster that uses clinically proven ingredients.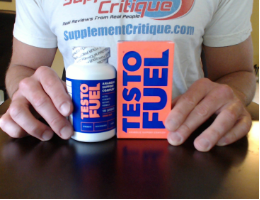 Testofuel is a VERY popular testosterone booster that contains ingredients to help older men.
Check Out My Top Choice For T Boosters - Testofuel

Click Here To Read My Review
Ask A Question
User Questions and Answers
No Questions Have Been Answered For This Article.