Muscle Tech Test HD Review – Does It Work?
By:
Rob Miller
Fact Checked On: 12-15-2014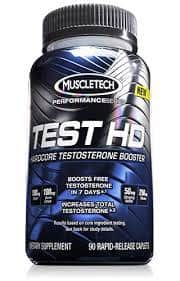 Muscle Tech Test HD Overview
If you've noticed lately that you're a little sluggish, you've put on a little weight, you're less interested in sex, and lifting at the gym is getting harder, it might be due to declining testosterone levels, especially if you're 35 or older.

It's real, it's natural, and it sucks.

It's not so bad that you think you need to see a doctor, but it is so bad that you wish you could stop the decline.

That's where natural testosterone boosting supplements come in.

But there are so many out there, it makes choosing one very difficult.
Muscle Tech Test HD is one you can find online. They claim it boosts testosterone levels in as little as 7 days, and that it blows away the results of everything else you've tried.

Without stimulants or unsafe prescription ingredients, you'll see the improvements you've been looking for. That's the claim.

Now let's check to see if it can be backed up by the ingredients.
Muscle Tech Test HD Ingredients and How They Work
The signature ingredient in Muscle Tech Test HD is Shilajit (in the proprietary form of PrimaVie), a mineral found in the rocks of the Himalayas.

It's been shown in tests to significantly increase total testosterone levels with 90 days of use.

It can also boost ATP levels, which is the energy used by muscles to push harder, achieving greater results.
Other ingredients include:
Boron Citrate which has been shown to increase testosterone levels.
Tribulus Terrestris which kickstarts the body's testosterone making process by releasing Luteinizing Hormone.

The LH then signals the testes to make more testosterone.
Stinging Nettle which increases free testosterone by decreasing SHBG (Sex Hormone Binding Globulin) Levels.

SHBG attaches itelf to testosterone, make it unavailable for use by the body.

Less SHBG means more free (usable) testosterone.
You should take 1 Muscle Tech Test HD caplet in the morning and one in the mid afternoon.

On days when you work out, you should take your second dose about 30 minutes before heading to the gym.
Muscle Tech Test HD Pro and Cons
Advantages of Muscle Tech Test HD
The ingredients are all natural.
Some of the key ingredients have been tested and shown to positively affect testosterone levels.
There are lots of positive Muscle Tech Test HD reviews from guys who've used it.
Disadvantages of Muscle Tech Test HD
Some reviewers make it clear that Muscle Tech Test HD did nothing for them.
It's pretty expensive.
Where to Buy
You can buy Muscle Tech Test HD online at the Muscle Tech website or a few other retail websites.

The 90-count bottle could last a month and a half and its price ranges from $20-$70. That's probably the widest price disparity I've seen in a supplement, which raises a red flag.Not sure what it means, but I don't think it's a good thing.
Conclusion
If you can get Muscle Tech Test HDfor $20, it's probably worth a try based on several positive customer reviews.But I wouldn't recommended spending closer to $70. That's just too much for what you're getting.
Have You Used Muscle Tech Test HD?Leave Your Review Below!
Top 3 Testosterone BoostersAffiliate Disclosure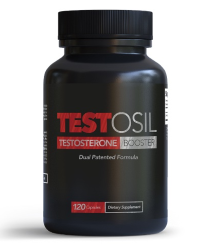 Testosil is the most effective testosterone boosting supplement on the market that I've tested.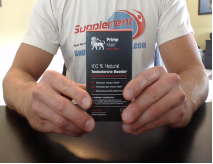 Prime Male is another very effective testosterone booster that uses clinically proven ingredients.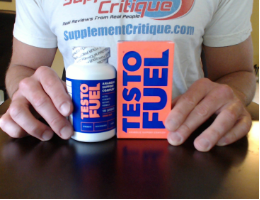 Testofuel is a VERY popular testosterone booster that contains ingredients to help older men.
Check Out My Top Choice For T Boosters - Testofuel

Click Here To Read My Review
Ask A Question
User Questions and Answers
---

Do you think its safe to drink on this stuff? -Darin

Alcohol in moderation won't be a problem.- Rob
Was this question helpful to you?
1 out of 1 people found this question helpful.
ASK A NEW QUESTION