Blast XL is an herbal male enhancement supplement marketed not to the millions of men who suffer from erectile dysfunction, but to the millions of men who don't. These men just want a better, more exciting, more explosive experience, and Blast XL promises to give it to them. Among the many things that this product claims is that you will get a rush of energy and enthusiasm, you'll ejaculate more than ever, your orgasms will be more intense, you'll have more control and staying power, and your erection will be bigger and harder than you thought possible.
But lot's of products are in the market that make similar claims so, does Blast XL work?

We did some digging around the internet.
Blast XL Ingredients and How They Work
Blast XL is made in the US at an FDA approved facility.

While this might not seem like a big deal, in a largely unregulated industry like supplements, it is a major plus. Many products, especially those made overseas, contain substances that are not listed on the label or do not contain some of what is promised. The active ingredients in Blast XL include:
Maca Root – an ancient Peruvian aphrodisiac that has been shown to counter the sexual side effects of Selective serotonin reuptake inhibitor (SSRI) antidepressants. It's also been shown to increase sperm volume.

It is notable that these effects of maca are not the result of any changes in hormone levels and that the herb is completely non-stimulatory.

Unfortunately, this also means that the mechanism by which maca improves sexual performance is not fully understood.

It's also worth realizing that the majority of promising studies regarding maca come from Peru, where maca just happens to be a major economic player. It would be more reassuring to see research from areas that do not have such a vested interest in how much maca they sell.
L-Carnitine – an amino acid that has shown promise in improving sperm quality.

Carnitine also improves blood flow by increasing the levels of vasodilating nitrates in your system which could, in theory, improve erections.

Studies on this effect, though, are mixed and inconclusive.
Pumpkin Seed – improves prostate and overall male reproductive health. Specifically, the high levels of zinc and magnesium are the aspects of the humble pumpkin seed that we're concerned with here.

Both of these – as well as several other vitamins and minerals found in pumpkin seeds – have been shown to play a role in sperm production and quality.

Zinc also helps to protect, but not necessarily increase – testosterone levels as men age.
Pygeum Africanum Bark Powder – this herb has been shown in some small studies to increase sperm production and prostate health but more research is needed to be sure.

Oddly, studies have shown that pygeum could have some anti-androgenic effects, meaning that it works against testosterone.

Which is not what we're looking for here.
Epimedium Sagittatum Herb Extract – a relative of the famed Horny Goat Weed, this herb increases sex drive and increases nitric oxide to improve blood flow to the penis.There have also been several quality animal studies that have shown potential for increased testosterone production.

This is really the ingredient that creates harder, bigger erections.
Blast XL is to be taken as needed. The recommendation is to take one pill 30 to 60 minutes before having sex.

What I do find a little strange, however, is that the website states that you'll see results "as early as the first month!" This hints to the fact that the manufacturers do not expect Blast XL to have any immediate, acute results.
Blast XL Pros and Cons
Choosing from among the hundreds of similar products available can be tricky – especially since many of the them have essentially the same ingredients. Weighing the specific pros and cons can help.
Advantages of Blast XL
The ingredients are all natural.
You only take as needed.
There is a free trial offered.
Disadvantages of Blast XL
We could not find any independent Blast XL reviews from customers.
The free trial offer activates an automatic shipping program after 14 days unless you return the product.
There is a 30-day money back guarantee, but it only applies to unopened bottles.
Blast XL Reviews, Complaints, and Opinions
Frankly, I had a really hard time finding any trustworthy reviews of Blast XL on the internet – which sends up red flags for me.

While it is common practice for companies to commission paid reviews, there are usually some independent customers out there with some strong opinions.

In this case, however, I came up with nothing.

In part, this is likely because the product is not available on Amazon which is usually a rich source of honest customer reviews.
Looking at the promotional material, though, the first thing that stands out to me is that I could not find any exact dosages listed for the ingredients.

Although many of the ingredients found in Blast XL have potential to work, they are studied in specific amounts and I cannot be sure if they are present in this product in the correct levels. Which makes me suspicious.

That might seem a little overly-cautious but the truth is that this commonly happens in supplements: Ingredients are included because they look good on the label but the levels are kept well below the recommended dose to keep costs down.

Since Blast XL doesn't display any details that I could find, I can't say for sure whether or not this product follows that industry pattern.
I'm also struck by the fact that the vast majority of ingredients in Blast XL are only proven to improve sperm production and/or quality which doesn't necessarily have anything to do with sex drive or sexual performance.

The only substances in the ingredient list that actually have an impact on sex drive are maca and Horny Goat Weed.
Where to Buy
The only way to purchase Blast XL is through their website, which is cause for concern. There are, however, a few different pricing options. You can buy 3 bottles (a 3-month supply) for $89.95 or 6 bottles for $149.95. Or you can choose a "free-trial" bottle, but we use the term loosely. You'll pay only shipping at first, but if you don't call to cancel within 14 days of ordering, you will be billed $69.95 for the bottle already received. And you will continue to receive one bottle per month for that same price of $69.95. So not only is your trial bottle not actually free, but you'll also be charged a much higher per-bottle price than you would if you avoided the free trial altogether.
Frankly, the company website just feels like a scam.They employ such tactics as a series of pop-ups when you try to leave reminding you that you're missing out on a "great deal" and making more offers.

The company also heavily promotes their other product, Grow XL, which through the same pricing scheme.
A Glance At Grow XL
It's worth looking at Grow XL briefly since the company aggressively encourages you to stack both of their products.

The ingredients for Grow XL include L-arginine, Tribulus Terrestris, Citrus Aurantium, guarana, and caffeine.
The last three, citrus aurantium (bitter orange), guarana and caffeine are all stimulants.

Arginine has potential to slightly increase blood flow and tribulus terrestris has been shown to be a fairly potent aphrodisiac.
But I see nothing in this formula that would deliver the inches of growth that Grow XL promises.
Conclusions
Blast XL has several ingredients that could be beneficial to your sex life, but is lacking several others.The material available on the website is also silent about exactly how much of these ingredients are present in Blast XL.
Ultimately, we really don't see anything special about this product.

For us, there is nothing that makes Blast XL stand out as superior to the hundreds of other nearly identical products available on the market. While this product could have some usefulness, it's fairly expensive when compared with competitors and we couldn't find anything to justify the price.
What we do see, though, is a company that isn't totally honest about it's product or its practices, that employs a strange and confusing price structure, and tries to entice customers to pay the highest possible per-bottle price under the guise of a "free trial." It's clear that this company is designed for the sole purpose of making money.

Which, of course, is the goal of all businesses but this product comes very close to being categorized as a scam.
In fact, a discreet link on their website includes the words "Webmasters, please visit pillwealth.com to make money." Following that link brings you to a website that very quickly allows you to join what seems to be a pretty lucrative affiliate advertizing program.

The only reason that this is noteworthy is because there is so little customer information, it seems strange that there would be so much content trying to pull in advertisers.
The truth is that there are plenty of products in the male enhancement business that we would recommend you avoid. Blast XL is included on that list, even if it's simply because the company doesn't seem entirely trustworthy.
Have You Used Blast XL? Leave Your Review Below!
Top 3 Male EnhancementAffiliate Disclosure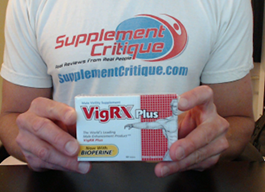 Out of the 100+ male enhancement products Ive tried, Vigrx Plus was the best.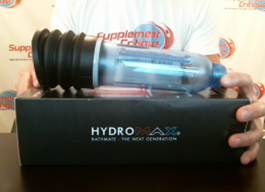 The Bathmate is a proven water-based vacuum pump that can help dramatically increase your size.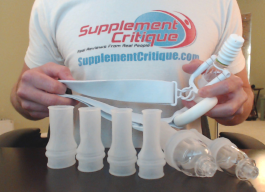 Phallosan Forte is a GREAT option for those looking to grow both length AND girth, permanently.
Honorable Mention/Inexpensive Alternative:Magnum Rings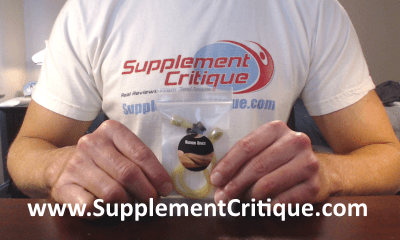 Magnum Rings are a VERY affordable option to getting both girth and length gains, at a fraction of the price of the Bathmate or Phallosan Forte.
Click Here to see our full Magnum Rings review.
How People Found This Review:
and blast xl, and blast xl reviews, and blastxl, and blast xl review, and does blast xl really work
User Reviews

1.0 out of 5 Stars (1 Reviews)
Have you used this supplement?
This one is not just a scam it's a double scam! Don't bother!
By
Jake

,
Oct 29, 2018


In Short:

I would NOT recommend this to a friend.
When Rob says there's a red flag in his reviews, believe him. Explanations of my own testing procedure can be found in my review of Stendra and Kamagra elsewhere on this website.

I tested Blast XL and Grow XL. First of all what they're trying to do is get you to buy two products to do what a single product from another manufacturer would do.

Blast XL contains Pygeum Africanum, yes it's African tree bark, but it's not the same as Yohimbe.

The Yohimbe tree is a different tree, the Latin name for Yohimbe's classification ends in johimbe. Johimbe is a Latinized version of Yohimbe.

Pygeum Africanum is used to treat BPH, benign prostate hyperplasia, and everything from venereal disease to insanity, but not ED. Yohimbe has some erection enhancing properties, but a lot of men (& I'm one of them) don't tolerate it well.

That said Yohimbe is the erection enhancer those who can take it want, Pygeum Africanum has not been shown to be effective in treating ED. The amino acids contained in many erection enhancers are L-argenine and L-carnitine, but you have to buy both Grow XL and Blast XL to get them both. L-argenine may do the job itself, but if you want both, why not find a product containing both?

Among other things Grow and Blast promise are more intense orgasms and a greater volume of ejaculation.

Granted it is a psych boost to watch your own erect penis blast off a megaload, but considering the goal is sex with your most significant female, why would bigger loads be the main concern? Yeah, I'm a masturbator myself, but that's another book. The implication is that the larger amount of semen in your ejaculation, the more intense the orgasm, which is not necessarily true.

Back to my test.

I got my Blast XL and Grow XL from an Indian, as in India, a friend who buys from the web and resells supplements in a chain of his own convenience stores. The stuff is too expensive for me otherwise.

The dosage instructions are unclear when comparing the leaflet from the company, the website, and instructions on the bottle. No way I'm going to pay that much for anything that you have to take every day and not give me good solid erections.

The maker says it's best to take it for a month before getting positive results, but also suggests a double dose of two to four pills before sexual activity.

When I tested it I found I had to increase the dose to four pills of either one. It took three minutes of hand action satisfaction for my penis to fully erect without any enhancer.

After I took the Grow XL and/or Blast XL, there was no decrease, in the length of time, it took my penis to become fully erect. In one case I actually had to rev up my strokes and jacks to get hard and it took six minutes.

That's twice as long is it took without any sex enhancer.

As with many men with even mild ED, my penis was hard enough to masturbate, but no way the thing would have been stiff enough to penetrate the fav juicy wet. Neither product was worth trying with my girl.

If you can't get the job done jackin' why use it with a woman? As to bigger loads, there was no increase in the volume of my ejaculation. Again, without taking any sex enhancers, but using the secret language every man's hand has with his penis the amount of semen I ejaculated was as much or in fact more than when I took Blast XL or Growth XL.

The manufacturer and vendors of these products are scamming you to buy not one but two products that are failures. As men we have our successes and failures; no man wants to fail with his penis!

Don't bother with Blast XL or its partner in crime.

Was this review helpful to you?
1 out of 1 people found this review helpful.
---
Want To REALLY Get Bigger?

Click Here To See Products That WORK!
Ask A Question
User Questions and Answers
No Questions Have Been Answered For This Article.