BSN Amino X Review – Does It Work?
By:
Rob Miller
Fact Checked On: 4-5-2018
BSN Amino X Overview
BSN Amino X is a bodybuilding supplement from BSN that supports your endurance and strength during your workouts, and your rebuilding and growth process after your workout.

Without stimulants, it gets you through today's workout and gets you ready for tomorrow's.

Unlike most supplements of its kind, BSN Amino X isn't just meant to be a post workout product.

You an drink it before, during, or after workouts, and the best results come from taking 2 servings a day, keeping your body saturated with the important recovery components.
BSN Amino X Ingredients and How They Work
The BSN Amino X formula starts with the three Branched Chain Amino Acids (BCAAs) – L-Leucine, L-Isoleucine, and L-Valine.

They get metabolized directly in muscle tissue, not the liver, which is why they are great for offsetting muscle breakdown and supporting muscle protein synthesis.
Next are the essential amino acids, L-Taurine, L-Citrulline, and L-Alanine.

L-Taurine promotes nutrient use by muscles, L-Citrulline promotes the synthesis of nitric oxide, and l-Alanine helps produce glucose during intense training.
The formula then uses effervescence to increase absorption rates and efficiencies.
You can use BSN Amino X any time during the day – pre, during, or post workout.

The recommended dose is one scoop mixed with water and taken twice a day.

It's important that you drink a lot of water during the day, and eat a diet rich in protein and complex carbohydrates.

The full effects can be felt between 3 and 12 weeks.

After 12 weeks, you should take a 4 week cycle off before taking it back up again.
BSN Amino X Pros and Cons
Advantages of BSN Amino X
There are no stimulants or sugar.
It's made by a reputable company.
You can use it any time throughout the day.
There are tons of great BSN Amino X reviews from customers who love the taste and say it helps them go longer and recover faster post workout.

It seems to be most commonly used as an intra-workout and a drink throughout the day.
Disadvantages of BSN Amino X
Some reviewers say the taste is absolutely horrible.

It's actually pretty hard to reconcile. Some love it, some hate it.

I guess the only way to know is to try yourself.
The label contains several warnings.

They say not to take it until you've been cleared by a doctor, don't take it if you are pregnant, thinking about getting pregnant, or nursing, if you're prone to dehydration or exposed to excessive heat.

Most supplements contain warnings, but this is a little excessive.
Where to Buy
You can purchase BSN Amino X online and in stores.

The BSN website doesn't sell its products, but it does point you to outlets that do, including Bodybuilding.com and GNC.

The 30 serving container can cost anywhere from $20 to $30 so make sure you shop around.
Conclusion
If you're searching for a new recovery supplement, BSN Amino X is worth taking a look at.It's got a simple, effective formula and great reviews.

And if you get it at Bodybuilding.com, an affordable price too.
Have You Used BSN Amino X?

Leave Your Review Below!
Top 3 Body BuildingAffiliate Disclosure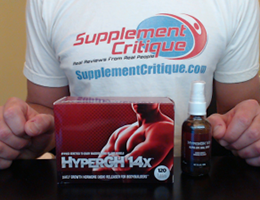 HyperGH 14X is a potent HGH releaser which works great for bodybuilding.

Read more in our review.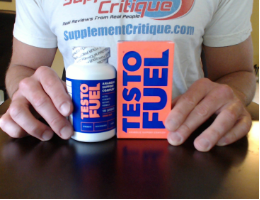 Testofuel is the most effective testosterone boosting supplement on the market that ive tested.

Read my review to learn more.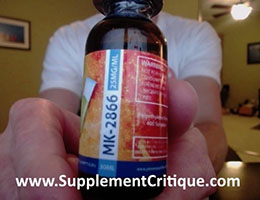 Ostarine is the poster boy for SARMS, and will promote lean muscle tissue growth dramatically.
Ask A Question
User Questions and Answers
---

What happened if I take one dose of amino x in a day and when to take for best result pre,post or during workout -Mayank

It's recommended that you take 2 servings a day, but you should see some benefit taking just one.  They say you can take it pre, post, and/or during your workout. If you only take one, probably right before or right after working out will be best.- Rob
Was this question helpful to you?

ASK A NEW QUESTION