iSatori Morph Review – Should You Use It?
By:
Rob Miller
Fact Checked On: 4-30-2015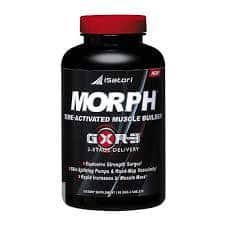 iSatori Morph Overview
iSatori Morph calls itself a 3-phase nitric oxide pre workout supplement.

The company takes its name from the Japanese word "Satori" which mean "epiphany" or "awakening." The idea is that once the truth of these supplements is revealed to you, the impossible becomes possible.

With that name in mind, the iSatori Morph product promises to turn every training session into a mind-blowing, blood-engorging, muscle-building frenzy.

And it does this in 3 phases, precisely timed to be in sync with your workouts.
iSatori Morph Ingredients and How They Work
The iSatori Morph formula works in 3 stages.
The first stage is a massive surge of strength.

You'll feel the itch in your skin and the twitch in your muscles, and that's how you know you're ready to go.

Ingredients involved in this stage are Beta Alanine – the reason for that itch – and Niacin, which increases blood flow.
The next stage happens at 60 minutes and it involves skin splitting, vein popping pumps.

Ingredients involved in this phase are L-Arginine for nitric oxide production and Hydro-PUMP which is a continuous blood expander.
The third phase begins at 2 hours with rapid recovery and muscle cell regeneration.

The important ingredients in this phase include Creatine to replenish your stores and Citrulline Malate.
Instructions are to take 3-4 tablets with a full glass of water 30 minutes prior to your workout, whether it's a cardio or weight-training day.

On non-workout days, take 3 iSatori Morphpills before breakfast or lunch.

If you want the maximum effect, you can take 6 pills pre workout.
iSatori Morph Pros and Cons
Advantages of iSatori Morph
It's a non-stimulant pre workout formula for anyone who wants pumps but doesn't want to be jacked up and stim-y.
It comes in pill form which may be more convenient for some.
There are lots of positive iSatori Morph reviews from users who say the pumps and endurance are amazing.
Disadvanages of iSatori Morph
6 pills is a lot to take to get the full effect.
There are some reviewers who found no positive effect.
There are no clinical studies proving the 3 phases or the precise timing of them.
Where to Buy
You can purchase iSatori Morph online though the iSatori website or other retailers.

Isatori sells the 180 count bottle for $37.79, while you can get the same bottle from Amazon for $33. If you only take 3 pills a day, it'll last you 2 months, but if you take the max dose, you'll only get one month out of it.
Conclusion
I'm not convinced that iSatori Morph has anything special to offer.The mixed reviews show that some people like it and some people don't. This holds true for most supplements.

If you see it on sale and it intrigues you, go ahead.

You'll probably get some benefit from it.

But I wouldn't recommend seeking it out like it's the next big thing.
Have You Used iSatori Morph?

Leave Your Review Below!
Top 3 Pre WorkoutAffiliate Disclosure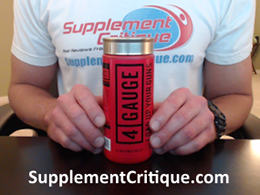 4 Gauge is a brand new pre workout that kicks in FAST and will rev up your workouts.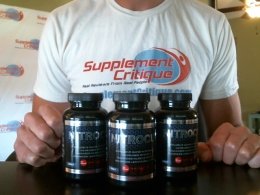 Nitrocut is a VERY effective pre workout supplement for a variety of reasons, see why here.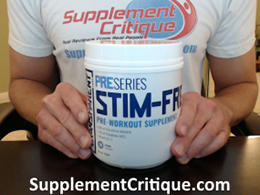 If you're looking for a stim-free pre workout, add Transparent stim-free to your list!
Want To Really Get Ripped?

Click Here To Download My FREE "Get Ripped" Ebook!
Ask A Question
User Questions and Answers
No Questions Have Been Answered For This Article.